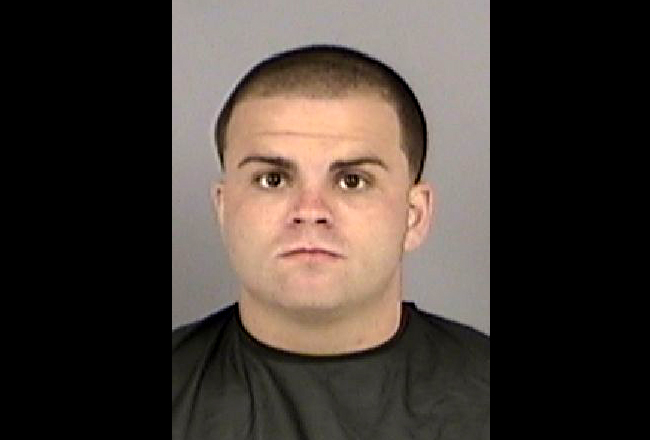 Brooklyn-born Brian J. Epshteyn, 25, was jailed in January for battery, aggravated assault and criminal mischief. He was jailed in April for marijuana possession. He was jailed in May on charges of selling cocaine and violating his probation.
Tuesday evening, Epshteyn was jailed for possession of a controlled substance and violation of probation.
Epshteyn is Daniel Floyd's roommate. They live at 25A Brunswick Lane in Palm Coast. That's the duplex address that was targeted by three men in Monday's home invasion–Tre Quan Cobb, 18, David A. Pope, 16, and Antonieo Hudson, 20. The three were looking for Epshteyn, and for drugs, according to Flagler County sheriff's deputies and detectives.
They kicked in the door and held a gun to Floyd's head, with Floyd's girlfriend present. When they didn't find Epshteyn, they rummaged through the house looking for drugs, then fled. Floyd grabbed his 9 mm handgun and shot Cobb in the back of his head. Cobb slumped on the front yard and was held there at gunpoint by Floyd until deputies arrived, then flown to a hospital under guard. Pope and Hudson were arrested at Pope's house later in the morning.
The Sheriff's Narcotics Enforcement Team had been conducting a lengthy investigation into Epstein for dealing drugs, the sheriff's office reports. The investigation culminated Tuesday with a warrant for his arrest. He is being booked into the Flagler County Inmate Facility with a $25,000 bond on the charge. He is being held without bond on a separate warrant for violation of probation.
Detectives confiscated more than $2,700 in cash from the trunk of Epshteyn's Toyota. The cash included money that had been used by the narcotics detectives to make a recent marijuana purchase from Epstein. Detectives said the Palm Coast man had been dealing drugs from his vehicle and confiscated the vehicle Tuesday.
"Innocent people were put at risk by this man who was concentrating on nothing else than selling drugs. We are fortunate this investigation has resulted in this arrest," said Flagler County Sheriff Donald W. Fleming.
Epshteyn's roommates are not being connected to his drug dealing operation, according to detectives.
Previous stories: