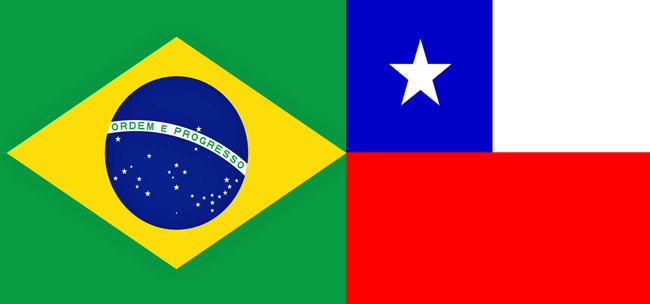 Estadio Mineirao, Belo Horizonte, noon, ABC
The group stage at the World Cup is the exhibition stage. Every team gets three matches, no matter how brilliant or dismal. It makes for terrific match-ups and surprises, never so much as in this World Cup, which has produced more goals than in any World Cup in a generation and a half, and some brazing surprises with the eliminations of Spain, Italy, England and Portugal. American ground is not kind to Europeans. Call it the revenge of the once-colonized.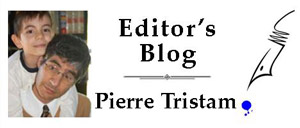 Elimination rounds begin today. No more matches played just to 90 minutes, if they're tied. Every match is do or die. Every match, a squad of 25 is fired, a nation is defeated, deflated, demoralized. It all begins with Brazil-Chile, Brazil getting the earliest start because the host nation wants to favor its boys, give them the most rest.
World Cup 2014
---
Goals So far: 150

Matches: 55

Average: 2.78 (2010: 2.27)
Brazil 1, Chile 1 (Brazil on PKs) | USA 0, Germany 1: Small Loss for a Big Win | USA 2, Portugal 2 | USA 2, Ghana 1 | France 3, Honduras 0 | England 1, Italy 2 | Costa Rica 3, Uruguay 1 | Colombia 3, Greece 0 | Chile 3, Australia 1 | Spain 1, Netherlands 5 | Mexico 1, Cameroon 0| Brazil 3, Croatia 1

They'll need it. Brazil have not been performing as a World Cup-winning team. They've been playing like the scattered parts of a Swiss watch, and some of them have yet to be wound up. They look eminently beatable by a sharp Netherlands, even a sharp France. It isn't enough to rely on Neymar, the Brazilian superstar who gives us something more spectacular to see with every match. Brazil's Fred, Oscar and Hulk have been too ineffective. The Brazilian defense has looked anemic. The offense sleepy. A 0-0 draw against Mexico?
Neymar will be set upon by Chileans Mauricio Isla and Francisco Silva, and he'll break loose from them, but Chile's Alexis Sanchez will be giving Brazilian keeper Júlio César a few nightmares.
Luiz Felipe Scolari, Brazil's zen-and-the-art-of-reinvention-looking manager, spoke of his fear of Chile in an interview in December. Chile, he said, is the last team he wanted to see in the second round. Today, Scolari, on whose shoulders rests pressures of a nation only slightly lighter than those that rested on Joseph Joffre in the first Battle of the Marne in 1914, gets his fear served on the grass of Belo Horizonte. That city of mountains is perfectly suited to Chilean wiles that have resulted in a 2-0 smashing of Spain (helping to eliminate the World Cup defending champions) and a more predictable 3-1 smashing of Australia. Chile fell in its last group match, 2-0, against the Dutch, who are making a very strong case for ending up in their fourth final (they've yet to win one, the Dutch).
But there's good reason why a friend of mine is betting on the Chileans to stun Brazil today. An upset is possible the way it would not have been had Brazil landed, say, Algeria, or Colombia, or the United States. There's something in these Chilean feet that their Agassi-pated manager Jorge Sampaoli can turn into little Tomahawk missiles. Watch Chile's Charles Aranguiz take a shot.
An upset is possible, but not likely. It's still Brazil. And it's still Chile against Brazil. Latin American teams on Brazilian ground tend to wilt. They get scared. They can't hold up psychologically. Brazil haven;t lost a match against Chile since a 2000 qualifier, beating them 10 of their last 12 matches. Brazil eliminated Chile in the second round of the World Cup in 1998, beating them 4-1, and again in South Africa four years ago, beating them 3-0.
There should be a lot of goals today. There should be a lot of angst, especially if Chile manages the early goal. But an upset may have to wait.