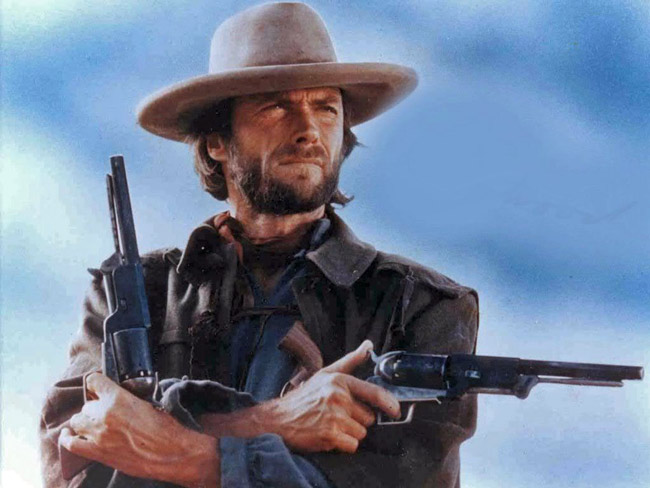 The annual fundraiser gala and auction is one of the Flagler Beach Historical Museum's yearly highlights.  This year's event is a particularly big-bashy celebration. Not only it is the 11th annual costume gala for the museum but the city of Bunnell turns 99–a birthday that will be celebrated on Saturday (Sept. 8) from 6 to 11p.m at the Black Cloud Saloon in Bunnell.
This year's gala theme is "Boots and Bling" and everyone is encouraged to wear their best cowboy outfits. Teri Pruden, Flagler Beach Historical Museum director, said they wanted to include the western part of the county to salute Bunnell's 99th birthday. "That sort of kicks off the next year when Bunnell turns 100," she says.
Pruden has been watching Bunnell's big birthday approach for years and speaks of "huge plans in place for next year."
Bunnell City Clerk Dan Davis said 2013 is going to be a big year for the city of Bunnell. "We are spreading out our four main celebrations throughout the year," he said.
The city of Bunnell has already put together a list of events for the centennial. Judi Stetson, Bunnell grants director, said that all the dates are set and sponsors are being lined up. The city council had appointed a special committee of citizens and staffers to oversee the event. The committee didn't pan out as planned, with little attendance, so the council brought the matter back to its own staff, with a few advisory citizens.
The city of Bunnell will kick off the Centennial year with a tour of historic Bunnell on Jan. 11, 2013. A centennial beautification project in planned for April 20, 2013, when Bunnell will be flourishing with new plant life and a city cleanup will take place. The day will end with a community cookout in front of the old City Hall.
"Of course we are going to have a time capsule event," Davis said. This ceremony will be held on July 8, 2013 followed by an evening reenactment at the old court house of the first very first Bunnell City Council meeting back in 1913. "People will get to experience what it was like back then."
The formal centennial Gala is set for November 8, 2013 and the next day (November 9,2013) the city of Bunnell will host the festival of the century to showcase all the city has to offer, including a parade and grand finale. "We are talking about doing fireworks or a laser show," the city clerk said.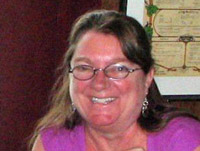 The museum gala evening  Saturday (September 8) will include dinner,  a silent auction, and of course line dancing. Headliner David Lane Band and Pyramid DJ's will play all night long so dancing is most likely. The silent auction will include a wide selection of items from artwork and tools to services donated by area businesses. The pieces will be on display during the evening.  According to Pruden there are currently some discussions about doing a live auction of jewelry at the gala. "It would work very well with our theme for the evening," she said.
The museum depends on these fundraisers along with donations, memberships, state grants, and the Flagler County Tourist Development Council (which helps staff the museum, doubling it up as a visitors' center on weekends) for its operating, display and maintenance expenses. Pruden said she is very pleased with all the community support. "We all know each other and help each other," she said. "It's so gratifying to be living in a small town. The city, the chamber, everyone helps out."
The museum's budget fluctuates each year but averages around $40,000 per year.  Approximately 30 percent of the revenues come from individual fundraisers like the "boots and bling" gala. Membership dues generate another 30 percent . There are currently 418 active members, with another 100  overdue. Individuals can become members for as little as $12 a year. The remaining budget comes from the TDC, state grants, donations and the museum gift shop. The City of Flagler Beach gives the museum a good rent agreement–$10 a month or $120 a year (plus free audio access to its city commission meetings next door, which are Flagler Beach's twice-monthly version of civic entertainment, with the occasional verbal brawl).
The historical museum is open every day from 10 a.m. to 4 p.m. "We have really come a long way. We used to be open one morning a week at farmer market Friday," Prudent said.
Last year 6,700 people visited the museum, half  from out of the county. "That's the reason why TDC contributes and send a volunteer to work at the museum every Sunday," Pruden said. (He's not actually a volunteer in the strictest sense of the term: Thomas Rominger gets a $7,800 annual salary.) This year the museum director expects more than 8,000 visitors to stopover at the museum, as visitor numbers increase every year by 12 to 20 percent.
Besides keeping the museum open to the public, Pruden is working on many projects to enhance the historical experience in Flagler Beach. To bring past stories to life she collects oral histories from Flagler County elders who remember the "good old days." Their stories are collected, digitized, archived and preserved for all future generations. "We need to hear their stories before we lose them," she says. The museum has 40 to 60 volunteers at any given time but aside from Rominger, Pruden is the only part–time paid employee at the Flagler Beach Historical Museum. However, her interest in history compels her to volunteer more hours. A lot more. She calls it "labor of love."
Another project Pruden and the other volunteers are working on is an online historical archive. "We scan and digitize every single piece we have; newspapers, books and documents," she said. The museum also offers a self guided historical walking tour.
The museum director said she thinks the historical museum is priceless to the community nowadays. "Times have changed," she said. "We used to have family gatherings where everyone shared their stories but now we are all spread out and so digital. The stories never get told."
There will be an online auction starting September 1st for people who support the museum but are unable to attend the gala. To find out more about the gala or to bid on the Museum's 6th annual on-line auction visit the museum's website here.