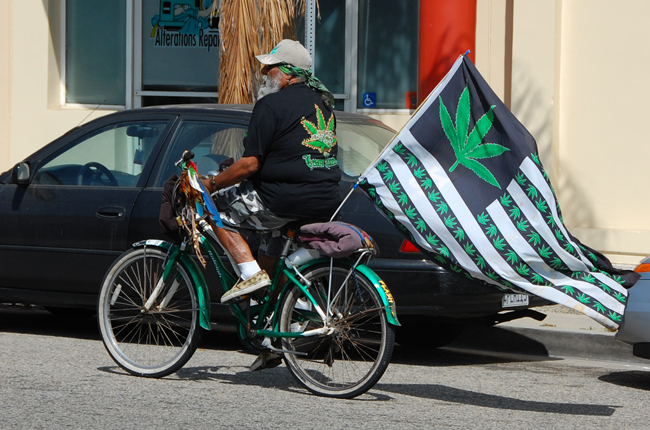 Attorney General Pam Bondi on Thursday asked the Florida Supreme Court to block a vote on a proposed constitutional amendment that would allow medical marijuana, becoming the highest-profile official to take on the ballot initiative.
In a filing required because the group pushing the initiative has triggered an automatic review by the high court, Bondi wrote that the ballot language could deceive voters about the extent of marijuana use that would be allowed.
Bondi said the ballot summary written by United for Care: People United for Medical Marijuana wrongly suggests that only people with "debilitating diseases" could get the leafy green substance.
"But if the amendment passed, Florida law would allow marijuana in limitless situations," she wrote. "Any physician could approve marijuana for seemingly any reason to seemingly any person (of any age) — including those without any 'debilitating disease.' So long as a physician held the opinion that the drug use 'would likely outweigh' the risks, Florida would be powerless to stop it."
The ballot language also suggests the amendment is not in conflict with federal law, which still prohibits the use of marijuana, Bondi said.
Official state estimates have not painted the likely marijuana use under the law in the sweeping terms that Bondi's filing suggests would be possible.
Health officials have estimated that 1.6 million Floridians would be eligible for medical marijuana, according to information provided to state economists. But somewhere between 175,000 and 450,000 would probably take advantage of the measure.
The push for allowing pot to be used for medicinal purposes in Florida has received a boost from John Morgan, a prominent Orlando trial lawyer and Democratic contributor. Morgan has already recorded a radio ad urging Floridians to approve the amendment "for the really sick people." Elections officials say the measure has received 111,940 valid signatures — more than enough to trigger Supreme Court review.
Supporters of the initiative would need to gather 683,149 valid signatures by Feb. 1 to put the amendment before voters in the November elections.
Ben Pollara, the campaign manager for United for Care, blasted Bondi's filing in statement issued Thursday.
"It is not surprising that out of touch Tallahassee politicians like Pam Bondi continue to oppose compassionate health care policy in Florida," Pollara said. "Just as politicians in the Florida Legislature refused to even give medical marijuana a hearing in the 2013 session, AG Bondi wants to deny Floridians the opportunity to even vote on this issue — despite numerous polls showing that an overwhelming majority of the state is supportive of the issue."
Pollara also sent out a fundraising email based on the filing.
–Brandon Larrabee, News Service of Florida