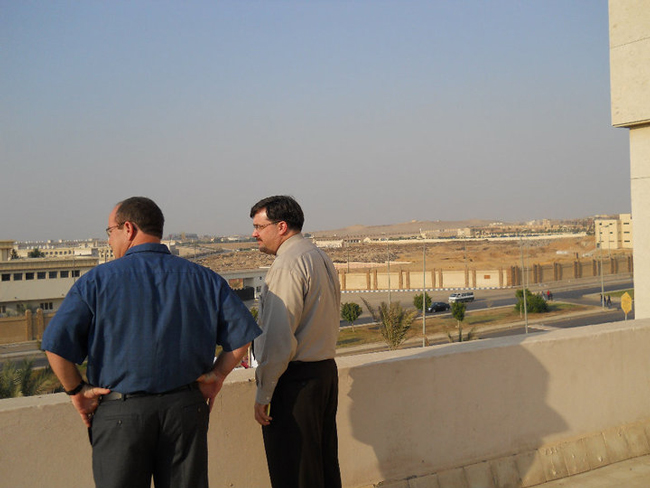 Bill Delbrugge, the former Flagler County School Superintendent, and a member of the FlaglerLive board of directors, is the director of the American International School of Egypt. This is the second of a two-part letter he's written to Flagler County summing up his impressions of life, education and work in Egypt and how they compare with his previous life here. Read the first part here. Delbrugge will be visiting Flagler this week (Egypt has shut down to celebrate Eid el Adha). He'll be at Woody's Restaurant on State Road 100 at 5 p.m. on Thursday.

My time here in Egypt has been a blur because we are moving a hundred miles an hour at school.  Just like schools in America, there is always something going on, and if you want to keep busy helping students, staff members and parents, you can always find something to do.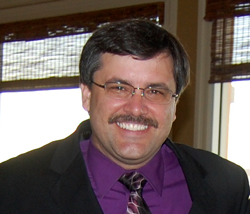 I get asked a great deal about our school form my friends in Flagler. First I would say if you would like to keep up with our day-to-day activities, please go to our web site at www.aisegypt.com.  From there you can also follow us on Facebook.  Yes, we are one of those crazy schools that put everything on the web and social networks for the world to see.  That is one of the joys of international education.
Staying Involved
To answer if there is a big difference between the kids of Egypt and the kids of Flagler the answer would be no.  Kids are kids no matter where you are.  They want to be loved, appreciated, pushed to their limits and helped to achieve their own goals and dreams.  I also do not see a big difference in parents between these two beautiful countries.  I believe parents everywhere want a better life for their children than they have.  Parents in both America and Egypt care about their kids and their future.
In both countries I see a huge drop off with parent participation once a child leaves elementary school.  This is a concern for me in both cultures because this is when children need their parents the most.  Many times I believe parents have the attitude that once they get their kids out of elementary school, they can take care of life on their own.  This is a major mistake.  Starting in middle school is when kids are trying to figure out life, what they will do as a career, will they try drugs or sex, will they have positive values or be a drain on society.
The ages of 12 to 18 can be some of the most difficult for any human on this planet. And parents, you need to stay involved in your child's life.  Remember, if you are not the one giving your child advice, someone else will. The question you need to ask yourself is: Will someone else give your child the advice that will help her be successful in life? Parents are a very important part of a child's well-being and growth.  Don't give up this right and responsibility.
Now that I am off my "Be Involved" sermon, we can get back to school differences in Egypt and America.
It's a Matter of Standards, Not Schools
I probably need to remind readers I am at a private school in Egypt.  The American International School in Egypt is now in our 21st year of operation.  The students pay tuition ranging from $10,000 to $15,000 dollars a year to attend.  I believe in Flagler we receive about $6,000 dollars a year from the State of Florida to educate our students.  There seems to always be a debate as to which type of education is the best.  Is it public education, private schools, charter schools, or religiously-based schools?
---
The Live Commentary
---
---
My opinion is: they are all the same.  As I stated before, kids are kids.  They will live up or down to the standards and expectations that are set for them.  If the adults who lead them—their parents, teachers, coaches, religious leaders, and community members—have high expectations for the children of their community the students will live up to those expectations.  If the same people have low expectations for the students they will also live down to those expectations.
Expulsion, Firing and Leadership Myths
I hear many times that a private school is better because they can throw out any students who are a discipline problem or are not motivated.  This is not true.  Private schools have a discipline policy that must be followed.  I believe it is actually followed more closely because if a private school expels a student, there are financial difficulties for both the school and the family, not to mention the almost 100 percent certainty the expulsion will end up in court.
Good communication should be happening at both private and public schools with the families of the student. That would fix many of the problems we have with discipline.  I also hear many times that public schools cannot fire a teacher or get rid of a student behaving poorly.  This is also not true.  A teacher in a public school can be fired, but you are expected to follow due process.  Public school students can also be expelled, but a school must also follow due process for the student and make sure to be communicating well with the student's parents.
In my experience, people in leadership use these statements as excuses not to make the hard decisions they need to make. They also just don't want to follow due process and follow good documentation procedures.
How Cairo's School Compares to Flagler's District
So to answer the question: Is my school in Egypt better than my schools in Flagler? The answer again is a yes and no.  I would give anything to have the technology integration in Egypt like Flagler has accomplished.  Flagler County is so far beyond most of the world with the way technology is used. I know students will be more successful because the school district has made the wise decision to make this investment in our community's students.
The teachers of Flagler County have an amazing ability to infuse technology into lessons,  but they do this to enhance the curriculum, not to make the computer substitute for the curriculum. This is a very hard skill to learn and Flagler is a leader in this area.  I wish students, teachers and parents would go to districts around Flagler and see how good you have it.  The use of technology is amazing in Flagler. This is something to be proud about.
In Egypt, what I love most about the school is that 100 percent of the staff knows our mission, and we are living it in the classrooms every day.  We have amazing dedication from the teachers and we all know we are developing students for a global economy.  Our mission drives the work that we do every day.  It drives our teaching, purchasing, curriculum, and hiring practices.  Knowing our mission and staying focused on the mission is something American International School of Egypt does very well.  When you have a school that has all the teachers and staff working together as a team and moving in the same direction, a great deal can be accomplished for the students.
This is something Flagler needs to work on.  Too many times petty differences get in the way of good, positive communication and the ultimate result is, our students lose.  When teachers, staff, students and parents do not work together as a team everyone loses.
Life in Cairo (Without Woody's), Life in Flagler
Finally, to answer the question is Flagler better than Cairo, I could never say.  It is not better or worse. It is just different.  We have so much we could learn from each other.  American creative skills and problem-solving skills are the best in the world.  Americans know how to look at a problem or a challenge and turn either into an opportunity.  American creative skills are second to none.
When people all over the world want to see a movie, they always want to see a Hollywood-based film.  When I go into video stores all over the world you will primarily see American movies.  When new products come out to the world in technology, graphic arts, marketing or business processes, the best are usually American-based.  Apple computers are changing the world entertainment as well as technology products through their laptops, iPod and iPad products.
Where Egypt Wins: Balancing Life and Work
We also have a work ethic in American that is second to none.  While our work ethic is a strength it is also a weakness.  I believe many people in Egypt have found a happy balance between work life and home life.  Americans do work hard, but I believe often for the wrong reasons.  If you work 16-hour days and you never spend quality time with your kids or help them grow into successful adults, you have to wonder why you are working so much in the first place.
If you work so hard that you lose your wife or husband because you stay stressed all the time and can't get everything done at home, is this truly worth the money you are making?  If you have not taken your wife or husband to dinner at least one time this week just to tell them and show them how special they are, you have to ask: Is the money you make at your job worth losing your significant other?  When it comes to work and life balance, Egypt has us beat in every way.
The Wrong Stuff
I love driving home in Egypt because as I go home I pass many public parks.  They are always full of moms, dads and their children spending time with each other.  I see them laughing with each other and playing games.  They enjoy spending time with each other and having conversations.  In America I believe we are obsessed with amassing "stuff."  If we are really honest with ourselves, this is the main reason we work so much.  We want more "stuff."  We want bigger TVs, more cars, more computer games, and just more stuff.  How many of us in Florida can even get our cars in our garages, or do we use this space for boxes of "stuff" we have amassed that we don't even know what all we have any more? We spend way too much time trying to have a bigger car, house or TV than the person down the road when we should spend more time with our family and friends enjoying life.
Ask yourself this question:  When was the last time you took your family, wife or husband to the pier at Flagler Beach and sat at the end of the pier just to enjoy the beauty of the ocean with someone who is special in your life?  Folks, if you live in Flagler County, you live less than 15 miles from the ocean.  We have in our backyard what people save all year for to come and enjoy for a week once a year.  I remember growing up, every year our family spent our entire savings to come to Florida and the beach for a week.  If you have not visited the beach this week, stop reading this article and go!
Egyptians can teach us a great deal in this area.  Because Egypt is not a material driven society, Egyptians spend most of their time socializing with each other.  This creates strong family ties and close friends.  One of my closest friends told me when I first got to Egypt that the reason there are not many psychologists in Egypt is because of the strong friendships that are formed.  Friends take care of each others' psychological needs.  I have now been there long enough to understand this is very true.  People come first in Egyptian society, and materials are a very distant second.
In reality it does not matter if you are in Flagler or in Egypt. What matters most are the people around you. I am lucky I have the opportunity to live in two great places. I love them both.
I wish my Flagler County Community the best and I hope to see you one day in Egypt.  Remember, if you decide to visit you will always have a place to stay!

If you would like to more information about Egypt please feel free to email me at [email protected].