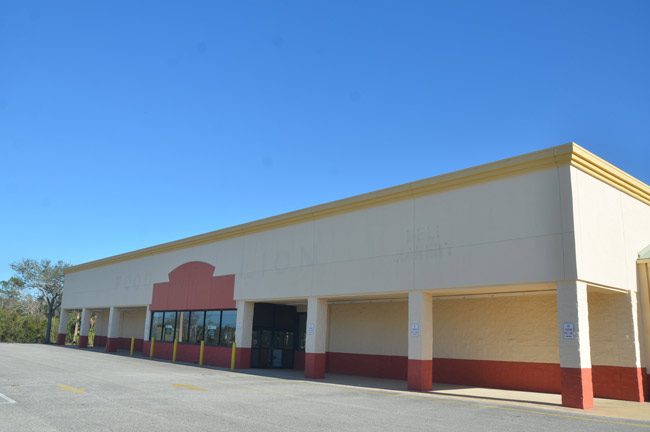 Eight years after Food Lion closed in Flagler Square, leaving a gaping commercial hole in that Flagler Beach mall near the western foot of the Flagler Beach bridge, Badcock Home Furniture, the national chain, has signed a lease for most of that space and will open in mid-summer.
"Badcock furniture has signed a lease," Donald Rosenthal of Boca Raton-based HHH Management, owner since 2002 of the 8.4-acre Flagler Square, confirmed today in a brief interview. "We are ecstatic."
A sweet shop also signed a lease for another store in Flagler Square, and last February, the Flagler County Tax Collector reopened what had been a state motor vehicle office at the west end of the complex, but now as a county branch of the tax collector's office.
So with Junque Trunk, the restaurant Sammy J's, the Lacrosse sports store, Fitness One and a nail salon all there, the two new leases mean that Flagler Square will be at 85 percent capacity by mid-summer, a remarkable turn-around for the once-moribund mall and the latest indication that the local economy is in the healthiest state it's been in a decade, as unemployment figures released today also suggest.
"They wouldn't be coming here offering appliances and furniture if there wasn't growth in the housing needs to sell to," Barbara Revels, a member of the county's economic development council and owner of a real estate and construction company in Flagler Beach, said today. Her company had actually been working with Badcock on a possible plan to build a stand-alone facility on U.S. 1. The lease at Flagler Square now takes precedence.
Flagler Beach officials were naturally very pleased. "It might help fill up that shopping center of course, be an anchor between that and the tax collector at the other end and the restaurant doing pretty well in the middle," City Commissioner Rick Belhumeur said. He was in City Manager Larry Newsom's office this week when Newsom was on the phone with the management company, discussing the deal (and wondering if he could again this year use the Flagler Square parking lot for parking and shuttles on July 4, the day of the year that draws the most visitors to Flagler Beach. The answer to that is yes.)
"To me it's an exciting thing to have them come here," Newsom said of the new business. "You're probably not talking a lot of jobs but I'll take one additional job above zero. Anything above zero, we're good."
There'll also be an increase in property tax revenue. Last year Flagler Square paid just under $19,000 in property taxes, $4,600 of that to Flagler Beach. For comparative purposes, in 2007, just as the housing bubble was bursting and Food Lion was still operating there, the property paid a total of $47,000 in property taxes, $9,130 of that to Flagler Beach (the county took most of the rest). The Food Lion closed in early April 2009, just as Publix was building its store across State Road 100, where it has thrived since. The former grocery store space was eyed for a variety of uses over the years, including at one point a possible charter school. None of the possibilities translated into a viable business. But none of those had the cachet of a national chain.
HHH Management is now working with Flagler Beach building officials on plans to prepare the former Food Lion space and work out permitting.
Badcock sells home furniture, all major appliances, electronics and office furniture. It will occupy two-thirds of the old 20,000-square-foot Food Lion space. "Now that we know we have the 10,000 square feet left over, we'll start marketing to 10,000 square foot leases," Rosenthal said.
The new furniture store will stiffen competition in the county. Palm Coast has Home Trendz Furniture and Mattress Superstore at 480 Palm Coast Parkway SW, though on April 19 the store announced a moving sale.
"We're looking at two areas right now, we're actually going to take the summer off, reopening in August," owner Steve Branham said this afternoon. The store is family-owned and has been at that location near Roma Court for three and a half years. It's been challenging: the demographics, which projected 30,000 cars a day passing by, have been quite off, Branham said (counting the few passing cars as he spoke), and the city's strict ordinances limiting signage and requiring trees makes it more difficult for a business to be visible. "I get it, they want to try to keep the parkway looking good, so I understand, but it's hard on a business," Branham said.
There is also Hansen's Furniture in State Street in Bunnell.