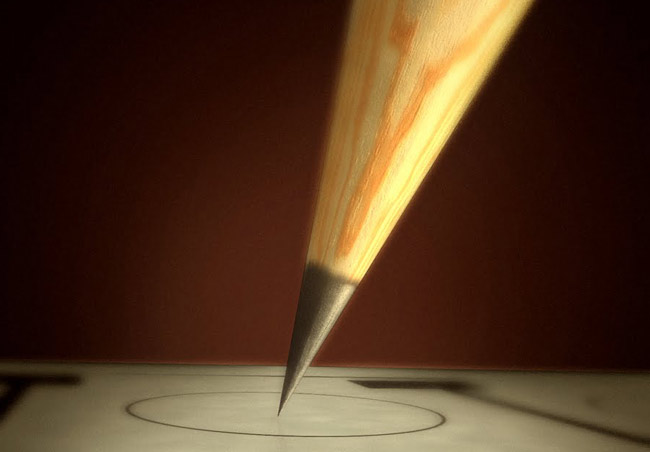 *Note:  (Student name has been changed for privacy.)
"Just double-checking if you authorized K. Sanchez* to take Advanced Placement English next year," a guidance counselor e-mailed me. "He didn't pass FCAT as a tenth-grader and his GPA is lower than what you typically accept. Does he meet your criteria?"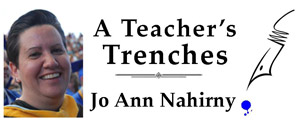 I typed out a quick response: "I did allow Kenny to sign up for my class. I agree he'll probably struggle. But he assured me he'll work hard.  I have a good rapport with him and I'd like to give him a chance. I think being in a class like this will benefit him, even if it isn't likely he'll pass the AP exam."
That was my response last year.  I'm not sure I'd say the same thing again this year. Or next year either, despite a recent e-mail from my principal:  "Dear Teachers:  I've received a report that we've had a significant drop in the percentage of students taking honors and Advanced Placement courses. Please encourage students whom you believe have potential to sign up."
With the new teacher evaluation system enacted statewide this year, I'm reconsidering whether to permit Kenny, or students like him, to sign up for my AP English class, regardless of how motivated they are.  The College Board, which administers the AP program, strongly advocates an "open access" policy for AP courses, and encourages educators to actively recruit low-income and minority students to enroll in AP classes. Nationwide, less than a quarter of students who take AP classes are African-American (7 percent) or Hispanic-Latino (17 percent). Unfortunately, Florida's new teacher evaluation system stands poised to erode these dismal percentages even further as AP teachers begin to ponder whether to limit AP classes solely to those who can pass the exam, to avoid taking the inevitable hit to their own evaluation scores which will occur if they accept students who aren't likely to pass the exam.
Advanced Placement courses offer challenging, college-level instruction to students while they're still in high school.  Teens can take AP classes in more than 30 different subjects such as English, Spanish, psychology, chemistry and American history, with teachers who've received intensive training from the College Board.  Matanzas High School offers about a dozen AP classes; students who take an AP course and pass the culminating exam can earn college credit.  (AP exams began this year on May 7 and were being administered nationwide through May 18.)
In Flagler County, the school district picks up the entire tab for all AP exams. At $87 per exam, that doesn't come cheap.  Matanzas High School students are taking 395 AP exams this month, at a cost of nearly $35,000.  But clearly that's money well spent, because Flagler's investment in our youth can yield significant savings for these college-bound teens. It limits their future student loan debt, or keeps them on track to finish college on time, resulting in a more educated, employable community.
Last year, 75 percent of the students in my AP English classes passed the exam.  Those students can potentially save anywhere from a few hundred to a few thousand dollars in tuition, depending on where they attend college, since passing the exam  allows  them to  forgo taking one or two freshman English courses worth three to six credits.  AP scores of 3, 4 or 5 (out of a possible 5) indicate students have already displayed college level competency, so most colleges exempt those who've passed AP exams from introductory freshman courses in corresponding subjects.
When the principal voiced his concern about the decrease in students taking AP classes, I mailed out invitation letters to potential students and their parents, and dispatched some of my current AP students to serve as guest speakers in sophomore English classes, where they promoted the benefits of taking AP English. Enrollment in my AP English Language & Composition class has climbed steadily since Matanzas first offered it in 2006 and only 14 enrolled; this year I have 71 students.  Preliminary figures for 2012-2013 indicate about 100 have already signed up for next year.
While the majority of these students will end up passing the exam, some won't.   Despite the fact that my recruiting efforts have proved successful, Florida's new teacher evaluation system has me wondering whether to turn away potential AP students, some of whom are minority and/or low income, two groups traditionally viewed as "underserved" by the College Board.
Without a doubt, passing an AP exam is a boon for students, but those who don't pass will be a bane for me, because they'll drag down my evaluation score, which will hit me in the pocketbook, now that teacher merit pay is tied to student performance. The irony of this situation is that while I'm directly helping dozens of my students trim the costs of their college tuition, those who don't pass will negatively impact my salary–the very salary I'm using to pay the college tuition bills of my own two children.
Studies show that students who take AP classes  –whether they pass an AP exam or not— are much better prepared for college, and less likely to need remedial courses once they get there. In 2007, a   team of Texas researchers who looked at 222,289 students from all backgrounds attending a wide range of Texas universities, found  strong evidence of benefits to students who participate in both AP courses and exams in terms of higher GPAs, credit hours earned and four-year graduation rates.
Up until now, I've welcomed just about any student into my AP class who's willing to put forth the effort and do the work.  Professionally, ethically and morally, I want to continue to do so.  But financially, at some point I'll be asking myself if I can afford to stick to the principles guiding my heart.
Florida is going to have to decide what matters more:  should we allow open access to AP classes for interested, motivated students, to better prepare them for college and cut down on the number of students requiring remediation upon entering college? Or should we penalize teachers of   those who will still benefit academically from taking AP classes,  if those students don't pass the AP exams?
"We should applaud teachers willing to take on students whom others had pre-judged as lacking in potential, not just those interested in teaching students who are likely to earn a '5' on an AP test," Trevor Packer, senior vice president of Advanced Placement and College Readiness at The College Board, wrote in the New York Times in 2009.
Unfortunately, a teacher evaluation system pegged directly to students' test scores does exactly the opposite.

Jo Ann C. Nahirny, a 1985 graduate of Columbia University and a National Board Certified Teacher, teaches English at Matanzas High School in Palm Coast. Reach her by email here.