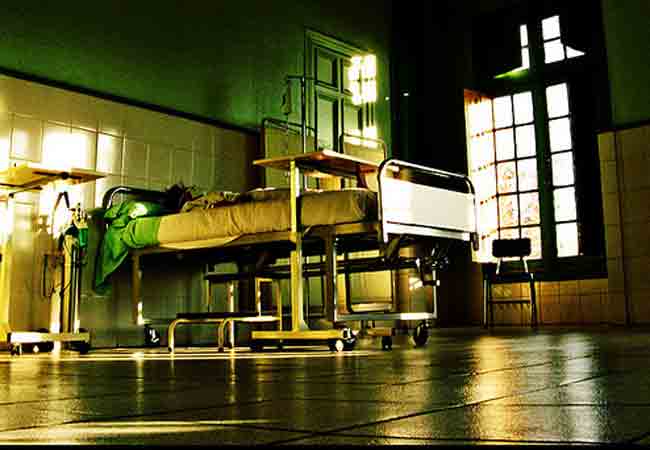 After railing for more than two years about "Obamacare," Florida Republicans lost their legal battle this summer against a federal health overhaul that ultimately will require most Americans to have insurance coverage.
But when voters cast ballots this fall, they will see the issue again.
Lawmakers have proposed a constitutional amendment that, if passed, would say Floridians can't be forced to buy health coverage. At least in the short term, the measure would appear to have little effect, but House sponsor Scott Plakon, R-Longwood, pointed to what he sees as a "basic right" that Floridians should not be "fined, taxed or penalized for our health care choices."
"I'm hopeful that we will assert what I think should be a basic right in our constitution," Plakon said Friday.
But Democrats have long argued that the proposal, which will appear on the ballot as Amendment 1, is legally toothless and is simply aimed at firing up Republican voters who loathe the 2010 federal health overhaul, known as the Affordable Care Act. The GOP-dominated Legislature voted in 2011 to put the measure on this fall's ballot.
"It was political nonsense then," said Rep. Mark Pafford, D-West Palm Beach. "It's political nonsense now."
The proposed amendment does not specifically mention the Affordable Care Act, but it says a "law or rule may not compel, directly or indirectly, any person or employer to purchase, obtain or otherwise provide for health care coverage." That statement comes under a broader overall aim of preserving the "freedom of all residents of the state to provide for their own health care."
Critics have long said the constitutional amendment would not allow Floridians to opt out of the Affordable Care Act's requirement that most Americans have health insurance in 2014 or pay a penalty, a requirement dubbed the "individual mandate."
The critics' position has stemmed from the Supremacy Clause of the U.S. Constitution, which generally leads to federal laws trumping state laws when conflicts arise. Republicans also suffered a huge blow in June, when the U.S. Supreme Court upheld most of the Affordable Care Act, including the individual mandate, in a lawsuit spearheaded by Florida.
Plakon said the proposed constitutional amendment would prevent any future attempts by Florida lawmakers to put similar health-care requirements on residents. Such a scenario, however, seems highly unlikely under the current Republican leadership.
Senate President Mike Haridopolos, R-Merritt Island, also said Republican Mitt Romney might win the presidency in November, which could help spur major changes in the health-care system. Romney has called for repealing the Affordable Care Act and giving states more power to make health reforms.
"We think this (Amendment 1) is a great opportunity for Floridians to kind of say where they stand," said Haridopolos, who sponsored the proposed constitutional amendment, a somewhat-unusual step for a Senate president.
But unlike other ballot proposals this year, Amendment 1 has not sparked an organized campaign of support or opposition. Pafford, who is running for re-election in November, said he has heard "absolutely nothing" about Amendment 1 while out campaigning.
An analysis of proposed constitutional amendments that was posted online last month by the statewide Gunster law firm appears to back up the view that Amendment 1 would have little effect, at least without major changes in Washington.
"Due to the recent U.S. Supreme Court decision upholding the individual health insurance mandate, this amendment will likely do very little," the analysis said. "The amendment could prevent the state from implementing a Massachusetts-type health care law if the federal health care law is repealed."
–Jim Saunders, News Service of Florida