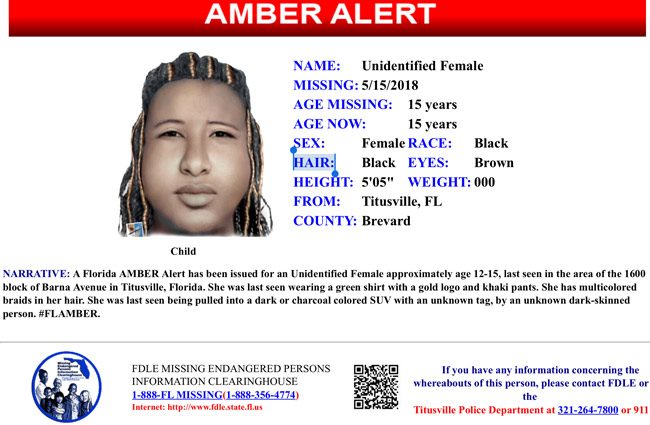 FDLE is upgrading its AMBER and Missing Child Alert Public Notification System to expand the ways citizens are informed during a Florida AMBER or Missing Child Alert. The new system is available starting June 12, and current subscribers will receive an email about the change.
Using the Everbridge platform, citizens can now receive AMBER and Missing Child Alerts through text messages as well as email. In the coming months, citizens will also be able to sign up to receive alerts through voice calls, TDD/TTY messaging, and through mobile device apps.
To use the new system, citizens must create an Everbridge account using the link below. Current subscribers will continue to receive email alerts, but, to access the additional functions, citizens will need an Everbridge account. Everbridge will use your email and phone numbers to send Florida AMBER and Missing Child Alert notifications only. Information will not be sold or distributed. Everbridge is used by government agencies to issue emergency alerts, like severe weather warnings, nationally and in Florida.
https://member.everbridge.net/index/892807736727806
AMBER and Missing Child Alerts are an important tool in the safe recovery of missing and endangered children across Florida.
If you have not yet signed up to receive AMBER and Missing Child Alerts, you may do so using the link above.
For Further Information Contact:
Gretl Plessinger, Jessica Cary, Jeremy Burns or Angela Starke
FDLE Office of Public Information
(850) 410-7001, (407) 650-2336 in Orlando and Tampa