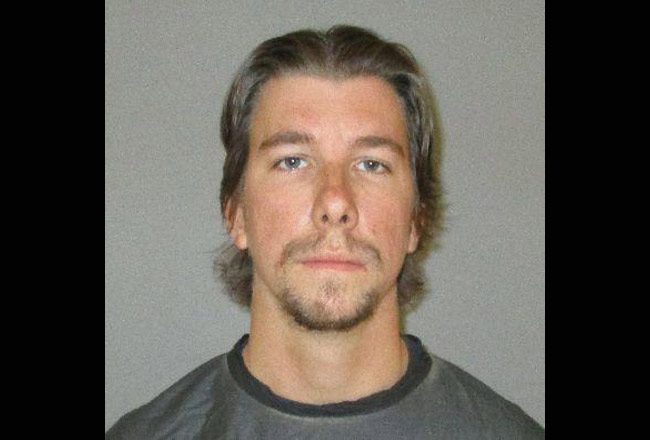 Allen David Adams, 26, was booked at the Flagler County jail this afternoon on a manslaughter-drunk driving charge and a DUI-property damage charge in the death of his girlfriend, Brittany Lee Pitt, 26, in a motorcycle wreck on Old Dixie Highway last May.
Adams, a Walmart forklift operator whose Harley Davidson sported a "Support Your Local Outlaws" decal, almost immediately posted bail on $102,500 bond.
The wreck took place where the southbound exit off I-95 merges with Old Dixie Highway, on May 14, 2016, at 12:40 a.m. Adams was operating his 2014 Harley, going south on I-95 with Pitt sitting behind him. He took the exit and passed another vehicle on the ramp as he was approaching the yield sign at the intersection, according to his arrest report.
Kenneth Tonak III, a 32-year-old resident of Hastings, was at the wheel of a black Chrysler Journey, an SUV, driving west on Old Dixie Highway, toward U.S. 1. Adams was supposed to yield to Tonak. He did not do so, violating Tonak's right of way, according to the arrest report.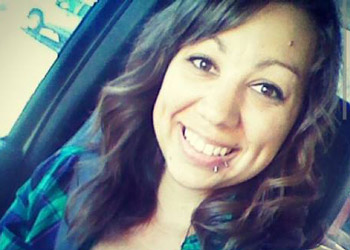 When Adams realized that the Chrysler was immediately behind him, he gunned his motorcycle, accelerating across both lanes of the two-lane Old Dixie, toward the grassy shoulder on the south side of the road. The sudden acceleration caused Pitt to fall on the pavement around the yellow double-lines.
Tonak tried to avoid hitting Adams's motorcycle by swerving left into the opposite lane, but in doing so, he ran over Pitt, and the vehicle dragged the victim a distance. She was pronounced dead at Florida Hospital Flagler. She was the mother of a young boy. She was from Spring Hills, as is Adams, a resident of 5521 Ashland Drive.
Adams's recorded blood-alcohol level was 0.089 and 0.091, just over the legal limit. Tonak, to, was over the limit: his tests both showed 0.082 blood-alcohol level.
Tonak, who had three passengers in his car– was charged with drunk driving, a first-degree misdemeanor. The DUI-manslaughter charge Adams faces is a second-degree felony that carries a minimum prison sentence, if he is convicted. He also faces a first-degree misdemeanor charge for DUI-property damage.
Adams and Pitt were staying at Tomoka State Park. They were returning from a concert in Jacksonville, where, as Adams told an investigator, they'd had a few drinks. Adams, not familiar with the area, had gone in the wrong direction–west, instead of east, when he made the turn off I-95.