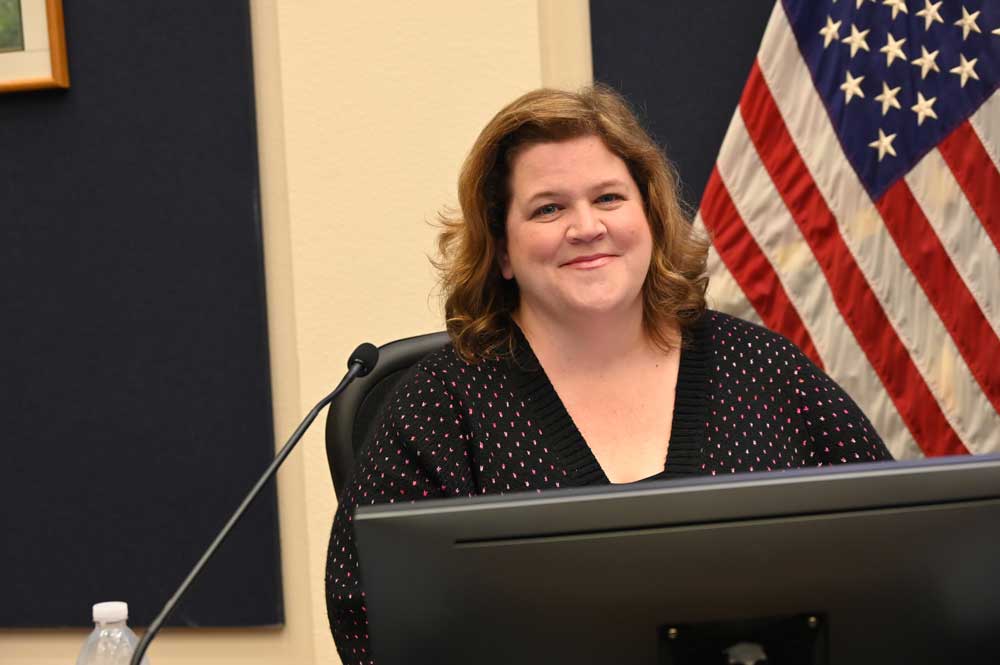 Reacting to the despondent backlash over the county's decision to demolish the quarter-century-old restaurant at Bull Creek Fish Camp on the westernmost side of Flagler, County Commissioner Leann Pennington today asked her colleagues and the county administration to make some kind of replacement amenity there a priority in next year's budget. (See: "Bull Creek Fish Camp Will Be Torn Down Against Lease-Holder's Wishes, With No Plans for Rebuild.")
"No one expects to see a restaurant back in the area," Pennington said, but the county should "prioritize adding a pavilion or some structure to that site so that people can enjoy it." Pennington underscored that need now that county facilities such as the park at Shell Bluff and and access to Russell landing have been compromised.
The 2,500 square foot restaurant was built in 1997. The county bought it as part of a 29-acre, $1.8 million acquisition in 2007, with money drawn from the county's Environmentally Sensitive Lands fund, to which taxpayers contribute through their property tax bill (the fund was approved by referendum). Hurricanes Ian and Nicole sent floodwaters coursing through the restaurant. Nicole's waters did not fully recede for a month, damaging the structure, according to an inspection conducted for the county.
The restaurant lease had just months before been transferred from Chris Zwirn, who'd run the facility since 2014, to Alberto Domenech, who runs the Latino Market and Bakery at Palm Coast's St. Joe Plaza. Domenech implored the county to let him repair the building and carry on. He was convinced that the building's damages were not as serious as the county was saying.




County Administrator Heidi Petito told commissioners late last month that the cost of repairing the building would be more than 50 percent of its valuation. The building's just market value is currently $233,300, according to the Flagler County Property Appraiser's website. It's mere building value is $133,000.
Pennington described the Bull Creek issue as "very contentious" as she voiced her reaction at the end of a county commission meeting this morning. "I got quite a lot of feedback and calls from the residents out there," Pennington said. "That building is near and dear to that community. It started in the 50s. It had some restoration in the 90s and it has seen quite a bit of storms and bounced right back." She said she met with the administration and went through the inspection at length.
Pennington doesn't dispute that the building's slab has sunk up to 3 inches in some areas, she said, that the "electrical is completely gone," that windows are no longer aligned with the building's frame, and that repair costs would be $2 million. She seemed skeptical about that figure, and indeed a 2,500 square foot building with a 700-foot apartment on its second floor would have to graze the ramparts of a mansion's luxury to generate such costs. "How they came up with that, you know, is some interesting things," Pennington said, without elaborating.




"Bull Creek is a legacy site in this county," the commissioner said. "It's about the only place you can probably watch the sunset in the west. It has a lot of tradition out there. People have come over from Crescent City on the weekends to have lunch, and right now we are at a position where we're not able to, due to financial constraints, even putting a pavilion."
Pennington said even a food-truck option would be a good start. "I really just want to implore on us to look at a solution for them as a priority of something," Pennington said. "They're just losing their amenities out there and we're not replacing them back quite as quickly. The West is a huge part of economic development with [agriculture] and they deserve the right to enjoy their amenities as well."
Reader Interactions