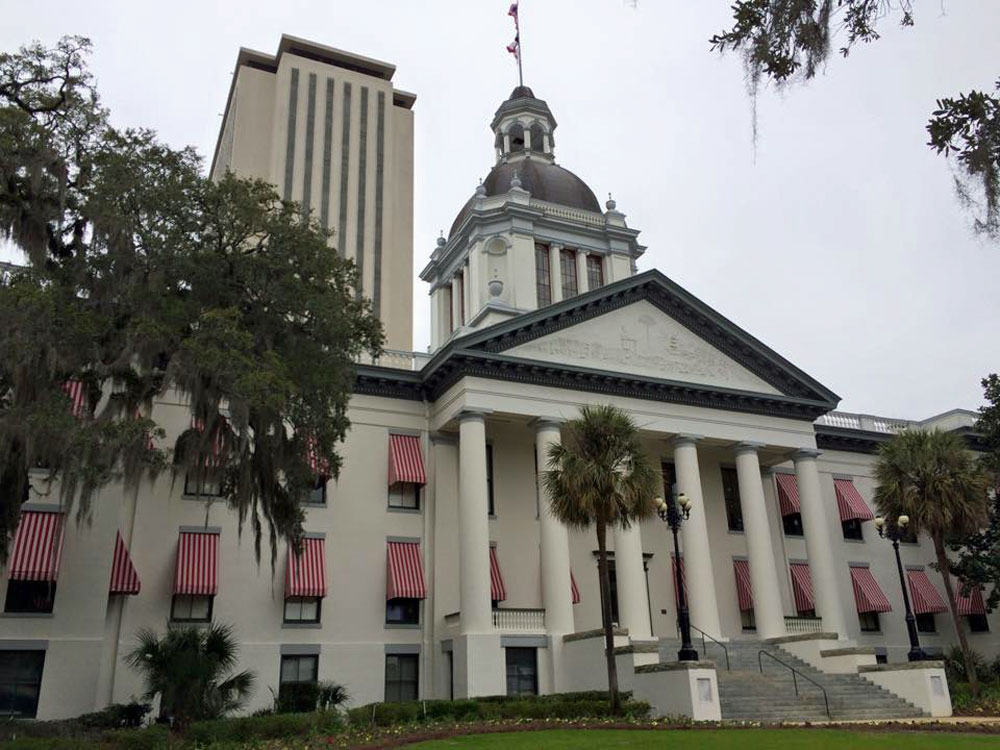 The American Civil Liberties Union of Florida says the GOP agenda for the 2023 legislative session threatens our democracy and they warn of brazen attacks on Floridians' civil liberties.




On Wednesday, the ACLU staff and council offered insight into multiple pieces of legislation and they say, without a doubt, those bills will end up on the governor's desk before the halfway point of this year's session.
"We want to make very clear that our view is that Gov. DeSantis and his allies have made voting more difficult," said ACLU political director Kirk Bailey. "They have obstructed our right to peacefully protest. They've banned conversations about Black and LGBTQ people from classrooms and other environments. They've passed harmful legislation to score political points — at the cost of immigrants — and they've intervened in individual's private medical decisions with their 15-week abortion ban," Bailey said.
The ACLU of Florida is "very concerned" that these trends are expected to continue. The legislative session starts on March 7.
Bailey says the attacks are coming from politicians who "apparently care more about their own ambitions than the people of the state of Florida."
On the abortion front, the ACLU said that "private health decisions should be something that are made between patients and their doctors. But it's clear that the leadership of this state doesn't believe that. And that they are putting their own interest and their own political interest ahead of the needs of Floridians."
Bailey also emphasized that last year's abortion ban made no exceptions for victims of rape or incest.
That said, Florida Senate President Kathleen Passidomo has stated that she favors the 12-week ban with exceptions for rape and incest.
On the issues of civil rights and liberties, the ACLU of Florida said the breadth of the challenges impact Floridians' most fundamental constitutionally granted freedoms.




The controversial policies range from legal liability and voting restrictions to the prohibition of LGBTQ+ and Black history discussions, the Phoenix previously reported. [On Thursday, GOP Sen. Jason Brodeur filed a bill titled "Information Dissemination" that would require "bloggers" who write about DeSantis, members of the cabinet and lawmakers to register with the state and disclose in laborious monthly reports who is paying them and how much.]
"It's also troubling because many of these laws — if not most of them — are unconstitutional, have been challenged and been ruled unconstitutional and, yet, the administration persists, and it's costing Florida's taxpayers millions of dollars to pursue these particular cases," Bailey said.
When asked about the likeliness of the ACLU filing any administrative challenges or lawsuits related to legislation, ACLU legislative director Kara Gross said they are currently reviewing and monitoring "all of the options," but she cannot comment on potential litigation.
Gross says the onslaught of "brazen attacks" on Floridian's freedoms is relentless.
"We have a governor that is intent on having government control over every aspect of our lives," she said.
Michael Moline, Florida Phoenix