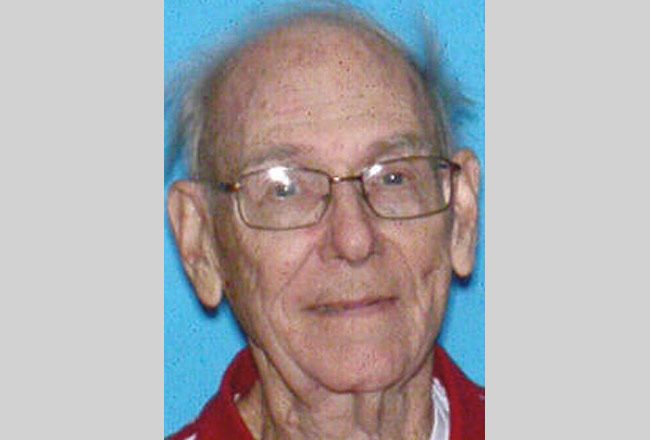 Update: William Wheat was found on Sept. 13 at a Sam's Club in Orange County, in good health.
Flagler County sheriff's deputies need the public's help to locate a 79-year-old Palm Coast man who is considered missing and endangered, and has dementia. A statewide Silver Alert was issued at 3 p.m. today for William Nicholson Wheat of 14 Llewellyn Trail. He has also been entered into a national database as missing.
Wheat was last seen Sunday (Sept. 11) at 3 p.m. at his home in Palm Coast. He last spoke with his wife, Donna, at 7 p.m. Sunday and is believed to be driving a 2015 blue Dodge Ram 1500 two-door truck with Florida tag 873-8HV.
Wheat is described as white, 5'11" tall, he weighs 130 pounds, has gray hair, blue eyes and surgical scars on both sides of his neck. He was last seen wearing a red shirt, jeans and dark shoes.
He and his family also have a home in Putnam County and Wheat often drives back and forth between homes. A family member was going to drive the route today to see if he could locate Wheat. However, Putnam County officials were asked to check the home there and Wheat was not located.
Wheat also has a cousin in Foley, Ala., and might be driving there. Flagler County sheriff's deputies have contacted area hospitals between Volusia, Flagler, Putnam and St. Johns counties, but he has not shown up at any of those facilities. Deputies have contacted the Florida Department of Law Enforcement (FDLE) and have asked for a Silver Alert to be generated. The FDLE has activated the Silver Alert system, which uses the media and dynamic message signs along Florida roadways to alert citizens of the missing person and the vehicle the person was last seen driving.
In July, 22 silver alerts were issued in the state. All 22 individuals were recovered.
For more information on Florida's Silver Alert program, please visit www.floridasilveralert.com. If anyone sees Wheat or his vehicle, please call local law enforcement immediately, or the Flagler County Sheriff's Office at 386-313-4911.