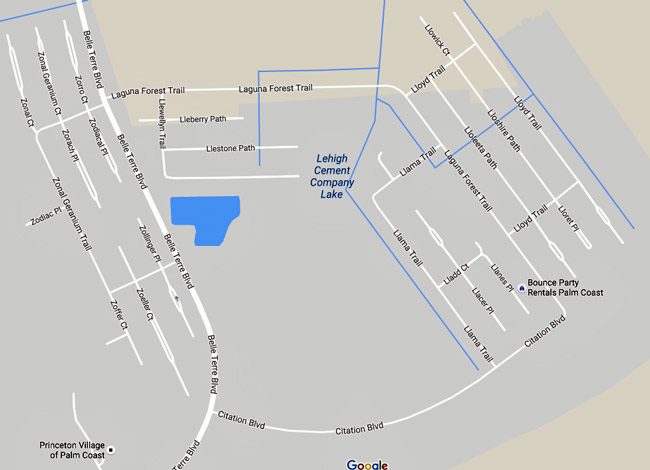 For the second time in four days, a woman has died in Flagler County as a result of an apparent suicide by gunshot. The woman was identified as Shandra Llewewllyn, 40.
Llewellyn was pronounced dead this evening just before 6:30 p.m. at 19 Llanes Place in Palm Coast, a neighborhood just south of the Flagler County Airport.
A neighbor initially heard the gunshot and called 911. Llewellyn's mother Susan Marier was at the house when the gun went off. Flagler County Sheriff's deputies responded to the scene as did Flagler County Fire Rescue and Palm Coast Fire Department paramedics. Flagler County Fire Flight was put on standby, but was cancelled soon after.
The 2,000-square-foot house is owned by a Flagler Beach resident and rented to Marier.
An incident report released Tuesday states that when a deputy arrived at the house a neighbor was holding a towel to the top of Llewellyn's head as blood had pooled around her and the neighbor, who was kneeling next to Llewellyn. The deputy found no pulse in Llewellyn. A black .38 caliber revolver was lying next to the victim on the floor, on her right side. A handgun case was in the same bedroom. It was open, and contained several live rounds of .38 special ammunition.
A sheriff's detective subsequently took control of the investigation as a crime scene technician arrived at the scene. Saint John's Family funeral home removed the body and turned it over to the medical examinert in St. Augustine.
Llewellyn was known to have mental health issues.
On Aug. 11, a 19-year-old woman, Caitlin Ryone, shot herself at her home on Mahogany Boulevard in Daytona North. The sheriff's office did not immediately declare the shooting a suicide but concluded that no foul play was involved. Someone else was in the house at the time of the shooting. A similar situation surrounds the shooting on Llanes Place: someone else, a relative of the victim, was reportedly in the house at the time the gun went off.
It was the third suicide overall in four days in the county: on Sunday, Guy Bliss, 37, a resident of Holly lane in Bunnell, was found dead by one of his four roommates in his bathroom. He had hung himself.
The Florida Department of Law Enforcement was called in to help investigate last weeks shooting. It's not clear whether FDLE will be involved in this evening's shooting. The Flagler County Sheriff's Office is investigating.