By Rick de Yampert
This morning, for the first time in 15,695 days – that's 43 years — I awoke without a newspaper on my driveway.
I cancelled my subscription to the Daytona Beach News-Journal, a daily paper where I proudly worked for 23 years as the entertainment writer before exiting, on my own terms, in October 2015 to enter the world of freelance writing and music (I'm a professional sitar player).
During my last seven years at the News-Journal, I was both the arts and entertainment writer, after massive layoffs in 2008 landed me such extra duties as covering art exhibits, classical music and more areas that once were the purview of a full-time arts writer.
I think you see where this is going. Continued layoffs ever since have led to a steady deterioration of the "product" – a deterioration of both the quantity and quality of news reporting offered, simply because there were less bodies to cover the local news, and less editors to proofread and edit stories. And artists and an editorial cartoonist became extinct from the News-Journal many years ago. All these instances of "reduction in force," as corporate-speak dubbed them, were of course frantic attempts to preserve the profit margin–even as many of the rank and file at the NJ were denied raises for my last seven years there.
One of the reasons I left the News-Journal was because, as the layoffs continued, more and more non-writing duties were piled on me, and I refused to compromise the quality and quantity of coverage that the local arts and entertainment scene deserves.
I'm not going to rehash the free-fall of newspapers that's been generating news articles and analysis for more than a decade now. See Eric Alterman's continued insightful pieces over the years, including his latest, the article "Paper Rout," in the July 18-25 issue of The Nation.
However, I will note the obvious: Any widget-maker that seeks to preserve its profit margin by decreasing the staff that makes the widgets will run the risk of reducing its product to a turd.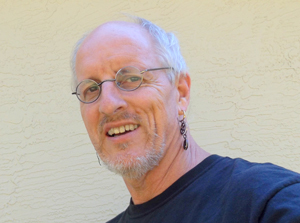 Before my NJ tour of duty, I interviewed an economics professor for an article on what he called the "just noticeable difference" syndrome. Though that's a term used in psychology, he said it applies to any and all manufacturers of consumer products. Companies will apply JND to slyly up their profit margin–or in a desperate attempt to maintain that margin if it's slipping. The game is played by changing to cheaper materials or reducing the size of a product, but only to a point that, in theory, is just short of the "just noticeable difference."
This happens a lot these days at the supermarket. Your favorite candy bar goes from 6 ounces to 5.8 ounces, and we the sucker consumers don't even notice. Or the candy maker changes to a cheaper cocoa for its chocolate. And a few years later the size of the candy bar goes from 5.8 to 5.6 ounces, and to an even cheaper cocoa. But, the eco prof said, consumers eventually do begin to notice that "Hey, this tastes like a turd! What happened?" And they stop buying the product.
And now, for me, the Daytona Beach News-Journal has gone way past the JND threshold into Turdville. The self-inflicted coup de grace happened when the paper laid off its calendar editor two weeks ago and, as I feared, the Go 386 entertainment section in this past Friday's paper had no calendar. In all my days of reading daily newspapers–every day of my life since the 10th grade-– I've never encountered a paper that did not have a comprehensive listing of upcoming events in its entertainment section.
So, I'm done with the News-Journal.
This is not meant to denigrate the many former colleagues of mine who are still struggling–and struggling mightily–to produce quality journalism, and who succeed quite often in doing so despite the long odds. I will miss the stellar work of Mark Lane, Denise O'Toole Kelly, Jim Abbott, Clayton Park, Chris Bridges and so many others at the paper.
But it's a damn shame that the NJ's corporate overlords, and the overlords at papers across the nation, couldn't come up with more innovative and clever solutions to alleviate their declining revenues, other than meeting those reductions in dollars with a "reduction in force." They've succeeded only in reducing once-great papers into a product I no longer want to buy.
Maybe there are no solutions. As Martin Short's Ed Grimley character would say, perhaps newspapers are "as doomed as doomed can be." Goodbye News-Journal.


Rick de Yampert, a Palm Coast resident, is a professional musician, composer and writer. He covers arts and culture for FlaglerLive.