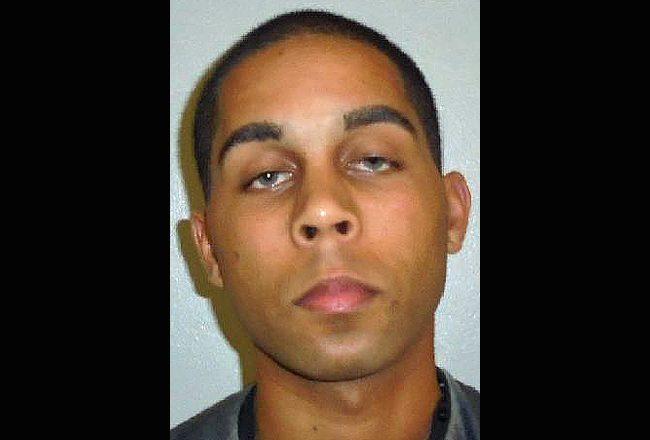 Michael Anthony Davis, a 22-year-old resident of Peach Street in Bunnell, was arrested Tuesday on a charge of raping a 15-year-old boy, a first degree felony.
Davis was arrested at his home on 311 South Peach Street, the same street in Bunnell where the incident took place. Davis was arrested at 4:36 a.m. Tuesday.
The victim's mother had gone into his room to check on him, but noticed him acting strange, according to Davis's arrest report. She also noticed an open window in the bedroom. She proceeded to close it. As she did so, she noticed Davis hiding by the side of the bed, naked. Davis was considered a family friend.
When she took the covers off her son's bed, she noticed him naked as well. At that point, according to the report, the alleged victim told her that the two had had oral sex. The mother kicked Davis out and called 911.
The alleged victim would later tell police that Davis had knocked on his window, telling him he wanted to talk to him. He let him in. As they were siting on his bed, Davis, the boy said, began touching him on the stomach then his groin before performing oral sex on him. The alleged victim said he didn't know what to say to Davis, so he said nothing. Davis stopped when they heard the boy's mother's door open. He said when she found them in the room, "they both had clothing on."
Davis told Flagler County Sheriff's deputies and Bunnell police that the boy's mother had let him into the house so he could play video games with the boy, and that there had been no sexual contact. When police examined the room, however, they found no video game system. When Davis was asked if he would provide a DNA sample, he declined.
He was arrested and taken to the Flagler County jail, where he is being held on $15,000 bond. Davis has two previous arrests on minor charges. Two charges were dismissed. Two charges on a minor pot possession resulted in a pre-trial diversion program, which he completed in 2014.