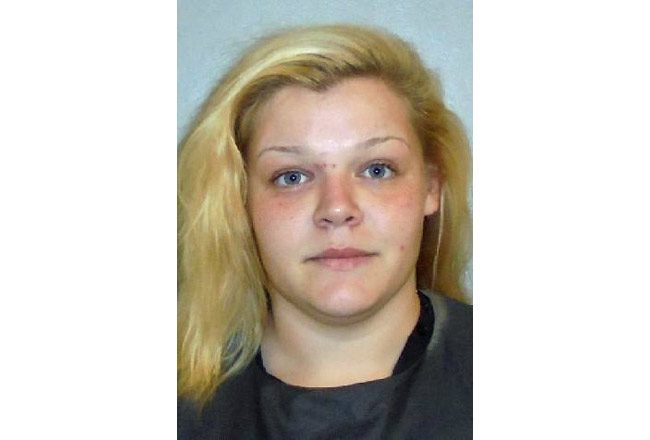 Brittany Cartier is a 21-year-old caregiver for the homeowner on Watermill Place in Palm Coast. Late Sunday evening, she told police she was robbed at gunpoint by two men, who entered the house, stole $5,000 in cash and other items, and fled.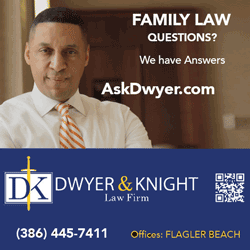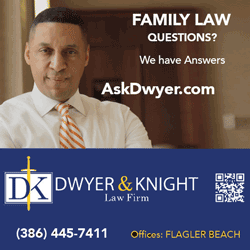 Cartier was caring for a 92-year-old. The woman's sister, 76, was also in the house. But Cartier's past is problematic.
According to a Flagler County Sheriff's report, Cartier told police she was outside the house, smoking and attempting to do something that was censored from the report. (The investigation is ongoing: the sheriff's office routinely censors certain details necessary to preserve the integrity of the investigation.) When she finished smoking, she was going back inside the house when she "claimed that an unknown male walked up behind her and pushed her inside the residence stating, 'who else is in the home'?"
The man was with another man. Both were armed with firearms, she claimed. She told one of them that two people–the two elderly women–were in the house. The two men entered the house, she told police, then took her cell phone (worth about $850), a $15 purse containing credit cards and other items, and $5,000 in cash. The report does not disclose where the cash was or how it was found. (Unlike prescription pills, which are frequently the target of burglaries and robberies, cash is not usually left in relatively full view, on top of dressers or in medicine cabinets.)
The 76-year-old woman at the house told deputies of two unknown men dressed in black entering the house and taking those items. Their faces were covered, she told police. The sheriff's office summarized the incident on its Facebook page this afternoon. It did not provide Cartier's history.
Almost three years ago to the day–July 19, 2013–Cartier was arrested and charged with falsely reporting a crime. Some of that false crime's circumstances mirror those reported last night.
According to Cartier's arrest report in 2013, she told deputies that "while she was in the driveway of her residence a compact dark colored 4-door vehicle stopped in front of the residence and she was grabbed from behind by a '[stocky] guy' and forced into the vehicle. Cartier further explained that the vehicle drove for a short time and the unknown subject told her to remove her clothing." She said she complied, then was groped, and that the man who groped her said, "we got a keeper." She then was able to get out of the car but was again supposedly assailed by the man, who held a gun to her head as he ordered her to the ground, made her beg for her life, then allowed her to go home. That incident had allegedly originated on Underwood Trail.
Three days later, when a deputy asked her again to retell the account, her inconsistencies made the deputy suspicious about its veracity. She then admitted to fabricating the whole incident "in an attempt to get attention from her mother," and that she had devised the whole plan with a friend, whom she refused to identify. She said she had schemed with her friend to come to the house to "fake her kidnapping." According to the report, she "entered her friend's vehicle and had him drive around the corner where she exited the car, removed her clothing, and then asked her friend to strike her in the face to leave a mark in an attempt to make her story 'more believable.'" She then told police that "after authorities were involved and arrived at her residence, she felt as if she were obligated to continue the charade."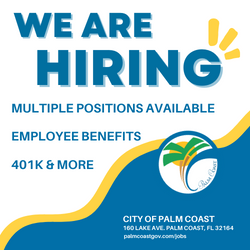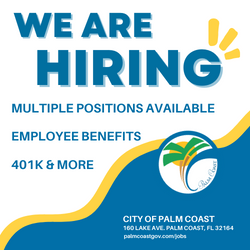 She fully confessed to the fabrication in a videotaped interview with deputies.
The charge of making a false report was dropped.
Cartier was also twice arrested on battery charges, in 2015 and 2014. One charge was dropped. She complied with a deferred prosecution agreement in the other.
Monday evening, Cartier took to FlaglerLive's Facebook page to comment on this article: "I didn't do anything wrong," she wrote. "Just wrong place wrong time. This could've happened to anyone and just because ive been arrested and was alittle fucked up back in the day doesn't mean anything. I went to school and changed my life & began to do something tht I love such as taking care of the elderly. i'll be damned if this post defines the person I am today." She added two comments, mentioning that she was expecting a baby and, again, that "THIS ISNT WHO I AMMMMM." There was no mention of the elderly victims. (On July 11, she'd written: "Never land is home to lost girls like me & lost girls like me are free.")
If you have any information about this robbery or any crime that may have occurred in Flagler County, please call (386) 313-4911. You can also remain anonymous by calling Crime Stoppers of Northeast Florida at 1-888-277-8477. You may be eligible for a reward of up to $1,000.