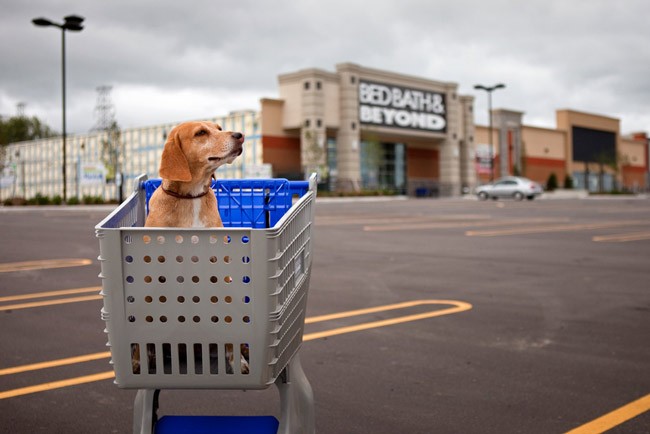 Want to see a Bed Bath & Beyond or an Applebee's in Palm Coast?
Towelphobes and the odd vegan aside, aside, who doesn't? And within the next one or two years, such stores might be on the way.
Maybe.
That's because the city council and town leaders have taken a new step in attracting retailers to come to Palm Coast. In July Palm Coast signed a three-year contract with the Buxton Company, paying the Texas-based marketing and analytics firm $45,000 a year to help boost the city's economy and bring major stores to town. It's somewhat of a bet on a company that's delivered retailers to some towns and not to others.
It has its skeptics. The approach is not geared toward high-wage employers. The retailers on Buxton's list tend to pay at the lower end of the scale, and Florida is not among the states pushing for $15-an-hour living minimum wages. But the approach is not lacking for cheerleaders, or need, and it doesn't preclude the recruiting of high end employers through other means: in a city still more desperate than not to fill storefronts and empty commercial lots–at City Marketplace, at Roma Court, at Island Walk, at European Village, in the vast fallow fields of Town Center–the Buxton strategy is a relatively low-cost option for a potentially worthy payoff.
"It's not the be-all end-all solution, but it's one of the things we really think will help the local economy," said Beau Falgout, Palm Coast's administration coordinator in charge of economic development. "And so far we've been very happy with what Buxton has done."
Until recently, Falgout says, he would often cold-call national and state chains and try to sell them on Palm Coast's charms, telling them about a growing city of 80,000, its friendliness, open spaces, and customers who would rather stay in town to do their shopping then drive to St. Augustine or Daytona Beach.
But earlier this year Palm Coast hired Buxton to help attract retail business to the city.
The Buxton Company has been around for 21 years. The Dallas-based business boasts that it has worked with more than 700 towns, cities and municipalities to increase retail traffic and civic awareness.
To put this relationship between Buxton and Palm Coast in less-buzzwordy terms, think of Buxton as a high-end matchmaking service: They have gathered tons of demographic and economic data on Palm Coast, and presented it to the city over the past few months.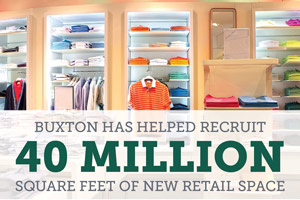 They've come up with lots of fancy figures that show exactly what the new business possibilities are in Palm Coast, how much "retail leakage" exists in the city (the amount of business in a certain industry that could be kept by Palm Coast, but instead goes elsewhere), and what motivations the town's residents need to spend more money locally.
Now that that's done, Buxton's team of eight to 10 employees assigned to Palm Coast will work to put the city's "resume" on top of the pile at companies like Applebee's, Buffalo Wild Wings, or Bed Bath & Beyond, just to name three examples of the 20 major retailers Buxton has suggested Palm Coast officials target as good fits for the city.
All 20 companies Buxton has passed on to Palm Coast's city leaders are in "expansion mode," Falgout said.
To be clear, Buxton doesn't actually make deals between retailers and cities, but it nudges them toward each other, so to speak.
Cody Howell, Buxton's vice president and general manager, explained further. "We've done the heavy lifting so far, and now we shift into implementation," Howell said. "This is where we work and we actively engage with retailers. "We're not picking up the phone and calling a Costco or a specific retailer, but we do start the process by sending an outline of the prospective city to the company, and telling that company they should be expecting a call and engagement from Palm Coast."
Howell said that demographic data and town analysis come in handy when "XYZ retailer engages back to Palm Coast, with feedback like 'we think your city's great, but we have a store in a nearby city.' If they say that, we can show them all kinds of analysis showing that market can support two of their stores in that area."
In the past year, Buxton says it has seen more than 7,500 stores opened by their retail and restaurant client base, in cities ranging from smaller than Palm Coast (Rochester, N.H. is a client with a population of just 30,000) to Pasadena, Calif. (population 140,000).
---
"We are going to help Palm Coast officials bring business there," a Buxton official promises categorically.
---
FlaglerLive contacted out to several cities currently under contract with Buxton, all seemed satisfied that the company has delivered on what it promised.
Pasadena has had a contract with Buxton for three years, and Eric Duyshart, a division manager in the City of Pasadena's Office of Economic Development, said he was pleased with the retail progress the city has made.
"They've been part of a broader approach to recruiting businesses," Duyshart said, echoing the thinking in Palm Coast. "They're not the savior to a city's challenges, but we've used their information and data for multiple purposes, and it has been very useful."
"They're definitely an asset, and we've gotten a lot of value out of their service," said Victor Schrader, the economic development manager of Oak Park, Ill. "We haven't had a big influx of retail yet in the year we've been (with Buxton), but they've definitely been helpful.
Neither Passadena nor Oak Park can attribute new businesses to their relationship with Buxton. Not yet, anyway. But several cities have seen such gains: Rochester, N.H. attracted 30 new retailers during its Buxton contract, including Kohl's, Lowe's and Staples, and a recent economic impact analysis done by the city claims that Rochester earns $91 in revenue for every dollar invested with Buxton at the start of the contract. (The figure is cited in PR materials, based on a Dec. 2013 Rochester study that states the figure is a combination of property tax revenue and retail revenue.)
Hesperia, Calif., a city of about 100,000 people in Southern California, started working with Buxton in 2004, and within one year Walmart and Target agreed to locate new stores there. (No new word on whether Walmart intends to make good on its promised store at the south end of Old Kings Road near State Road 100.) According to Buxton, Hesperia recruited 27 new retailers in an eight-year span.
At this stage, Buxton and Palm Coast are at the "implementation" stage. Believing that most retailers are busy for the next two months during the holiday season, Palm Coast officials and Buxton employees will begin contacting potential franchises and businesses that fit Palm Coast's profile beginning in January.
Buxton has provided Palm Coast with a list of potential matches, including TGI Fridays, Big Lots, Dick's Sporting Goods, Aldi, Sports Authority, Home Goods, Burlington Coat Factory, Marshalls, and Chili's. (Note that bigger stores like Cotsco or Ikea are not on the list: the local market could not support them.)
Bill McGuire, a Palm Coast city councilman, said the town did its research on a number of firms like Buxton and was convinced Buxton was best.
"Their track record is excellent, and so far they've done exactly what we expected and what they said they would do," McGuire said. "If things change and we're not happy, we can get out of the contract after one year."
So when can Palm Coast residents expect to see results? Buxton's Howell and Palm Coast city officials stress that patience is a virtue on this one. Howell estimated that with most municipal clients, considering how complicated land negotiations and the pace of construction can be, new retailers attracted now might not open locations in Palm Coast for another 18 to 24 months.
City councilman Steven Nobile, while not criticizing the efforts of Buxton or the city, said investing money in an outside recruiting firm "wouldn't have been a path I'd have gone down."
"Attacking the economic problems of Palm Coast, from the retail perspective, isn't going to create the jobs we want," Nobile said. "It will solve some issues, like we're losing sales taxes because people are leaving the county to shop, but I'd focus on creating incubators, and job offers, that would bring in high-paying work."
Hector Sandoval, an economist with the Florida Bureau of Economic and Business Research, is skeptical that this kind of recruiting can help a city like Palm Coast in the long run.
"If the recruiting process matches the long-run market outcome," that is, which businesses stay in the market, Sandoval said, "then in terms of efficiency, doing the screening in advance might be preferred. However, I really doubt a company can have all the information to mimic the market. Market outcomes depend not only on the demand, but also on the supply (product/service quality, cost, etc. of the business)."
Howell disagrees. Categorically.
"People in Palm Coast, they can expect a retail bump in the next few years," Howell said. "We are going to help Palm Coast officials bring business there."
Falgout and others are bullish that Buxton's efforts will produce results.
"This is part of what the living experience is, reaching out to people who can help," said Palm Coast Mayor Jon Netts. "Buxton is getting us in the front door, and then it's up to us."