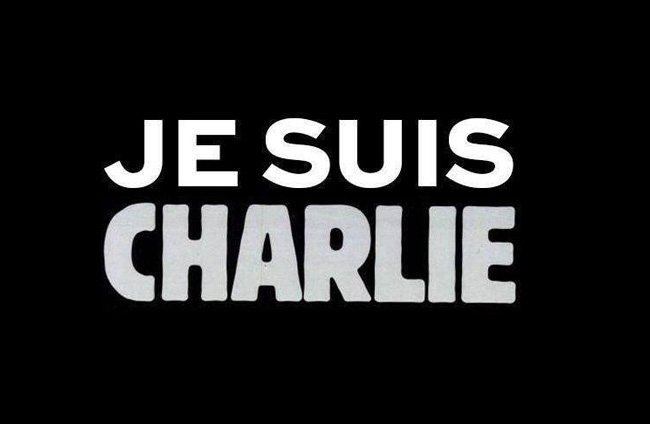 So the bastards have struck again, this time at the heart of free expression and the soul of satire. They won't win. They never can win. But that doesn't mean we haven't lost, either. Two brothers who should offend Muslims everywhere by calling themselves Muslims have slaughtered the leading editors and cartoonists of Charlie Hebdo, the sort of exuberantly insulting satirical weekly that puritanism and political correctness on these shores makes too difficult to publish. Vile acts like that are no less effective for being the work of clowns. Lives were lost, irrepressible voices were repressed, and for a moment fanatical Muslims who have little to distinguish them from murderers could say, like Charlie Hebdo's killers said as they pulled their AK-47 triggers, that the Prophet Muhammad was avenged.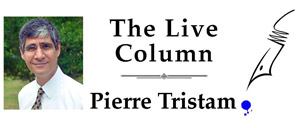 And why this massacre in the capital of the Enlightenment? Because Charlie Hebdo made fun of the prophet, and because one of Islam's innumerably dim-witted edicts prohibits depicting the prophet in any form, let alone in fun. (The Koran, like the Bible, has its fish-and-loaves share of dim-witted edicts, but that prohibition is not among them. It's barely found in a Hadith or two, and even then only by an obtuse misreading of a prohibition on images of all people, not just Muhammad. The Hadiths are the alleged thoughts and sayings of the prophet which, like St. Paul's copious blabber, have done more to dogmatize belief than the father, the son and Mohammed put together.)
So just as the Ayatollah Khomeini put a price on Salman Rushdie's head after the publication of The Satanic Verses in 1989 (Khomeini never read the book, of course: he was busy fishing for distractions from the losing slaughters of the Iran-Iraq war), and just as a price was put on the head of Danish cartoonists after they published a dozen or so cartoons portraying Muhammad as a bit of a buffoon—cartoons Charlie Hebdo reprinted—those French terrorists thought it was their due to execute Charlie Hebdo's writers and cartoonists over a bunch of funny little drawings.
Before exclusively focusing blame on the terrorists, let's not forget that it was the French prime minister, Laurent Fabius, and Barack Obama's spokesman, Jay Carney, who attacked Charlie Hebdo in September 2012 for supposedly throwing fuel on the fire by publishing cartoons of Muhammad in pornographic poses. The cartoons were meant as a satire of a stupid video of Muhammad's life made in California that stirred up moronic and deadly protests in the Muslim world and was partly blamed on the attack on the American consulate in Benghazi. "We're a newspaper that respects French law," Gérard Biard, the editor in chief of Charlie Hebdo said at the time. "Now, if there's a law that is different in Kabul or Riyadh, we're not going to bother ourselves with respecting it."
Nor should they. That's something the more idiotic brand of Islamism (which has nothing to do with mainstream Islam) cannot get into its thick and rather hollow skull. One thing you can be sure of with Islamists, as you can be with any radical ideologues, is that they fear humor as much as they do reason, because they understand neither. They are humor and reason's anti-matter. In that sense, you can no more blame them than you can blame Jerry Falwell when he blamed the 9/11 attacks on gays and abortionists: idiocy is beyond reason, which makes it so dangerous when armed with a Torah, a Testament or a Koran, or any of the books' current weapons of choice: the Uzi, the M-16 or the AK-47.
Charlie Hebdo, which happily calls itself journal irresponsable (an irresponsible newspaper) is a cross between Voltaire and Screw, the now-defunct Al Goldstein porno weekly that made it its mission to push the bounds of obscenity every chance it got—not because obscenity is either vice or virtue. It is neither. But because it's expression, it's harmless expression at that, and because there is no greater obscenity than for anyone to claim jurisdiction over anyone else's freedom of expression. Charlie Hebdo is in the business of militantly exercising that freedom in a world too easily cowed by repression posing as sensitivity. But sensitivity to whom? The surrender isn't limited to Muslims. Whether it's "Piss Christ," "Yo Mama's Last Supper" or Charlie Hebdo's cartoons, those works are nowhere near as offensive as the suffering human beings inflict on each other in the name of those religious figures and symbols.
---
We should celebrate differences of opinion. We have no duty to embrace differences of principles, and in many cases—and this is one of them—we must oppose them, angrily and militantly if need be.
---
All forms of expression are not equal. No matter what it draws, whether it's ridiculing Jews, Christians, Muslims, gays, heterosexuals or bad writers, as it does so often, Charlie Hebdo isn't hurting anyone. It is merely making us laugh, mostly at ourselves. It isn't keeping anyone from practicing whatever religion they please in any way they please. It isn't prohibiting anyone from marrying or not marrying whomever they please. It is simply reveling in its freedom to skewer and laugh. It's very different from expressing an opinion aimed at dictating or limiting other people's freedoms. It is very different, for example, from the mass demonstration in Dresden a couple of days ago by Germans opposed to Islamic immigration. The demonstration was also a form of expression, but it sought to limit other people's freedoms. In France, the right-wing National Front, which has its mutants among America's tea party Republicans,  is profiting from the terrorist attacks against Charlie Hebdo to beat some of the same faintly Nazified drum against all immigrants, not just Muslims. It's expression in the service of repression. The editors of Charlie Hebdo would be disgusted.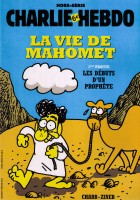 "Every difference of opinion, is not a difference of principle," Thomas Jefferson said in his first inaugural address. We should celebrate differences of opinion. We have no duty to embrace differences of principles, and in many cases—and this is one of them—we must oppose them, angrily and militantly if need be.
Before boarding the plane to return from Paris two years ago I bought a special issue of the magazine that I have cherished since. It's a cartoon history of the Prophet Muhammad. The drawings of the prophet and his acolytes are ridiculous, brutal, offensive. I loved it. Not because I condone the message, though it's not necessarily far off the mark—all religious narratives are in one sense or another fundamentally a lampoon of themselves–but because I love Charlie Hebdo's right to ridicule.
And today, after that vile massacre of its top staff, I'm proud to reprint some of Charlie Hebdo's most famous, and most offensive, cartoons. And just as all of France said "We Are All Americans" in the wake of the 9/11 attacks, I am proud to say, with all people of conscience everywhere, je suis Charlie.


Pierre Tristam is FlaglerLive's editor. Reach him by email here or follow him on Twitter.