When their latest round of budget handwringing ended Monday morning—the sixth of the summer, with several more to go—a Flagler County Commissioners Charlie Ericksen wondered if there was a commissioners' equivalent of a witness protection program.
"We're going to need one," Commissioner Barbara Revels said. She may be right.
County tax rates—and bills—are set to go up significantly for most for the first time since the beginning of the recession. Commissioners have agreed to tentatively set next year's property tax rate at $8.055 per $1,000 in taxable. That's  a 14 percent increase over the current rate, and it will average out to an almost $100 increase for a house valued at $150,000, and with a $50,000 exemption.
Commissioners set that rate as the maximum they may finally set come September. They still intend to look for ways of lowering it, and they may. But they won't be able to lower it much, because the majority of the increase is required by mandatory spending. Last year they ended up raising the rate 14 percent as well, but half that increase was offset by declines in property values.
For tax payers, the coming tax rate increase will hurt doubly.
In previous years, tax rate increases didn't mean much because they were either entirely or more than offset by decreases in property values. The end result was lower tax bills for most, even as tax rates went up. That's over. Property values on average went up for the first time in six years in 2013. They went up only a fraction. But that means that for the first time in six years, tax rate increases will be virtually equivalent to tax bill increases.
In addition, residents of Palm Coast, Flagler Beach and Bunnell are also looking at significant tax rate increases that will not be offset by property value declines. That will compound the hurt of tax bills when they arrive in the mail. And that's in addition to other increases residents and businesses see no differently than taxes when they calculate their bottom lines: increases in electricity and water and sewer rates, and increases in car and health insurance premiums.
Cue the commissioners' protection program.
County Administrator Craig Coffey again laid out what commissioners must pay for as opposed to what they could forego. But even items on his non-mandatory spending lists had the feel of quite mandatory needs.
First, the absolutely mandatory needs: Flagler County Fire Flight, the emergency helicopter, must be upgraded. That's $85,000. The county has to match Medicaid reimbursements. That's $455,000. The state's retirement fund, a responsibility the Legislature artificially delayed in order to give the illusion of a cost decrease last year, will cost Flagler $870,000. Property liability insurance, the medical examiner's office and dollars that must be shifted to other cities because of their enterprise zones, or community redevelopment agencies (where taxes once due the county are locked in those zones, such as Palm Coast's Town Center, and belong only to the cities running them) all add up to $275,000.
So in the coming year, the county is looking at mandatory cost increases of $1.6 million. Those are not budget increases the county is choosing to impose on taxpayers. They're cost increases imposed on the county, and the county has no choice but to pay for them. It could be argued that the helicopter's costs are optional. That's only if the helicopter's safety were to be considered optional—or if the helicopter were itself to be considered optional, which is not the case: residents and commissioners depend on the helicopter's life-saving value during wildfires, road accidents and police incidents.
That's not including non-mandatory requirements that are nevertheless crucial for ongoing operations, such as $200,000 for the county's reserves ("The use of reserves has kind of caught up with us," Coffey said), which are depleted. Some $311,000 in capital equipment and other costs that add up to $643,000.
Additional needs Coffey calls non-mandatory "challenges" add up to $1.8 million. Those include seven additional employees—a deputy county attorney, planning and engineering positions, and others—totaling $386,000, a 3 percent cost of living raise for all employees (almost $1 million), expanding library costs ($80,000) and a health insurance increase, plus other smaller costs.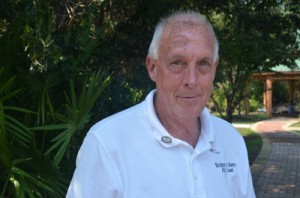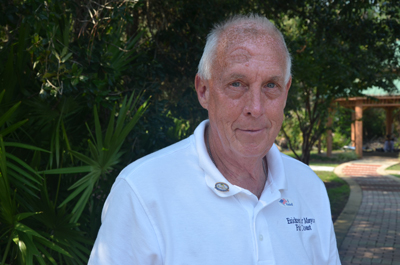 But as the discussion wore on, it became apparent that some of those figures had been set higher than necessary, or that some of the needs were plugged in as clear bargaining chips, to give commissioners the sense that they were cutting something. Coffey took his own outline then recommended eliminating four of the seven positions, reducing the cost of living raise to 2.5 percent and use "one time money for one time items" for a total gap-closing amount of $1 million . (Additional tax collections last year generated $700,000 more than in the original budget, and the county is due a $125,000 payment to the general fund from the Plantation Bay utility, which it just acquired.) That saved commissioners a lot of handwringing over what to cut.
It was not enough to lower the tax bill much.
"I realize that's only an introductory number, but that's still is about 91 bucks on that $150,000 home, as an increase, which is probably 11-12 percent," Ericksen, who hadn't yet thought of commissioner protection, said. "We've got to do some more cutting."
"I agree with Charlie," Revels said. Revels does not face another election until 2016 (an earlier version of this story incorrectly stated Revels's next election as 2014). "I know that if we decide that we accept this number to just move forward with trim," she said, referring to the "truth in millage" acronym (the legally required notice the county publishes, noting the highest tax rate it may set this year, though it could choose to set the rate lower once it settles on a final number in September), "that you're going to hear from your constituents because every other taxing district except probably St. Johns"—the water management district—"is going up, so the cumulative effect of what citizens are going to feel on their tax bill is going to be big."
"But you've got to keep in mind we were cutting fast and furious when a lot of these weren't," Commission Chairman Nate McLaughlin said. In fact, last year's county tax increase was still enough to be a net cost to most taxpayers, even after value declines were taken into account. It's school taxes that went down the steepest last year.
"If there are other cuts that can come out of it, great, not a problem," Commissioner Frank Meeker said, "but are we going to get it to the point where there's not going to be a millage increase this year? I haven't seen that as an option."
"No, I don't think anybody suggested it," Ericksen said, "but I think we've got to do better than 91 bucks."
Commissioners debated the value of specific line items, looking for cuts—the manatee protection plan the county is still without, drug court, a new trial-release program,.
That $100,000 program would pay for two positions and would enable the county to monitor people awaiting their court date, but to do so without sitting in jail at a $90-a-day cost to taxpayers while giving judges more leeway in dealing with ongoing cases. "This is just one of many programs that are going to come forward in an effort to keep the jail population down," McLaughlin said, and that one has already been pared down.
"At a time when we actually have a manageable population," Revels said, "is a time when we should be working at how this would work in the future for when that jail population will balloon back up, it absolutely will, we know that, and be ready for it then, but not start a program now, when our population is down."
McLaughlin believes now is the time, when the population is manageable, "to work the kinks out, to develop what's going to work for Flagler County. What works for Volusia doesn't work here."
That decision, like many others, was left hanging, with commissioners satisfied to set the tentative tax rate and opt for an across-the-board cost of living raise for all employees (rather than a flat payment). The raise will be less than 3 percent, but likely more than 2 percent. The 2.5 percent figure Coffey was proposing appeared to have the most support.
The public-comment segment drew only three people, two of whom made specific proposals. Former County Commissioner Alan Peterson suggested saving half a million dollars by eliminating one of two proposed new ambulance purchases, "saving" $250,000, delaying the $100,000 pre-trial release program, and forego increasing reserves by $200,000. Jim Ulsamer, chairman of the library's board of trustees, recommended saving some money by foregoing about $20,000 tentatively appropriated to it, and leaving it to the Friends of the Library to paint some high-profile areas of the building.
Those proposals may yet find some support.