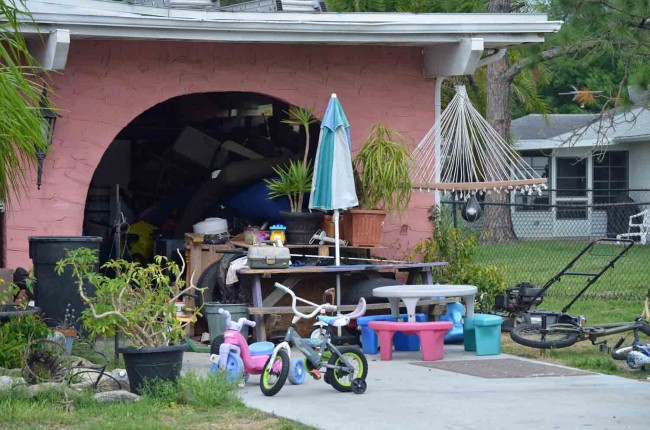 Last Updated: 6:30 p.m.
Several neighbors knew the house at 1 Cooper Lane in Palm Coast–a pink-painted one-level structure with a fenced-in backyard and an unapologetically trashy front yard, contrasting with the more manicured neighborhood–was not your normal, quiet subdivision house.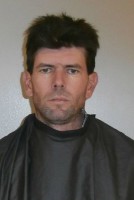 There were numerous fights at night. One of the pregnant occupants' boyfriends slept in a green pick-up truck outside. There was erratic traffic, in and out, in and out. Four children and five adults lived there, according to neighbors.
"It was not unusual to have them out in the middle of the street screaming at each other," a retired snowbird and neighbor said, not long after the cops had left this afternoon, as he lounged with his wife by his garage. "In fact one night they got into a fight and that green truck took off."
The house was the site of a methamphetamine lab, according to police.
The Flagler County Sheriff's Office Special Investigations Unit called in the St. Johns County Hazmat Unit Friday afternoon to dismantle the lab at 1 Cooper Lane.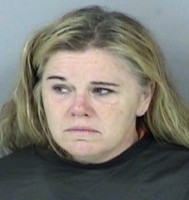 Deputies, according to a sheriff's release, executed a search warrant on the home around 1 p.m. Five adults and two children, both four years old, were found inside. On the exterior patio, deputies located an active meth lab. Three adults have been charged with manufacturing of methamphetamine, a highly addictive and debilitating substance that has been associated with psychotic episodes in users.
Those charged are: Brent Chambers, 35; Heather Hastey, 42, and Will Hodge, 30. The Florida Department of Children and Families were called out to determine the conditions of the children and whether they will be taken into emergency custody. Two other adults were released from the scene with no charges filed.
The house's front yard and garage was rimmed with a mixture of young children's toys and aged clutter, including a row boat.
Traffic in and out of the neighbor on Clubhouse Drive was interrupted until about 4:14 p.m., with only local traffic allowed in, and motorists were asked to avoid that area. But all authorities had left the scene by 4:15.
At the house itself, immediately after authorities left, the green pick-up truck reappeared, as did a white cadillac. The cadillac soon left, after its occupants went in and out of the house. A young man was picking up suitcases and a scooter and placing it in the truck. He was asked about the events that had just taken place there. "I ain't got a clue, I ain't sticking around to find out," he said, before getting into the truck, revving it and taking off.
Commander Jack Bisland of the Sheriff's Office Investigative Services unit said detectives as well as the Safe Neighborhood Unit have been investigating the home for several weeks.
"We received tips from citizens and we combined that with the information that we had collected. We were able to obtain the search warrant this morning," Commander Bisland said.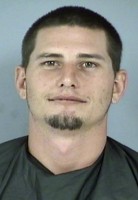 He said it appeared that the meth was being used for personal use, but also being manufactured on a small scale for distribution to others. Bisland added that the Palm Coast Fire Department was also assisting at the scene.
Flagler County Sheriff James L. Manfre thanked the community for its help in shutting down the operation.
"Our community, our residents play a vital part in what we are all striving for – a safe community. I wish to thank those who were proactive and reported the suspicious activity," the Sheriff said.
Chambers, Hastey and Hodge are being booked into the Flagler County Inmate Facility.
For Chambers, it's the fifth booking at the jail since 2009. His previous bookings have been on probation violation, battery domestic violence, and possession of a controlled substance. Hastey was jailed once before, on 2011, on a controlled substance possession charge. Hodge has been to jail in Flagler County twice before, on a failure to appear charge and a violation of a protective injunction.
Several dogs were also removed from the property. When everyone had gone–cops, hazmat team and pick-up truck driver–only a black cat remained at the scene, its sun-yellow eyes peering through ferns at the quietest scene of the afternoon.