Trouble on Matanzas and Rymfire School Buses, A Fight at Palm Coast's Homeless Camp: Flagler 911
FlaglerLive | January 15, 2013
The following incident and arrest information was compiled using official documents, reports and affidavits obtained from government and law enforcement agencies. This feature is not inclusive. It is a sampling of reported incidents in the Flagler County area. Note: The U.S. legal system provides the presumption of innocence to those charged with a crime until guilt is proven in a court of law.

The Flagler 911 Archives are here.


An Alleged Racist Assault on Matanzas High School's Alligator Bus
A parent on Jan. 3 told cops that her son told her he'd been "jumped" by several black males on the school bus on the way home from school. The student rides the "Alligator" bus, and attends Matanzas High School. He doesn't know the alleged assailants but wants one of them identified and press charges against him for simple battery. Speaking to a deputy, the student said several black males started calling him "cracker" and other racial names and one of the subjects grabbed him around the neck, scratching him there. The student said three black students just watched the incident, three that participated in making racist comments, and just one who actually struck him. The incident started on the school bus but picked up again after the boys left the bus. During the second altercation, the unidentified subject struck the alleged victim in the face with a closed fist. The student was calm during a deputy's investigation and did not appear to have significant injuries, according to a police report, aside from a 1-inch scratch on his neck.
Problem on Rymfire Elementary's Pelican Bus
A parent in the Rolling Sands Drive area of Palm Coast reported to cops on Jan. 4, three days after school resumed after the Christmas break, that her 7-year-old daughter was riding the Pelican Bus home from Rymfire Elementary when she reported being hit with an object that resembled a needle. The deputy spoke with the girl. The girl said that she was sitting in row 9 of the bus and was hit in the back by a mechanical pencil which was made to look like a needle. She went on to say that she did not know who threw the pencil at her nor did she know if it was intentionally thrown at her or not. The girl handed over the object that hit her to the bus driver when she got off the bus. She said students on the bus were throwing crayons and gum as well. Her parent said there is an ongoing issue on this bus regarding children's behavior, and that she has attempted to speak with Rymfire Elementary School and the School Bus Transportation department, but feels that no action is being taken.
A Confrontation at a Homeless Camp Off palm Coast Parkway
Yes, there are homeless camps in Palm Coast. Clarence Bensley, 52, told a deputy that early the morning of Jan. 5, he was drinking beer with his friends at a camp site located across from 440 Palm Coast Parkway SW, near Wendy's, in Palm Coast. It was about 1:30 in the morning. While Clarence was drinking with his friends, Richard Baxter, 50, allegedly started a verbal argument with him. Clarence walked away from Richard and continued to drink with his friends, according to a police report. At approximately 3 a.m. Richard reportedly started a verbal argument again, trying to get Clarence to fight him. Clarence told a deputy that Richard was drunk, and is violent when he drinks. The deputy continues: "During the verbal argument, Richard picked up a medal folding chair and struck Clarence across the face. Clarence suffered a laceration across the right side of his face and swelling. The laceration started at his forehead and came across his nose. After Clarence was struck with the chair, Clarence fell to the ground. Once Clarence was on the ground, Richard tried to strike Clarence again with the chair. With Richards's second attempt, Clarence blocked the chair strike with his left hand. Clarence suffered a laceration and swelling to his left hand. At this time Clarence got up and retreated to his tent and the disturbance was over." A witness who was in her own tent at the camp told the deputy that she saw Richard screaming and yelling at Clarence, and hit Clarence with a chair as Richard yelled, "Leave, this is my woods." Baxter was placed under arrest for aggravated battery, on $1,500 bond.
The Mondex: A Couple Fight, Both Are Arrested
At close to 11 p.m. on Jan. 6, a deputy responded to 4949 Canal Avenue in the Daytona North section of Bunnell. A woman had called 911 stating that she was alone and had broken her jaw
by falling off the porch and was requesting an ambulance. Annie Lynch, 49, was in front of the residence. Her right eye was bruised and swollen. She claimed to deputies that she'd fallen off the access steps to a mobile travel trailer, saying she fell all the way to the ground while exiting the trailer. It was rainy. A deputy reports not observing any wet marks or dirt on Lynch that would indicate she had fallen. A deputy asked her if she'd been involved in a fight. She said she hadn't. One of the deputies at the scene reports having had numerous contacts with Lynch and her boyfriend, Joseph Perugia, 53, in reference to domestic violence issues. Perugia was arrested last February on an aggravated assault with a deadly weapon charge, and a child abuse charge. He was arrested in 2008 on a domestic violence battery charge.
A Flagler County Fire Rescue unit arrived on scene to evaluated Lynch, who refused to be transported to a medical facility. She completed a written statement. But when a deputy asked her to show her where and how she fell, it became apparent to the deputy that she should have had visible dirt or debris on her. "It further appeared that the injury to her right eye and jaw area is common with an individual being stuck by a person," a deputy wrote in a police report. Perugia, meanwhile, was sleeping in the trailer, where the couple lives together. A deputy got permission to go in and talk with him. The deputy's report follows: "Upon entering the travel trailer I observed J. Perugia lying on a mattress on the floor on his back with blood covering his upper torso and left temple area. J. Perugia
was awoken and was asked to explain what had occurred. He then stated that nothing had happened. It should be further noted that in this area where he was laying on the mattress I observed items scattered across the floor that indicated that they had been thrown. The items I observed on the floor were two steak knives, belts, a flashlight, and a candle that was inserted into a glass container. The glass portion of the candle was broken in pieces. I then advised J. Perugia that it appeared that a physical altercation had occurred between him and his girlfriend A. Lynch.
"He then stated, 'You know me, I don't want to get her in trouble.' He then stated that A. Lynch just started throwing things at him. I then asked him why she did such and he stated he didn't know. He further stated she had hit him in the temple area of his head with an unknown object. J. Perugia was then asked how A. Lynch sustained the injury to her face and he stated he didn't know how that occurred and refused to provide any further details regarding the incident. J. Perugia refused medical treatment on scene."
Returning to Lynch, she told the deputy that she had lied about her injuries because she didn't want to get Perugia in trouble. She conceded that she and Perugia had a fight, "at which time he punched her with his fist on the right side of her face. She then stated that she began to run out of the travel trailer and when doing such threw objects at J. Perugia. It should be noted tough that the area where I observed all the items thrown at were contained to a small portion and weren't scattered throughout the trailer. It should be noted that both A. Lynch and J. Perugia had a strong odor of an alcoholic beverage emitting from their person." A witness who lives at a mobile home located on the property said that she always hears Lynch Perugia yelling at each other and items crashing inside the travel trailer. She stated that she never saw the subjects fighting that evening, but did hear them yelling at each other.
The deputy concluded: "Due to the fact that there were no independent witnesses to this physical disturbance and both subjects had sustained injuries and were intoxicated I was unable to determine who the primary aggressor was; therefore both subjects were arrested for domestic battery."
Lynch has been arrested more than a half dozen times since 2009 on charges including domestic violence battery, violating probation, aggravated assault with a deadly weapon, and contributing to the delinquency of a minor.
A Suspicious Capture in the Target Parking Lot
On January 5 at 12:09 p.m., a deputy was dispatched to a suspicious incident in the Target parking lot, along State Road 100 in Palm Coast, where he made contact with a witness who said that she saw a white juvenile girl with long blonde hair, "kicking and screaming" at a middle aged white man with a shaved head as the man put the girl in the back of his "wine colored" four door pickup (unknown make, model or plate number). According to the witness, the young girl "tore at the man like a wild dog trying to get free." All attempts to locate a wine-colored pick up failed. Deputies reviewed video surveillance, "but were unable to determine whether or not the female had any relation to the male," according to a police report. The report notes that "this was the only call regarding the incident, there were no reported missing children from Target Plaza personnel, nor did any Target employees report any suspicious activity within the store or plaza."
3-Year-Old Girl attacked by Pit Bull Mix at PetSmart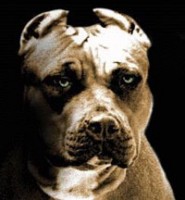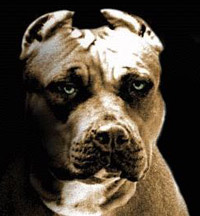 A 3-year-old girl visiting PetSmart and looking at animals being shown by the Flagler County Humane Society on Jan. 6 was attacked by a pit bull mix. The girl's father told deputies that his daughter was standing near a dog that the Humane Society was showing outside the store when the animal lunged at her face and bit her. The parent was able to pull the dog away from his daughter, who had a small puncture wound on her left cheek. Medical attention was declined at the scene. Howard Tessler, in charge of the event, told a deputy the dog was named Misty and is a pit bull mix. He said the society will be quarantining the dog and leaving with the rest of the dogs for the day. The Humane Society was just approved for a broad grant to sterilize pit bulls and pit bull mixes in the county.


Other Burglaries and Larcenies and Miscellaneous Matters
The AT&T store on Palm Coast Parkway had its front door almost shattered by a cinder block-type object on Jan. 8, before 3 a.m. But no entry was made into the store.
While a Jacksonville resident was visiting Washington Oaks Gardens State Park's beach access area on jan. 8, the resident reported that someone broke into her Toyota by smashing the driver's side window, and stole jewelry, a camera, a cell phone and a wallet. A White Chevy Blazer SUV was seen speeding out of the area not long before the broken window was discovered.
Bathroom window at 47 Farragut Drive reported broken by an unknown vandal on Jan. 8.
Michael Chappina, 53, of 5 A Bunker Knolls Lane in Palm Coast, was arrested following a domestic battery incident at the same address on Jan. 8.
Joshua Perry, 31, of 3 Wooodfair Lane, was arrested on a domestic battery charge and a resisting arrest charge on Jan. 6, after a brief struggle with Deputies Jacob and Gamarra.
Jeffrey Chudzik, 28, of 34 Raeland Lane in palm Coast, was arrested on a domestic assault charge on Jan. 5.
The bathroom at Ralph Carter Park was vandalized, and glass broken, on Jan. 5, causing some $300 in damages.
A deputy who was dispatched to the wooded area across from 96 Pine Grove Drive in Palm Coast on Jan. 4, at 6:48 a.m., found a deer with a broken leg there, and killed the deer with a service Glock.
A 13-year-old boy was arrested at Buddy Taylor Middle School on Jan. 4 for brandishing a knife.
Currency and a computer were reported stolen from a Honda Accord at 14 Fernwood Lane in Palm Coast on Jan. 4. The car was left unlocked.
John Irrgang, 30, of 2982 N. Oceanshore Blvd. in Palm Coast, arrested for domestic battery on Jan. 2.
Jason nelson, 25, of 7 Easton Place in Palm Coast, arrested for domestic battery, criminal mischief and disorderly intoxication on Jan. 3.
DUI Arrests
Thomas Hood, 30, of 12 Pebble Stone Lane in Palm Coast, on Jan. 3.
Eric R. Andersen, 55, of 310 Westhampton Drive in Palm Coast, on Jan. 2.