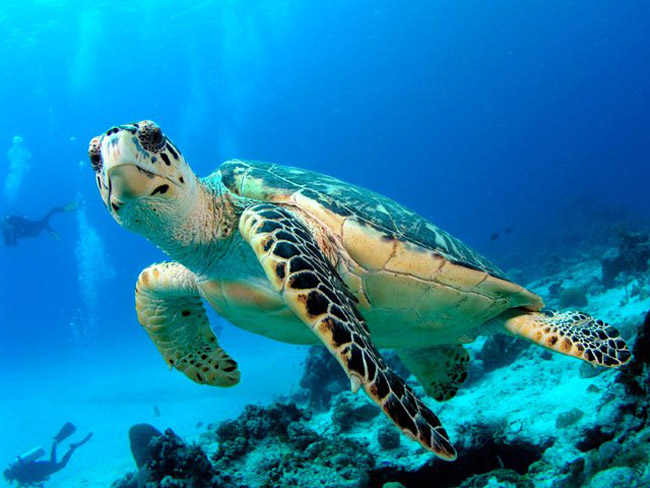 For most of the past 10 days I was either watching films about the condition of the oceans or listening to experts on the same subject. What a tremendous education in such a short time.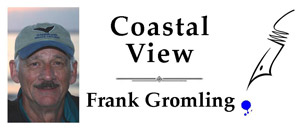 From September 20 to the 23rd,  I was in Savannah, Ga.,  at Gray's Reef Ocean Film Festival. In its 10th year, this festival is produced by Gray's Reef National Marine Sanctuary, one of the sanctuaries featured in a book my publishing house produced with Jean-Michel Cousteau. The festival blends professional and student films in a program spread over several venues in downtown Savannah, including Savannah College of Art & Design's Trustees Theater and its new Museum of Art. Social events, hosted by Savannah philanthropist Kathryn Levitt, were held at the Telfair Museum and Jepson Center.
At Thursday night's opening event, I introduced "Turtle: The Incredible Journey," an international film about the life cycle of a loggerhead turtle. Afterwards, Kris Williams, director of the Georgia Caretta Research Project, and I answered questions from the audience in the packed theater.
On Friday, Emmy Award winning filmmaker Kevin McCarey, who teaches environmental film at Savannah College of Art & Design, signed copies of his just-released first book, Islands Under Fire, in the Gutstein Gallery. Later, he and Keenan Smart, former director of natural history programs for National Geographic, introduced several National Geographic ocean conservation films.
Saturday had ocean protector and educator Jean-Michel Cousteau signing his books about the national marine sanctuaries and his biography about his father, Jacques-Yves Cousteau. That night he thrilled the audience in Trustees Theater with his compelling talk about the importance of the oceans and the deteriorating condition of them he encounters around the world.
With just enough time to get home Sunday and pack another bag, I flew Monday morning to Monterey, Calif.,  to attend BLUE Ocean Film Festival, a major international film and conservation event. This was my second appearance at BLUE, as it is called, and my first opportunity in a speaking role. On Tuesday I presented "Films to Books: How to do it without the pain" to a group of film producers. The two-hour program covered the differences and similarities of films and books, and then concentrated on why and how ocean film makers could transition their work into book form, with emphasis on understanding how publishing works and how to avoid industry pitfalls.
At BLUE I re-connected with key players in ocean protection, such as Sylvia Earle, photographer Kip Evans, Director of the National Marine Sanctuaries Dan Basta, and many others. Jean-Michel and I spent more time together and I visited again with his son and daughter, Fabien and Celine, both of whom are following in their father's and grandfather's bubbles by doing their own, unique ocean conservation projects.
I attended scores of enlightening presentations and learned more in a few days than one could manage in a semester of college. The opportunity to hear from the experts, and talk with them afterwards, is a special part of film festivals that I really enjoy. I met people who are personally responsible for research and rescue activities around the world. The films on a wide range of subjects were brilliant. My only disappointment was that I could not stay longer because of business requirements.
Earl's presentation alerted the audience to the federal government's removal of funds for ocean research from the 2013 fiscal year budget. (NOAA's research and development budget was cut 3.8 percent, to $552 million.) Earle talked about the underwater Aquarius Project five miles off Key Largo and how a foundation has been created to raise awareness of the importance of Aquarius as an underwater research facility where scientists live and observe marine life up close. The foundation's mission is to keep funding for Aquarius in the national budget or to raise sufficient private funds to keep operating.
So, what's the moral of the story? In my opinion, if one is going to be involved in ocean conservation, as I have committed my life, there is no better way to stay current than by going to ocean film festivals. They are venues for knowledge, understanding, networking and, of course, the viewing of beautiful and important films. I am thrilled to have taken the time to attend both festivals and look forward to 2013.
Until next week, be well and do something to protect the oceans, and nature at large.


Frank Gromling is the owner of Ocean Publishing in Flagler Beach. Reach him by email here.