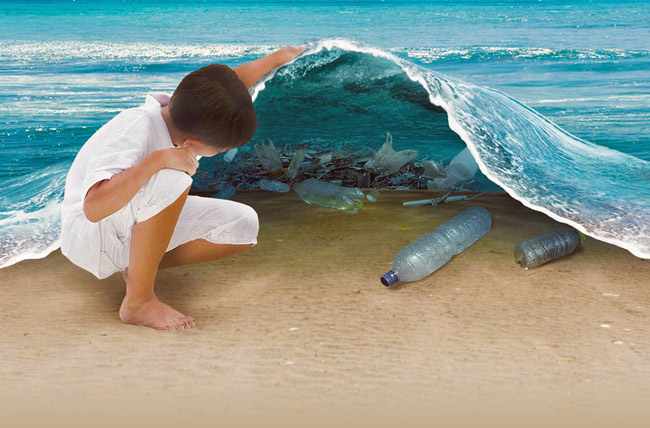 Michael Klubock is one of my personal heroes. He's not in the military. He's not in business. He's not in government. You see, my friend Michael Klubock spent almost 20 years helping middle school kids understand the importance of protecting the oceans, especially against plastics. Overall, Michael's Malibu Foundation for Environmental Education has presented his Kids Ocean Day Adopt-A-Beach school assembly programs to more than 660,000 students.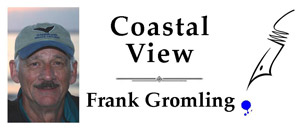 On June 7th, Michael arranged for over 5,000 kids, teachers and volunteers to be on the beach in Los Angeles County for a massive beach cleanup. In my world, this more than qualifies him to be my hero. (See TV video clip of the June 7th event at the end of the column).
I had the pleasure to meet Michael when he came to Flagler County in May 2010 to conduct his Kids Ocean Day and Beach Clean-Up at the Environmental Education Fair presented by the Friends of Scenic & Coastal Highway A1A. I invited Michael to visit a right whale program I was conducting at the Beverly Beach Conference Room for a group of 37 students, parents and teachers from Mt. Dora High School. He easily joined the discussion and shared about his work on the West Coast.
The next day I joined him at the Environmental Education Fair in the Town of Marineland and interviewed him on video as part of my role as master of ceremonies for the Fair.
---
Gromling Interviews Kublock
After introducing him to the audience of students, teachers and volunteers from Rymfire Elementary School in Palm Coast, I sat back to watch Michael work his masterful presentation skills as he engaged all of the children in a delightfully energetic and educational foray into ocean protection. He demonstrated superb abilities to draw out even the most hesitant student, winning over the entire audience to where everyone was participating in his give and take, fast-paced program of questions and audience responses.
Days later, I decided to learn more about this engaging man to see what he was accomplishing in California. What I discovered convinced me further that Michael Klubock is the real deal, a man who found his passion and was following its path with a zeal and focus shared by so few.
What I learned about Michael and his Malibu Foundation is that since 1991 he has conducted Kids Ocean Days and Adopt-A-Beach school assemblies throughout California, placing his message of ocean protection squarely in front of hundreds of thousands of elementary and middle school students and their teachers. As a public speaker myself, I am in awe of Michael's numbers, and humbled by them when compared to my modest audience counts.
The level of support he has obtained from local, state and federal government agencies, as well as private organizations and individuals, is phenomenal. Through careful planning, aggressive promotion, and occasional pleading, Michael has created an infrastructure that appears to work extremely well. Throughout all of my research, the one constant, the one clear factor, was the image of one man with the passionate belief that the oceans deserve and demand protection. That focal point was, and is, Michael Klubock, my hero.
While various awards have been bestowed on Michael for his work with children to protect the oceans, he remains an unassuming, easy-going man who is living his dream and has found what matters to him. As he is fond of saying, "Find your beach, and then protect it." As Michael shared with me, your "beach" may actually be a beach, or anything in nature that is important to you. The important point is to take action to protect your "beach" once you have found it.
Who's your hero? Let me know and tell me why. Maybe I'll feature your hero in a future Coastal View.
Be well and do a little something to give nature a hand.


Frank Gromling is the owner of Ocean Publishing in Flagler Beach. Reach him by email here.