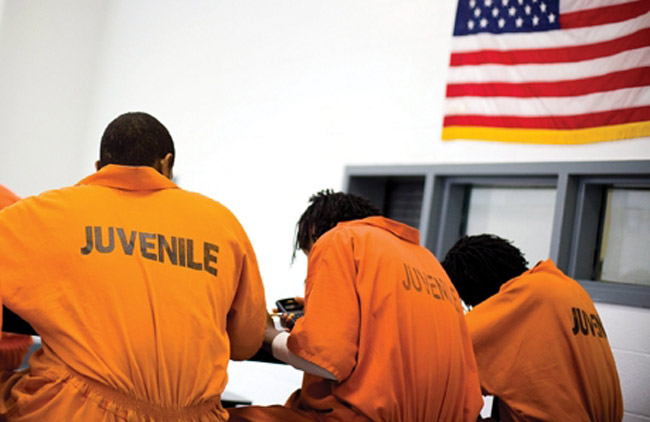 An administrative law judge Monday will hear arguments in part of a wide-ranging dispute about whether the state is forcing counties to pick up too much of the cost of juvenile detention.
Okaloosa and Nassau counties are challenging the way the Department of Juvenile Justice is carrying out a law that requires counties to pay detention costs before court "disposition" of juveniles' cases.
The challenge to Department of Juvenile Justice rules is part of a string of related legal disputes involving at least 10 counties — and deals with issues that the Florida Association of Counties says have long been a priority for its members.
Gregory Stewart, an attorney for Okaloosa and Nassau counties, said the primary problem is that the "system is rigged to pass costs to the counties." But the Department of Juvenile Justice said in legal documents that the rules are a valid way to determine how detention costs will be shared by the state and counties.
The issue, which stems from a 2004 law, involves complicated questions about how much of the detention tab counties should pay. Okaloosa County, for example, is disputing nearly $1.1 million in costs from the 2009-10 fiscal year, while Nassau takes issue with about $97,000.
Other counties involved in pending cases include Bay, Broward, Hernando, Lee, Miami-Dade, Orange, Pinellas and Seminole. Bay County also has intervened on the side of Okaloosa and Nassau in the case going to hearing Monday. The case may have repercussions across the state.
The law makes clear that counties are responsible for detention costs for juveniles who are arrested and waiting for judges to rule on their cases. But part of the disagreement centers on language in the law that says counties are responsible for the costs "prior to final court disposition."
Okaloosa and Nassau are challenging a department rule that says such disposition occurs when a judge commits a juvenile to a state facility. They contend that disposition and commitment can be different in some cases — such as when a juvenile is sentenced to probation but remains in detention for a period of time — and that the department's interpretation can force counties to pay more costs.
But in a pre-hearing document filed Wednesday, the department said its interpretation is backed by state law.
"The department's usage of the term 'commitment' is in harmony with the term 'final court disposition' contained in Florida Statute … because it (commitment) establishes a bright line" to determine whether costs should be paid by counties or the state, the document says.
The case also centers on a system that some counties say unfairly forces them to pay more than their actual detention costs. That system relies on estimates of detention costs that are built into the state budget.
The overall budget requirement must be met each year, according to a department question-and-answer document about juvenile-detention funding. That can create situations in which some counties say they are required to pay more than their actual costs — and has led, the department document says, to "questions of fairness."
"Some counties are charged more than their cost of detention use because the actual use of pre- and post-adjudication detention services has changed, but the budget for the cost-share split has not," the document says.
The system also can benefit some counties. For example, Miami-Dade has intervened on the side of the department in the Okaloosa and Nassau case, fearing that the challenge could lead to costs being shifted to it and other large counties.
–Jim Saunders, News Service of Florida