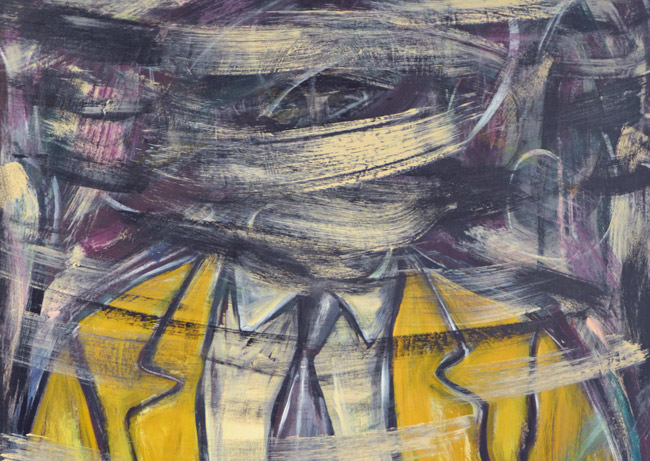 By Martin Merzer
The upcoming election is about to be stolen – or, at the very least, rigged – and thousands of your neighbors and, in some cases, your children, are about to be disenfranchised.
And there is a good chance that you have heard little or nothing about it – surely not on an ongoing basis or with the appropriate magnitude of concern.
Since achieving strong legislative majorities in Florida and a dozen other states, Republicans have pushed through – and Gov. Rick "Fifth Amendment" Scott and other Republican governors have signed – numerous laws that restrict or impair voting rights.
In Florida, for instance:
Recent extensions of early voting days and hours, a hugely popular advance, are being reversed. The two-week period has been cut to eight days. And voting is now outlawed on the Sunday before Election Day, when predominantly black churches often sponsored post-service voting drives.
Groups that conduct voter registration drives, often focused on minorities and college students, must jump over a variety of hurdles and submit each form within 48 hours of it being signed – a physical impossibility for the most active groups. Previously, they had 10 days. As a result, the League of Women Voters of Florida has suspended its voter registration effort – and filed a federal lawsuit.
It is now much harder for Floridians who move to stay registered and vote.
The new restraints are nearly identical, in state after state. No big surprise, given that the playbook was written and distributed by some of the same self-interested billionaires who fund, directly or indirectly, many Republican campaigns.
The cover story: These actions are required, the Republicans say, to combat voter fraud.

The reality: Election supervisors say voter fraud is virtually non-existent. The state reportedly investigated only 31 alleged cases of voter fraud between January 2008 and March 2011. (More than eight million Floridians voted in 2008 alone). The U.S. Justice Department looked into this between 2002 and 2007 and could find no one who impersonated an eligible voter.
More reality: Nearly all of the steps taken by these laws affect minorities, the working poor and the young, groups more likely to support Democrats than Republicans. There can be no doubt that these actions are intended to discourage such people from voting.
Consider these actual quotes from Republican legislators, people who otherwise have no problem wrapping themselves in American flags as they laud their devotion to democracy:
State Sen. Mike Bennett, R-Bradenton: "But I have to tell you, I don't have a problem making it harder. I want people in Florida to want to vote as bad as that person in Africa who walks 200 miles across the desert. This should not be easy."
And from State Sen. Ellyn Bogdanoff, R-Fort Lauderdale: "Democracy should not be a convenience."
So, where are the state's Democratic leaders on this? Nowhere, aside from emailing a few pro forma, issued-by-press-release complaints as these laws were being pushed through.
Where are the visits to editorial boards? The calls for public protests outside Fifth's mansion or Bogdanoff's office? The organization of peaceful demonstrations on campuses and outside county election boards?
Nothing. Absolutely nothing.
Scott, Bennett, Bogdanoff and other Republicans are eating the Democrats' lunch and, more importantly, undermining the fundamentals of the democracy they're so quick to publicly embrace.
They are attempting to disenfranchise tens of thousands of voters or prospective voters. They are working to make voting more difficult for the rest of us. They are seeking to rig a state and national election.
And not a single, sustained effort by Democrats to focus public attention on it. What, exactly, do these state Democratic "leaders" do all day long? If they can't get roused about this, what will it take?
Disgraceful. Obscene. All of it.


Formerly The Miami Herald's senior writer, Martin Merzer recently retired after a 35-year newspaper career and now lives in Tallahassee, where he closely monitors political developments. He can be reached by email here.