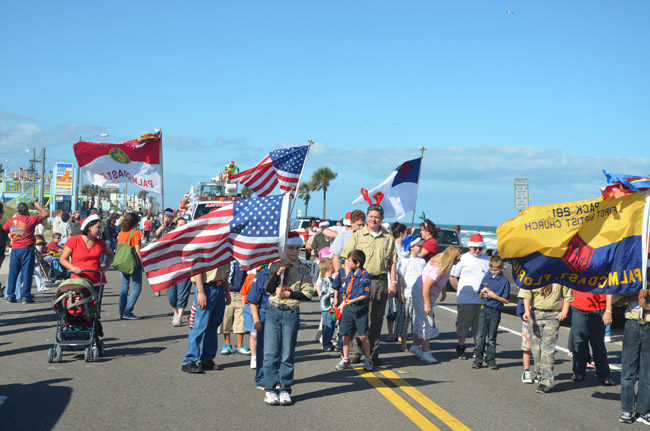 The Flagler County Chamber of Commerce in association with the county's Tourist Development Council hired Georgia Turner to head the county's tourism efforts last month. Turner replaces Peggy Heiser, who resigned in October. Turner, under the guidance of the council and approval of the county commission, will administer roughly $800,000 in bed-tax revenue a year through marketing the county and vetting cultural and quality of life grants to qualifying organizations. The revenue is part of the $1.3 to $1.4 million generated by the county's pt bed tax, a supplemental sales tax that applies to hotel, motel, short-term rentals and other temporary lodging transactions in the county, paid overwhelmingly by visitors. The following is Turner's "On My Mind" letter to the community, released today.


Happy holidays to our Flagler County tourism partners and friends! I am so excited to be your new Vice President of Tourism Development.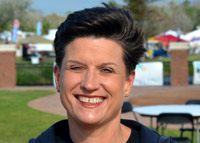 To tell you a little about me, I have worked in the tourism industry since 1985. I started as a marketing representative for a regional tourism organization for the 16 northernmost counties in my home state of Alabama. I moved to Daytona Beach in 1988 for my husband Eddie to attend Embry-Riddle. During that time, I worked for four busy oceanfront properties and at the Daytona Beach Area Convention and Visitor's Bureau as their public relations director, promoting major events such as Bike Week, Biketoberfest and events like the Daytona 500 at Daytona International Speedway.
Alabama called me back to lead the tourism efforts in the Alabama Mountain Lakes Region from 1994-2000.  From 2000-2010 I owned my own tourism public relations/marketing company. Our specialty was media tours throughout the Southeastern U.S.—bringing travel writers and other journalists to an area to write about its attributes. Last year I joined the Daytona Beach Area CVB this time as their Director of Specialized Markets where my focus was on tourism events, the Film Office and the arts, culture and heritage segment of the industry.  With my varied experience in destinations of all shapes and sizes, I have a lot to bring to marketing this wonderful area.
I've admired the tourism effort in Flagler County for many years, having worked with Team Tourism on a media tour in conjunction with Visit Florida.  I have also spent a lot of my free time in Flagler County in the past, but I have a lot to learn!  In the coming weeks I'll be reaching out to you, but please feel free to contact me to tell me about your business and how we can help you. My phone number is 386-437-0106, ext. 17 and my email is [email protected]
My first order of business is to hire replacements for both Laura Gamba who left us in November and Jaffy Lee who will leave later this month. Next will be the redesign of our www.visitflagler.org website and this Partner Portal E-newsletter.
Once again, I wish you a wonderful holiday season and look forward to working with you in the future!
Georgia Turner
Vice President of Tourism Development