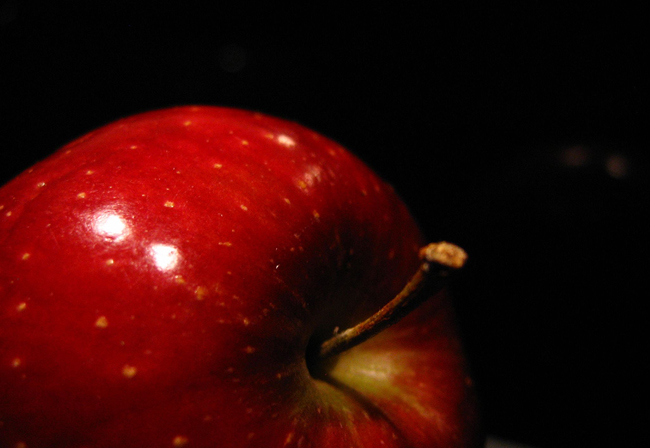 Like other local government agencies, the Flagler County Health Department's budget is shrinking—from $4.3 million this year to $3.6 million next year, a 16 percent reduction.
No one is being laid off. Rather, four employees left this year and four positions that had been vacant won't be filled. "We have really downsized with no active employee losing jobs–eight positions, and of course across the board we've cut our expenditures across the department," Patrick Johnson, the department's administrator, said. Fewer patients are coming to the department for primary care through Medicaid–the health insurance program for the poor–because the state is diverting them to managed care options.
But the health department remains a critical link to care for the neediest, though the link is more tenuous as dollars drop.
One of the ways Johnson wants to counter the loss is to open a federally funded community health center in Flagler County. If he's successful, the health department would get a grant worth $700,000 a year for five years. The center would be open to Medicaid and Medicare recipients, the government insurance programs for the poor and the elderly. But it would be especially focused on the poor and working poor, including the uninsured: That's almost a fifth of the county population.
Landing the grant is not as simple as applying. The health department has to show community interest, involvement and, of course, broad input. With that in mind, the department today launched a 20-question community health survey, open to all, to gauge Flagler County's health. (You can take the survey here.) The survey asks residents to rate such things as the most important features of a healthy community (from arts and culture to good schools to quality child care to parks and recreation, among many others), rate the most common health problems in Flagler (child abuse, teen pregnancy, diabetes, heart disease, smoking), rate top concerns about unhealthy behavior, and so on.
One of the questions also asks what health services are difficult to get in this community, and what makes access to care difficult—whether cost, lack of transportation, worries over privacy or other reasons.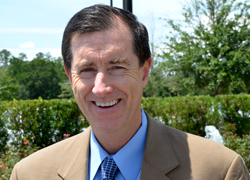 The results, which could have policy implications beyond the health department's aims, will be made public once compiled. They'll also play into the health department's two-fold approach to landing that federal grant by helping to focus community needs on what people say they need, rather than on what officials assume is needed–and by developing a strategy on getting there. The department calls that MAPP, one of those inevitable acronyms summing up a clunky concept—"Mobilizing for Action through Planning and Partnerships"—with a more elegant goal: to clarify and unify the community's health needs and match them with its capacities.
Some of that mobilization took place this morning in a three-hour health summit at Palm Coast's the Hilton Garden Inn, where the health department laid out its MAPP timeline and heard from a broad range of community leaders, including representatives from almost every local government and Florida Hospital Flagler's top executives, on what's needed to improve the county's health profile.
"These grants are highly competitive," Johnson said. "For me to be applying for grants I need to have clear direction and the voice of people from Flagler County. That's one of the goals here: what do you want out of your health care system? When you see the survey you're going to see that. How good is the health care system here, how good is your health? I want to have all of that data for me to use for applications for improving services here, because my resources are shrinking, shrinking, shrinking."
"What I predicted came true," he added. "Most people are interested in linking to health care services and providing services to those folks who don't have services. That's one of the things that people tend to focus on."
It wasn't just curiosity that brought David Ottati, Florida Hospital Flagler's CEO, and three of his top staffers to the summit. A community health center would have a direct bearing on the hospital's services and bottom line. Currently, the hospital covers several millions dollars' worth of services to poorer patients who have no insurance, but end up at the hospital's emergency room, not always by necessity so much as by choice. "One of the things with community health care is ER diversion," Johnson said. "People don't need to be using emergency departments for routine care. They are very supportive of my effort," he said, referring to hospital administrators. "They want this to succeed. They want to be able to tell people who show up in an ER, you have another choice, you know, you can go right down there and get in right there."
Though not closed to them, the community health center would not affect a large class of people such as those on Medicare or those who have generous employee-provided health insurance—or those who can afford their own. Nothing will change for those groups. Those at the lower end of the income scale will have better choices for health care, though the center's focus on education –for diabetics, for smokers, for people who want to improve nutrition and lose weight—won't be driven by income brackets.
It's also a very long, very competitive process. Last year the federal government initially said it would be funding 350 such centers. It received 800 applications. Just 70 were approved.
One unanswered question: how health care reform will impact community health centers. The reform's central plank, which doesn't kick in until 2014, requires almost all individuals to have insurance. The aim is to wipe out the ranks of the uninsured. It's not clear what, by then, should reform live up to its promise, would become of community health centers whose need is driven by the uninsured.
Reform's larger aim is to lower medical costs for society as a whole. In that sense, community health centers would play a direct role by, for example, diverting patients from more expensive alternatives.
"We have needed some organization to pull all of the available resources together even though there are different groups that are somewhat doing it," Flagler County Commissioner Babara Revels said after the summit, endorsing the summit's big-picture approach. "Resources are going to continue to drop, need is going to continue to grow, and we'd better be as tightly wound and efficient as possible to meet that need and get our community citizens involved in helping."