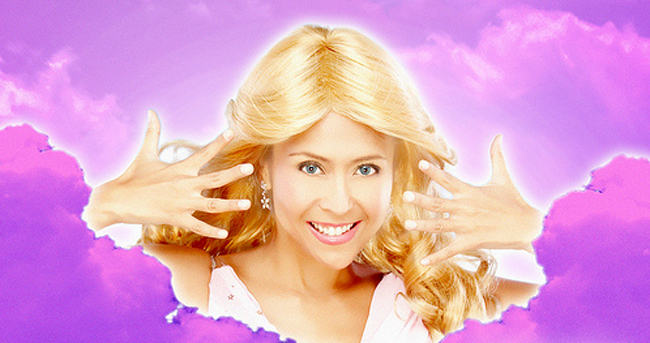 Lake Eustis Museum of Art
Artists are supposed to explore color – its part of their job. In the new exhibit at the Lake Eustis Museum of Art, Dina Mack's delicate and ethereal images speak with a force that defies their beauty, while Brigan Gresh's works are defined by quirky subtlety. Together, these Central Florida Artists will present In the White: Dina Mack & Brigan Gresh, opening April 15 with a 6 pm reception and running through May 22. Gresh and Mack will showcase two and three dimensional works, video and installations as they explore the depth and power of the color white.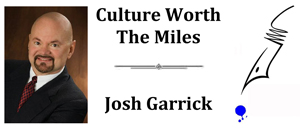 Gresh says, "I strive to find the exact line, movement or color that communicates what my mind and body are experiencing," and she calls her style 'Sensationism.' Mack finds power in a whisper, saying, "I'm influenced by experiences that are quiet, personal, fragile and beautifully imperfect." A poet as well as a visual artist, Mack is on the faculty at Crealde School of Art. The Museum is located at 200 B East Orange Avenue in Eustis, Florida. Visit LakeEustisMuseumofArt.org or call 352-483-2900
It's "All Greek" at Rollins College
Rollins College professor David Charles has found a new way to teach while also coming up with a unique form of entertainment. His students are creating a 'Greek tragedy' in an improv setting. Charles, a professor of theater, is an expert in improvisation and has created a two-hour performance honoring the classical traditions and period style of the Greek tragedy while adding the fun of improvisation to the performance.  The show is called, "It's All Greek to Me: An Aristophane-Slapping Comedy of Tragic Proportions," debuting at the Annie Russell Theatre on April 15. With an in-depth knowledge of Greek history, the students are learning how the Greek tragedies were performed and have read all the plays by Aeschylus, Sophocles and Euripides. "We're playing around the plays, but we're not re-creating them," says Dr. Charles. With each player performing multiple roles – from gods to townspeople – the show is totally improvised. Audience involvement is brought into the play each evening as a character named 'Vanna Aspros' spins the 'Wheel of Fortuna,' to choose which new characters will be brought into the play. The Annie Russell Theatre is on the campus of Rollins College in Winter Park. Call 407-646-2145 pr visit [email protected]
Food Fest Fun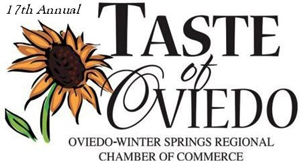 Weekend "food events" are FUN, with part of the challenge in finding out what is unique or different about each one. The Oviedo-Winter Springs Regional Chamber of Commerce's 17th Annual Taste of Oviedo, set for Saturday, April 16, is filled with food, arts and entertainment, and it's FREE to the public. This annual street festival, celebrating the city's traditions, will also feature crafts exhibitors, and a car show. The 'uniqueness' kicks off at 9 am with the 'Citrus and Celery Cook-Off,' celebrating the historical importance of the citrus and celery industry in Oviedo. (At the cook-off, all dishes must contain citrus and/or celery as an ingredient). The event will take place on Oviedo Boulevard (connecting S.R. 419 with Mitchell Hammock Road). Call 407.278.4871 or visit www.oviedotraditions.com or www.TasteofOviedo.org
Candace Neal at the Plaza
After a childhood singing along to Mom's Billy Joel cassettes and Dad's Beatles CD's, it's no surprise that Candace Neal's debut album, "Music From A Can," is a fresh take on classic, piano-driven rock. The completely original album covers everything from school girl crushes to ballads of 'love unreturned.' Now we get to hear this very special entertainer/songwriter present her new album to us 'live' as The Plaza Theater presents its first-ever Singer/ Songwriter Showcase! The showcase is set for Tuesday, April 19 at 8 pm, and joining Candace are songwriters Bill Stambaugh, Jon from Rug The Band, Bob Green, John Martino, Casandra Wilcox and headliner Matt Butcher. And the evening is FREE! Most impressively, this beautiful young performer built her record with little funds, thus inspiring all young artists with the knowledge that it doesn't take millions of dollars to write a simple melody to touch the heart. The Plaza is at 425 North Bumby Avenue in Downtown Orlando. Visit plazaliveorlando.com or call 407.228.1220.
XANADU … the Musical
At its best, the movie Xanadu was a cult movie starring Olivia Newton-John and Gene Kelly that celebrated the roller-disco craze (which was popular in the 1980s).  Decades later the movie was turned into an amazingly entertaining Broadway musical. Now Fantasyland Theatrical Productions is honored to have been selected to present the Southeast Regional Premier of Xanadu the Musical in their home at The Pointe on International Drive. Xanadu's unlikely plot follows the journey of a magical Greek 'Muse' (named Kira) who descends from Mt. Olympus (in Greece) to Venice Beach (in California) on a quest to inspire a struggling Artist to achieve his greatest artistic creation – the first Roller Disco! Immortal Kira falls in love with her mortal Artist leading to chaos in the heavens and some really beautiful love-songs. Promising an evening of disco lights, music and roller skating, Director Christian St John says "Pull out your roller skates, tight pants, and blue eye shadow, we're going back to the 80's transforming our theater-home into a Greek Palace and Roller Rink all in one performance."  Xanadu opens April 21st and runs through May 8th.  Tickets are $15 or $35 (with dinner and a show package). Call 407.374.3587 or visit www.pointearts.org
Paul McCartney Tribute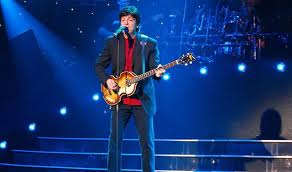 Fans of the Beatles and fans of symphonic music get to "come together" for a pair of concerts by the Orlando Philharmonic as they present "Paul McCartney: A Symphonic Tribute" on April 22 and 23 at the Bob Carr. "Pops" Conductor Michael Krajewski will lead the Philharmonic in this program that combines McCartney favorites including Eleanor Rigby, Blackbird, Lady Madonna and other beloved 'pop' hits with the power of symphonic orchestrations.  The second half of the program features Tony Kishman and the Live and Let Die Band. For six years Kishman starred on Broadway in Beatlemania and is known for his uncanny resemblance – both visually and vocally – to McCartney. He will sing Let It Be, Uncle Albert, Silly Love Songs, and all your favorite McCartney hits as he joins the Philharmonic to bring his award-winning Beatles tribute to Orlando. Call 407.770.0071 or visit www.orlandophil.org