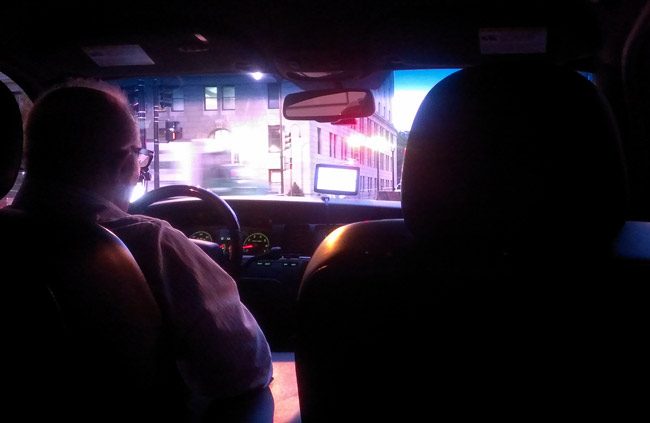 Six bills from the 2017 legislative session became effective with the arrival of the New Year.
The changes range from eliminating a public-transit commission to streamlining how unmarried and divorced parents agree to time-sharing arrangements for children.
Also with the start of 2018, Florida's minimum wage increased Monday by 15 cents, to $8.25 an hour. That, however, was not tied to legislation. Voters in 2004 passed a constitutional amendment that requires the Florida Department of Economic Opportunity to annually calculate the rate based on changes in a federal consumer price index.
The laws taking effect this week were among 234 bills approved in 2017 by the Legislature and signed by Gov. Rick Scott. Most new laws went into effect July 1, the start of the state's fiscal year.
Here are the laws that just hit the books:
— HB 647, a local bill that dissolved on Dec. 31 the Hillsborough County Public Transportation Commission, an independent special district. The commission was created to regulate such things as taxis, limousines and wrecker services.
The measure was considered a victory for rideshare companies such as Uber and Lyft. Lawmakers during the 2017 session also passed a measure that created statewide regulations for rideshare companies, something the fast-growing industry sought so it wouldn't have to operate under a variety of rules imposed by local governments. The commission's breakup date coincided with the expiration of an agreement with rideshare companies operating in Hillsborough County.
— SB 590, a bill that makes changes in how Florida handles child time-sharing arrangements between unmarried or divorced parents. There is no systematic, efficient mechanism for families to establish parenting time agreements. According to a legislative analysis of the bill, there was previously no systematic, efficient mechanism for families to establish parenting time agreements for children whose parents were not married at the time of their birth. While divorcing parents often establish parenting time agreements as part of the divorce proceedings in circuit court, child support systems required unmarried parents to participate in multiple, often overlapping, legal proceedings in order to resolve issues of child support and parenting time.
The new law addresses both the calculation of child support and the amount of parenting time as part of the same process increases efficiency and reduces the burdens on parents of being involved in multiple administrative or judicial processes. A structured, formal approach to parenting time should help both parents manage their co-parenting relationship and reduce conflict, ambiguity, unpredictability about parenting time arrangements, and may increase child support compliance, according to the analysis.
— HB 435, a bill that revises rules regarding international banking corporations, including issues related to licensure and record-keeping.
— HB 437, a bill that is tied to HB 435 and creates public-records exemptions involving the Office of Financial Regulation. The exemptions deal with new entities known as "international trust entities" and "qualified limited service affiliates." It prohibits the Office of Financial Regulation from releasing such things as personal identifying information of customers or shareholders.
— SB 800, a bill that requires health insurers and health maintenance organizations to offer "medication synchronization" to customers at least once a year. Under medication synchronization, customers are able to align refill dates of prescriptions. In other words, "a retail or mail order pharmacy would coordinate all of a patient's prescription medications so that the drugs have the same refill date each month," according to a legislative analysis of the bill. "The pharmacist initially performs a comprehensive review of the patient's medication regimen to determine the appropriateness of each therapy."
Until today, some plans would not provide coverage for a refill for less than a 30-day supply. Patients would have been required to pay a full month's copayment or coinsurance for a month's supply of medications. In some cases, pharmacies trying to submit a claim for adjusted quantities, would have received a "refill too soon" rejection, and the plan would deny coverage altogether, resulting in the patient paying out of pocket to cover the cost for the amount of medication needed to align their refills.
Some 20 states have enacted medication synchronization legislation. Some states place restriction on the types of drugs that may be eligible for synchronization.
Florida's new law prohibit a health insurance policy or HMO contract providing prescription drug coverage in Florida from denying coverage for a partial supply of medication dispensed by a network pharmacy. The policy or contract must authorize and apply prorated daily costsharing rates to prescriptions that are dispensed by a network pharmacy for the partial supply if the pharmacist determines the fill or refill is in the best interest of
the insured and the insured requests or agrees to a partial supply for the purpose of synchronizing his or her
medication.
Insurance policies must also allow a network pharmacy to override any denial code indicating that a prescription drug is being refilled too soon, and insurers may not use payment structures that provide prorated dispensing fees. Dispensing fees for partially filled or refilled prescriptions must be paid in full for each prescription dispensed, regardless of any prorated copayment for the insured or member or fee paid for alignment services.
— HB 911, a bill that makes a series of changes related to rules and licensure for public insurance adjusters.
Lawmakers had approved a seventh bill slated to go into effect with the New Year. That bill would have required warning labels on state Lottery games. But Scott vetoed the measure (HB 937) for imposing "burdensome regulations" on the games and retailers. The bill was one of 11 Scott vetoed last year.
–News Service of Florida and FlaglerLive