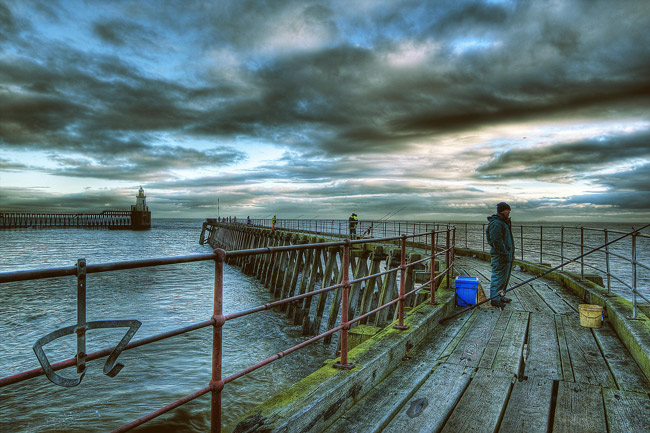 Senate-Passed Deal Means Higher Tax on 77% of Households: "The budget deal passed by the U.S. Senate today would raise taxes on 77.1 percent of U.S. households, mostly because of the expiration of a payroll tax cut, according to preliminary estimates from the nonpartisan Tax Policy Center in Washington. More than 80 percent of households with incomes between $50,000 and $200,000 would pay higher taxes. Among the households facing higher taxes, the average increase would be $1,635, the policy center said. A 2 percent payroll tax cut, enacted during the economic slowdown, is being allowed to expire as of Dec. 31. The heaviest new burdens in 2013, compared with 2012, would fall on top earners, who would face higher rates on income, capital gains, dividends and estates. The top 1 percent of taxpayers, or those with incomes over $506,210, would pay an average of $73,633 more in taxes. Much of that burden is concentrated at the very top of the income scale. […] The top tax rates on capital gains and dividends would go up to 23.8 percent, from 15 percent last year. The new rate includes a 3.8 percent tax from the 2010 health-care law that took effect [Jan. 1]." From Bloomberg.
America's Retreat From the Death Penalty: "A distinguished committee of scholars convened by the National Research Council found that there is no useful evidence to determine if the death penalty deters serious crimes. Many first-rate scholars have tried to prove the theory of deterrence, but that research "is not informative about whether capital punishment increases, decreases, or has no effect on homicide rates," the committee said. A host of other respected experts have also concluded that life imprisonment is a far more practical form of retribution, because the death penalty process is too expensive, too time-consuming and unfairly applied. […] Thanks to the Innocence Project and the overturning of 18 wrongful convictions of death-row inmates with DNA evidence and the exonerations of 16 others charged with capital crimes, the American public is increasingly aware that the system makes terrible mistakes. Since 1973, a total of 142 people have been freed from death row after being exonerated with DNA or other kinds of evidence. All of these factors have led the states to retreat from the death penalty in recent years — in both law and in practice. […] The large number of states no longer carrying out executions indicates a kind of national consensus. It points to "the evolving standards of decency that mark the progress of a maturing society," an idea that the Supreme Court has evoked in judging the constitutionality of punishments. The court used that analysis most recently when it ruled that mandatory life sentences without possibility of parole are unconstitutional for juvenile offenders even if they are convicted of homicide. It should similarly recognize that under evolving standards capital punishment is cruel and unusual and should be abolished.
Number of veterans who die waiting for benefits claims skyrockets: "The VA's inability to pay benefits to veterans before they die is increasingly common, according to data obtained by the Center for Investigative Reporting. The data reveals, for the first time, that long wait times are contributing to tens of thousands of veterans being approved for disability benefits and pensions only after it is too late for the money to help them. In the fiscal year that ended in September, the agency paid $437 million in retroactive benefits to the survivors of nearly 19,500 veterans who died waiting. The figures represent a dramatic increase from three years earlier, when the widows, parents and children of fewer than 6,400 veterans were paid $7.9 million on claims filed before their loved one's death. These veterans range from World War II veterans like Alderson who die of natural causes without their pensions to Iraq war veteran Scott Eiswert, who committed suicide after his disability claim for post-traumatic stress disorder was denied. The ranks of survivors waiting for these benefits also have surged, from fewer than 3,000 in December 2009 to nearly 13,000 this month. […] Nationwide, about 900,000 veterans and their families have been waiting about nine months for a decision on their claims, with those in America's major urban areas waiting the longest. As of October, the most recent month for which numbers are available, the average wait time for a veteran was 15 months in Chicago, 16 months in New York and a year and a half in Los Angeles. […] Veteran advocates and family members of veterans who died waiting accuse the VA of callous indifference in denying legitimate benefits claims and deluging families with paperwork even as loved ones slip away. Chronic mistakes add to a feeling of abandonment. A CIR analysis of 18 reports published this year by the VA's inspector general revealed auditors found mistakes in more than 1 in 3 high-profile claims they reviewed. In 2011, the Board of Veterans Appeals found errors in 73 percent of cases it decided, according to the board's annual report." From the Center for Investigative Reporting.
Is the world waiting for genocide in Syria? "From Nazi Germany to Rwanda, some of the most inhumane atrocities and genocides were committed while the rest of the world was watching. Today we are all witnessing atrocities and mass destruction in Syria. Again we are observing it all unfold before our eyes, with heavy hearts perhaps, but no effective intervention to stop it. The regime of Bashar al-Assad is brutal. It is fighting a war with its own people, shelling them from the sea, bombing them from the air and murdering them in their own homes. According to the Syrian Observatory for Human Rights, more than 40,000 people have so far been killed. More than a million have fled the country, with hundreds of thousands becoming refugees in the bordering countries Turkey, Jordan, Iraq and Lebanon. The regime is also extending the destruction to cities of immense historic value. All major cities have been bombed, from Aleppo in the north to Daraa in the south, Homs in the center, and Deir Ezzor in the east. The situation in Syria today is no longer a political uprising bringing up the tail end of the Arab Spring. Rather, it has become a humanitarian calamity growing bloodier by the day. […] Syria may appear to be a small country, but it is just the type of entagled conflict that can lead to a world catastrophe. It does not take much imagination to see Syria as the Sarajevo of the 21st century, leading to world war. The world must act now and collectively. If we have the will, we will find a way. The least we can do immediately is to provide shelter and tangible aid to those fleeing across the borders. In parallel, the superpowers must support on the ground the Syrian free army and impose a no-fly zone, which will cripple the capability of this heartless regime to bomb innocent men and women." Ahmed Zewail, the 1999 Nobel Prize winner in chemistry, and a professor of chemistry and physics at Caltech who also serves on President Obama's Council of Advisors on Science and Technology, writing in Global Viewpoint.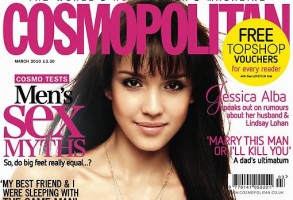 How "sex tips for girls" are ruining sex: "And as much as a well-planned – and expertly executed – carnal production may well do it for the Finsbury Park exhibitionists as well as a fair few others in the world, it's not quite as convenient as a night in with a hot chocolate and a cheeky finger. Truth be told, the fingering over a warm beverage is way more spontaneous as well. So why is it that nowadays, we are increasingly encouraged to adopt the theatricality of porn and incorporate it into ('improve') our own sex lives? Women's magazines are especially to blame in this regard. They tell us, weekly and in slightly different ways, that the way to spice up our love lives is through role play, lap dancing, and double-ended plastic dildos. 'Make his fantasy become reality!' they scream – for it is, more often than not, his fantasy, or so we're told. […] There's a crucial difference between encouraging sexual experimentation amongst women as a form of empowerment, and telling us that we should be re-enacting a strip club in our bedrooms every night. The former involves an element of truth-seeking, of body confidence building and laying positive foundations for relationships in the future – what is it that I want, and, equally, what doesn't work for me at all? – while the latter is basically a group of mainly female journalists trying desperately to second guess what men want. Much of the so-called information that they sell is derived from pornography, fatally ignoring the distinction between porn's fantasy land and Real Life Sex that men (and women) actually want to partake in. The unbelievable element is one of the things that draws an avid viewer to porn, just as we accept that chick lit fairytales are unrealistic and the likelihood of a Batman-style vigilante popping up to save Stoke Newington from mobile phone snatchers is sadly quite low.
Stephen Colbert: "America Again: Re-Becoming the Greatness We Never Weren't

Flagler County Jail Bookings