Jane Gentile-Youd for Flagler County Commission, District 4
Paid Advertising | May 1, 2018
Political Advertising Paid for by Jane Gentile-Youd,
NPA for Flagler County Commission
Jane's GOALS FOR FLAGLER COUNTY:
" WORKING TODAY FOR YOUR TOMORROW"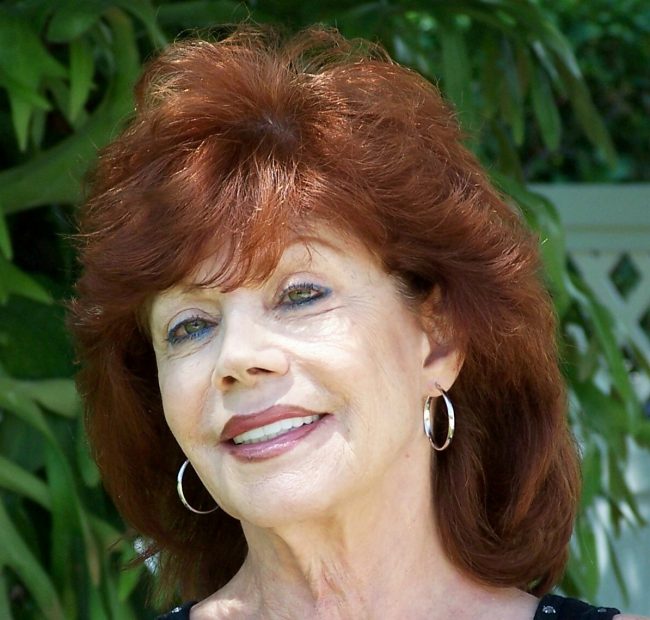 CIVIC COMMENDATIONS, AND POLITICAL POSTS (all voluntary and unpaid)
Here goes… April 6, 2002 was named JANE GENTILE-YOUD Day by then Mayor Alex Penelas and the Board of Commission for 26 years of civic service to Miami Dade County ( it's framed but fading now ) . Community Service Gold Medal of Honor for "contributions and tireless efforts to serve Northwest Dade County, April, 2002 and Miami-Dade Council #5 plaque for "dedication and enhancing quality of life from 1977 through 2002. Jane's complete list is available upon request : Member Miami-Dade Country Club Council and Zoning Board, Chairlady of Northwest Dade Municipal Advisory Committee. Appointed member of the Flagler County Long Range Planning Board ( dissolved) and 2014 Graduate of Flagler County Citizens Academy . Jane was Flagler County staff's choice as Chairlady of the 'mock' commission meeting among the fellow students.
Jane's PERSONAL BACKGROUND
Jane is a Florida registered voter, home owner and resident since 1976. She is a FLAGLER COUNTY AD VALOREM PROPERTY TAX PAYER for the PAST 16 YEARS. Jane is a Real Estate Broker since 1986 (now Jane Youd Realty, LLC), a member of Florida Realtors and National Association of Realtors and local Daytona Board. Jane and Mark purchased their current home in Flagler County 16 years ago.
Born and raised in NYC, graduated Washington Irving High school, attended University of Michigan Ann Arbor, Michigan and Brooklyn College in New York City. Jane lived abroad in Guadalajara, Mexico and Caracas, Venezuela where she learned to speak Spanish.
Jane's ACCOMPLISHMENTS AND INVOLVEMENTS IN FLAGLER COUNTY THE PAST 16 YEARS
One month after moving to Flagler County Jane approached the Flagler Commissioners Hutch King and Jim Darby and got their total cooperation in securing a $200,000 Beautification grant which was used to plant all the trees on the Flagler side of the Old Dixie Bridge as well as FDOT land to the west of the bridge all the way both north and south sides of Old Dixie Highway. She also lobbied successfully for FDOT to put guardrails and reflectors on the Bridge which had only small concrete barriers and no lighting at all. She then lobbied Volusia county to beautify 'their' side of the bridge with some trees. Jane also reminded County Officials about the yearly $5,000 small maintenance refund from FDOT.* A 'Welcome to Flagler County' Sign was never installed as in the original plans. Jane wants to fix that.
Jane stays on top of what the county is spending and doing with the local utility owned by Flagler County by speaking at most meetings when the utility issue is on the agenda and has succeeded in all such water/utility issues be under General Business and no longer on the Consent Agenda
Recently got together with a group of neighbors and convinced the commission to overturn their previous approval to allow medical marijuana dispensaries to be allowed with only a 50 foot buffer from more than 15 homes in the community. Two cities in Flagler County with proper zoning will allow dispensaries
Fought together with area residents in both Volusia and Flagler and helped organize Neighborhoods United to protest rezoning of precious land adjacent to single family homes as well as I full view of I-95 for 820 mobile homes, taxed as vehicles, parked on 202 acres in spite of being prohibited previously by ordinance This issue was just pulled by the applicant on April 2nd and who may reapply 'after election'.
Jane's GOALS FOR FLAGLER COUNTY: " WORKING TODAY FOR YOUR TOMORROW"
Work closely with the County Planning Department to overhaul many antiquated, unfriendly zoning codes and land uses which need to be more suited towards positive growth while keeping the health, welfare and safety of the public as the number 1 'must'. Insuring that only zoning or land use changes permitted are those which are necessary, consistent and compatible with surrounding residential home while also preserving our environment.
Become actively involved in our Economic Development policies and programs to entice American companies to make Flagler County their home base as well as striving to see Flagler County having the lowest unemployment rate in all of Florida.
No more Consent Agenda for any item or project costing $50,000 or more. Must be placed under General Business for open public discussion and individual vote.
All bids should be opened at commission meetings and not before as is done now. The commission is always free to table any final decision ( unless an emergency) so as to have time to make their individual decision and not rely solely on staff's opinion. Commissioners are elected and well paid, to represent us. However, they are often not given all the facts on many issues with enough advance time before they vote so they often depend upon hired staff for guidance. It should not be that way
Improve fiscal accountability and try to eliminate waste. Hire a specialized Grant Writer like the county used to have whose sole responsibility is to find and apply for every possible grant including FDOT road beautification grants to enhance our gateways and main roads.
Streamline and revamp the current Central Permitting Process to be smoother and more effective in addition to saving both staff's time as well as applicant's time.
A moratorium prohibiting future zoning which would allow more mobile home sites than currently exist in Flagler County due to the gross inequity and inconsistency in safety as well as unfair taxation compared to single family homes. That's because Mobile homes on rented land pay only a vehicle tax of no more than $100 a year-per mobile home- However, mobile homeowners and 'residents' are entitled to every one of the services the average homeowner pays over $2,000 a year for. Hurricane evacuation laws mandate mobile home dwellers must be evacuated prior to anyone else in case of severe storm warning or hurricane because mobile home or manufactured home, construction wind resistance requirements are lower than are single family homes state wide .The shelters however are paid for with ad valorem taxes which only the owner of the mobile home park pays . However they pay no more than 1/5 of what single family homeowners pay- which includes 1/5 of school taxes that we pay as well **Existing mobile homes and home sites would not be impacted by such a moratorium). Fair taxation and preserving property values as well as our health, welfare and safety, is Number 1 on Jane's list which include her trademark honesty and integrity.
Contact Information:
386-586-5263
Print Candidate Petition, fill out, and email to vote4Jane@aol.com, or call (386)586-5263 to schedule pick-up.
<![if !IE]><![endif]>
Note: The candidate's photograph and statements are supplied by the candidate and are neither endorsed nor verified by FlaglerLive.