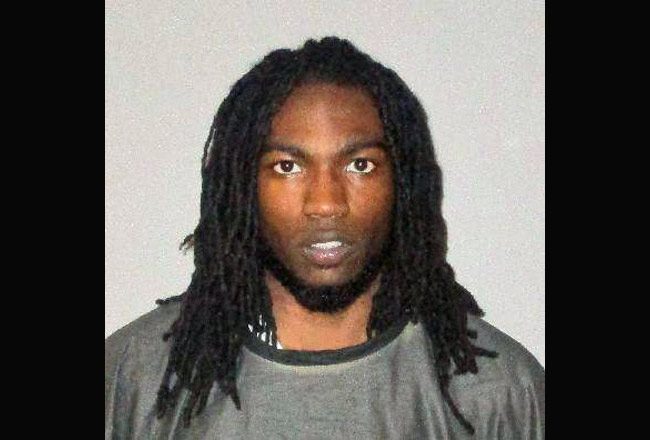 Last Updated: 3:21 p.m.
A toddler is at Wolfson Children's Hospital and his father is at the Flagler County jail, facing two counts of felony aggravated child abuse, after the child is believed to have been burned with scalding or boiling water and beaten with a switch.
Deviaun A. Toler, 26, of 32 Westfield Lane in Palm Coast, was arrested this morning. The alleged incidents are believed to have taken place a few weeks earlier at the W-Section house, which has been the scene of daylong police activity and investigation.
According to his arrest report, Toler allegedly bathed the child in a bathtub containing boiling water and used a washcloth doused in the same water, causing a large burn from the top of the child's shoulder down the entirety of the right arm, "which has caused permanent disfigurement and great bodily harm." The burns were sustained three to four weeks ago, and the child received no medical treatment at the time.
Toler is also charged for spanking the child with a belt at least three times and using a switch from a tree to discipline the child, causing scarring and open lacerations on the child's buttocks to the point of disfigurement.
Authorities were alerted to the child's injuries by DCF, whose case worker was herself contacted by Florida Hospital Flagler, where the child was taken by Toler, apparently early this morning. An incident report points to yet additional and severe injuries, including bruising to the chest, a fractured skull and brain swelling. That's what prompted deputies' response to the W-Section home this morning.
Toler is believed to share the W-Section house with his girlfriend, who is not a suspect at this time, according to the sheriff's office. The couple have another child in common. The Department of Children and Families is investigating the case and has taken custody of at least one of the children–the child in the hospital–and may take custody of the second child.
Aggravated child abuse is a first-degree felony exposing individuals to up to 30 years in prison on conviction.