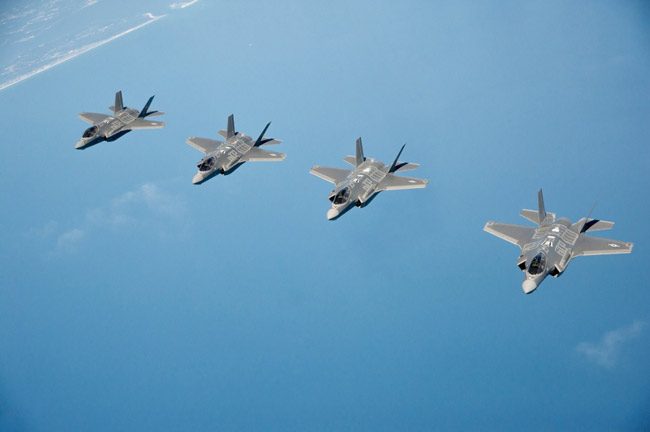 The Florida National Guard announced today that its 125th Fighter Wing in Jacksonville is one of the top five bases being considered by the U.S. Air Force to receive the F-35A Joint Strike Fighter Lightning II aircraft to replace its legacy F-15 Eagle in the near future.
Earlier this year, the 125th Fighter Wing was named as one of 18 installations nationwide being considered for basing the 5th generation, multi-role F-35. The Air Force made its announcement narrowing the field to five bases earlier today.
"This announcement highlights what we in Florida have always known–that our Florida Air National Guard has the finest facilities, airspace and – most importantly – Airmen in the world," said Maj. Gen. Michael Calhoun, the adjutant general of Florida. "We are honored that the Air Force recognizes that Jacksonville would be an excellent home for the F-35."
The general explained that the F-35 would allow the Florida National Guard to continue to perform its mission and protect the skies of the southeastern United States for the next 50 years.
"We have a long history in Jacksonville," Calhoun said, "and our community support there has always been unparalleled. We look forward to continuing our legacy of supporting the citizens of our state and the nation."
If selected, the 125th Fighter Wing could see the jets arrive in Jacksonville by 2022.
The F-35 is the most expensive fighter jet–and weapon system–ever built. By the time the program is fully operational with some 2,400 planes by the end of the 2030s, it will have cost in excess of $1 trillion. Just the helmets pilots must wear cost $400,000 each. The program, now seven years behind schedule, has been mired in cost overruns, delays and performance failures. Last year, an F-16 fighter outmaneuvered the F-35 in test flights.
The finding was part of a secret report by Air Force pilots testing the plane.