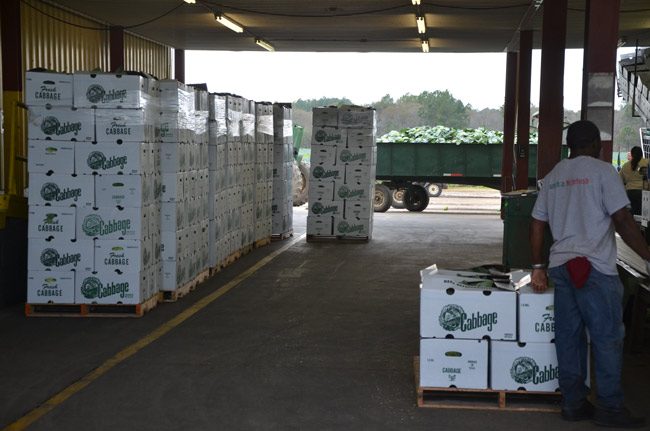 Hollar and Greene, the produce distributor in western Flagler County, was twice struck by burglars and thieves over the weekend, with Christmas trees stolen from the property on both occasions, according to Flagler County Sheriff's reports.
And not just any trees: the Christmas trees are sold to raise money for the Santa Run, a 32-year-old event that provides Christmas presents to children from needy families in the western part of the county, and that for the past three years has been organized by local firefighters.
The facility at 3258 County Road 305 in west Bunnell has long been managed by Duane Weeks Sr., the husband of the former elections supervisor, Kimberle Weeks. He reported the thefts to authorities both times.
The morning of Dec. 2, Weeks reported to a sheriff's deputy that when he'd arrived at work around 7 a.m. he discovered a warehouse garage door open, its padlock cut off, and about 30 Christmas trees stolen. The trees, about 6 feet tall, were valued at $27.50 each, for a total loss of $825. The trees had no identifying marks except for orange and yellow bands.
Two days later, Weeks again called deputies, this time after finding two large cooler doors at the front of the Holler and Greene building forcibly opened. Potatoes that had been in the cooler were strewn all over the grounds and loading dock area, and about seven more Christmas trees were stolen.
Weeks told deputies he'd left the coolers locked with padlocks. The loss of trees was estimated at $192, the loss of potatoes–a pallet's worth of white chips potatoes–was estimated at $1,000.