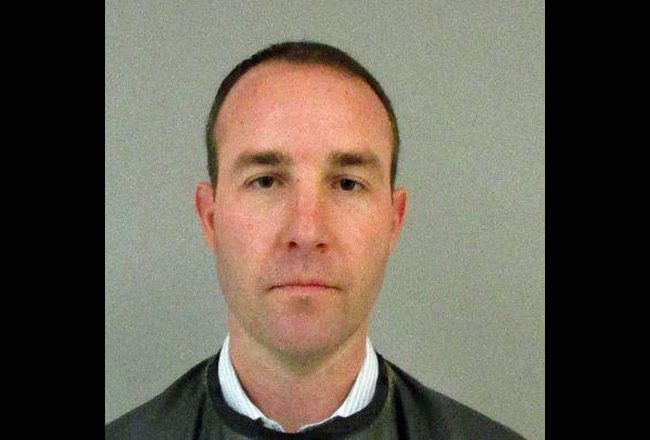 Sean Stern, the former local soccer coach accused of molesting two teens younger than 16 that he was supervising, turned himself in at the Flagler County Jail Thursday afternoon five weeks after his arrest by U.S. Marshals in Tacoma, Washington. (See the previous story here.)
Stern, 35, had been booked at the Pierce County jail in Washington on no bond at the time. But today the sheriff's office, in a statement, said Stern "was able to post bond and was released. While free on bond, he turned himself in yesterday on his own accord to deputies at the Flagler County Inmate Facility." His arrest warrant, signed by County Judge Melissa Moore-Stens in early October, called for a nationwide extradition and no bond.
He is being held at the Flagler jail on $500,000 bond. That bond amount was set after his first appearance before Moore-Stens at 9 a.m. today.
Stern worked for the now-defunct Professional Sports Pathways Academy in Palm Coast, at Embry-Riddle Aeronautical University and in other local soccer programs.
His arrest affidavit states that "Between January 2015 and April 2016," the time corresponding with his employment at the Palm Coast soccer academy, which had its headquarters in the old Palm Harbor shopping center at the time, "Stern did commit lewd and lascivious molestation as an authority figure of a school upon" two victims between the ages of 12 and 16, "by touching their penis and buttock underneath their clothing." The investigation revealed the alleged assaults occurred "on multiple occasions at multiple locations within Flagler County."
A booking sheet Stern signed on Dec. 1 lists his address as 1774 Avenue Southwest in Seattle. (The Flagler County jail erroneously listed the address as being in Palm Coast.)
Stern now faces two first-degree felony counts. If convicted on first-degree felonies, he faces up to 30 years in prison. He has a no-contact order in effect regarding the victims "or any minor children," which includes communications of any kind, phone and text included.
The Sheriff's Office urges anyone whose male child participated in soccer programs with Stern to talk to their children and find out whether they have been victimized or who may have vital information about Stern. All information about Stern should be provided to sheriff's Detective Jorge Fuentes at (386) 586-4890. Detectives are also seeking any information on Stern that the public may have. Callers can remain anonymous by contacting Crime Stoppers of Northeast Florida at (888) 277-8477 (TIPS).