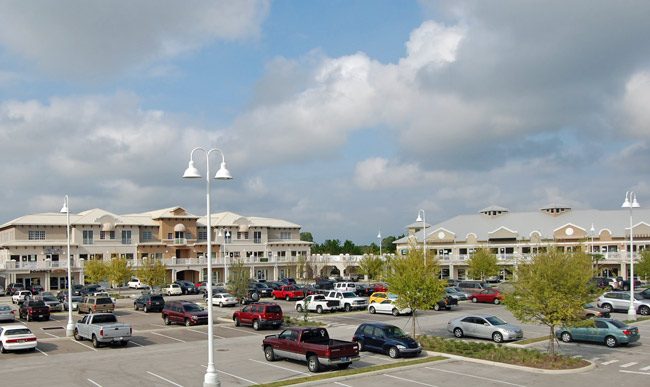 John C. Bills Properties, The owner of City Marketplace in Palm Coast, announced the signing of several new leases over the past four months, with new calls inquiring about space to rent coming in daily, a company release announced. Existing tenants are also renewing their leases.
New tenants include Art Among the Flowers, Arthur Murray Dance Studio, Little Shop of Music, and Mario's Bakery and Coffee Shop, along with a soon-to-open barber shop, a nutrition store, and a recruiter for the manufacturing industry.
These new tenants will join the current tenants at City Marketplace, including Better Buy Realty, Cut Up and Sew, Dominic's Deli, Cue Note Billiards, Carmella's Pizza, Marcus Taylor Salon, Palm Coast Hearing, Kumon Center for Learning, City Repertory Theatre, Flagler County Art League, Spa Floridian, Faunce Orthodontics, the Flagler County Sheriff's Palm Coast auxiliary office, Allstate Insurance, and Mia Bella Dance Academy.
Palm Beach Gardens-based John C. Bills Properties bought City Marketplace for $2.9 million some two years ago, pulling the property out of foreclosure. But last year City Marketplace lost its biggest tenant when Palm Coast government offices moved into their own city hall in Town Center. Palm Coast had occupied 20,000 square feet on two separate floors. That space is still vacant, the company said, but the continuing leasing has helped bring occupancy to 32 percent overall for the 97 units that John C. Bills owns. (Another 15 units are owned separately.)