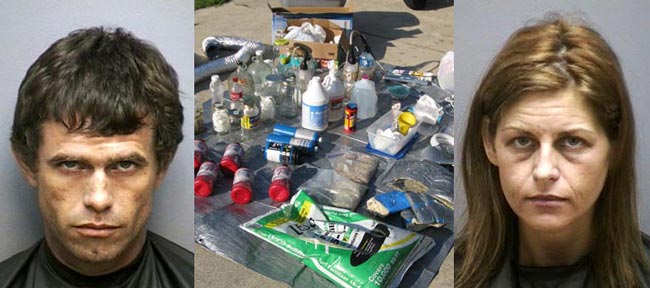 The receiver portion of the baby monitor was in the garage. So was the material necessary to cook methamphetamine. The garage was where, from all appearances, Thomas Berry and Cynthia Kook allegedly manufactured the drug while their 1-year-old baby napped elsewhere in the couple's house on Fanshawe Lane in Palm Coast.
The Department of Children and Families had received an anonymous complaint that Berry and Kook were involved in drug activities with a baby in the house. The afternoon of April 4, a Sunday, a DCF investigator accompanied by Flagler County Sheriff's Office deputies knocked on the door at 14 Fanshaw La., off of Old Kings Road (north of Palm Coast Parkway). The couple, according to a Sheriff's Office account, let them in.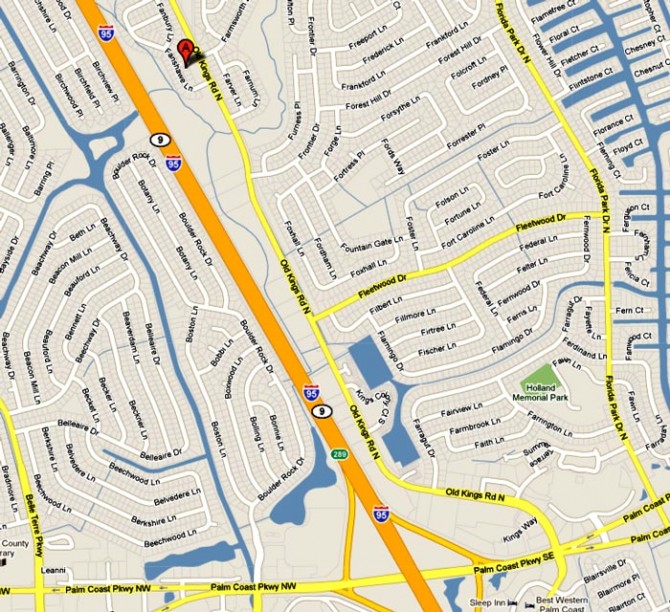 Kook showed investigators around the house but didn't take them to the garage. The DCF investigator asked for a look there. Berry would not comply until deputies, who did not have a search warrant at the time, told Berry that the whole house would have to be inspected. Berry then complied with an inspection of the garage, where deputies found the material for meth manufacturing: butane torches, glass tubing, coffee filters and other chemicals. Berry said he used the materials to fix computers.
Narcotics investigators subsequently confirmed that substance found in the home tested positive for methamphetamine. The Department of Children and Families took custody of Kook's child, who was in the house at the time.
Berry, 37, and Kook, 34, were both charged with manufacturing methamphetamine, unlawful possession of methamphetamine, unlawful possession of a controlled substance, possession of drug paraphernalia and child neglect. They're being held at the Flagler County Jail on $51,000 bond.
Kook bought the 1,200-sq.ft-house in June 2004 on Fanshawe Lane for $104,400 and paid her taxes on time every year since, including a $1,114.43 payment on Nov. 25, 2009. But Citi Mortgage Inc., which holds Kook's mortgage, filed a motion for default on Jan. 21. Kook's only other run-in with legal issues was a fine in 2000 for driving on an expired registration.