Romney's Foreign Policy Vacuums
FlaglerLive | October 8, 2012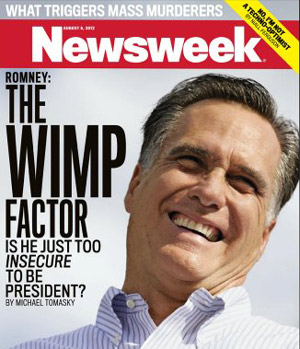 Give Obama this much: he had good reason, standing on that stage at the University of Denver last week, to feel contempt for Mitt Romney and wonder what on earth he was doing, sharing the stage with an intellectual vacuum cleaner. Today's foreign policy address by Romney, to the Virginia Military Institute, was better suited for the Hoover Historical Center in Canton, Ohio. He spoke for about half an hour. He said absolutely nothing of substance. He did the expected, saying "hope isn't a strategy," blaming Obama for not standing by Israel (well, aside from sending Israel $10 billion in free military hardware, at our expense), blaming Obama for doing nothing about the 30,000 Syrians massacred by Assad;'s regime, blaming Obama for letting Iran march toward a nuclear weapon, blaming Obama for losing the peace (what peace?) in Iraq.
OK. He had to to that. It's what good speeches are made of: diagnose the problem, then tell us how you'd do things differently.
But he didn't.
Here's what he said, for example, on Iran: "I will put the leaders of Iran on notice that the United States and our friends and allies will prevent them from acquiring nuclear weapons capability." Really? You promise? Better yet: "I will reaffirm our historic ties to Israel and our abiding commitment to its securityy—the world must never see any daylight between our two nations." Good. I was really getting tired of Obama lumping Israel with North Korea and Iran in Axis of Evil Redux. And the last thing our dark-age relationship with Israel needs is daylight. "I will deepen our critical cooperation with our partners in the Gulf." Funny, he didn't mention any names. Let's do that: Saudi Arabia, the United Arab Emirates, Kuwait, Bahrain and a few other backward, anti-democratic, authoritarian and illegitimate regimes that think nothing of murdering their own citizens to keep their version of peace, and whom we, going back decades, have called "partners." In that regard, there is no daylight between Romney and Obama.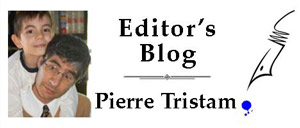 I was really curious about what he was proposing for Syria. "I will work with our partners to identify and organize those members of the opposition who share our values and ensure they obtain the arms they need to defeat Assad's tanks, helicopters, and fighter jets." That's it? That's it. Also, this: " I will recommit America to the goal of a democratic, prosperous Palestinian state living side by side in peace and security with the Jewish state of Israel." That's anice change from his famous address that included his slur about the 47 percent, when he trashed the two-state solution: " "I look at the Palestinians not wanting to see peace anyway, for political purposes, committed to the destruction and elimination of Israel, and these thorny issues, and I say there's just no way. [...] "[S]o what you do is, you say, you move things along the best way you can. You hope for some degree of stability, but you recognize that this is going to remain an unsolved problem…and we kick the ball down the field and hope that ultimately, somehow, something will happen and resolve it." No Romney speech is complete without a few barrels of flipflops.
And gross, outright errors. "The President has not signed one new free trade agreement in the past four years," Romney said. Someone should be editing his speeches. Here, for example, is how one of a few thousand stories headlined it last October: OBAMA SIGNS FREE TRADE AGREEMENTS." Notice the s in agreements. A little detail for the guy who is reportedly not even reading the briefing papers his foreign policy team is writing for him: "President Obama has signed into law the long-awaited free trade agreements with South Korea, Panama and Colombia, as well as the latest trade adjustment assistance for workers.
He also repeated a lie he's made his own: "The size of our Navy is at levels not seen since 1916." He's already been slapped with a pants-on-fire rating from Politifacts for that one. But he keeps repeating it: not just a liar, but a malicious one, too. He relies on a Heritage fear sheet about "The State of the U.S. Military" from 2010, which says, on page 17, that "The U.S. Navy's fleet today contains the smallest number of ships since 1916. The total number of active ships in the Navy declined from 592 to 283 between 1989 and 2009." Heritage does that with a straight face. It is literally comparing this:
To this: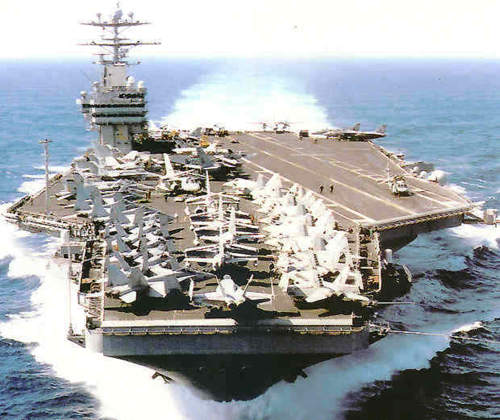 That's the sort of math we have to contend with from Romney. Not to take a sledgehammer to it, but considering the very large number of people who still take Romney seriously, it's worth restating explicitly, as Politifacts did: "Counting the number of ships or aircraft is not a good measurement of defense strength because their capabilities have increased dramatically in recent decades. Romney's comparison 'doesn't pass 'the giggle test,' ' said William W. Stueck, a historian at the University of Georgia. Consider what types of naval ships were used in 1916 and 2011. The types of ships active in both years, such as cruisers and destroyers, are outfitted today with far more advanced technology than what was available during World War I. More importantly, the U.S. Navy has 11 aircraft carriers (plus the jets to launch from them), 31 amphibious ships, 14 submarines capable of launching nuclear ballistic missiles and four specialized submarines for launching Cruise missiles — all categories of vessels that didn't exist in 1916."

Please support FlaglerLive. Go to our Contributions/Donations Page.