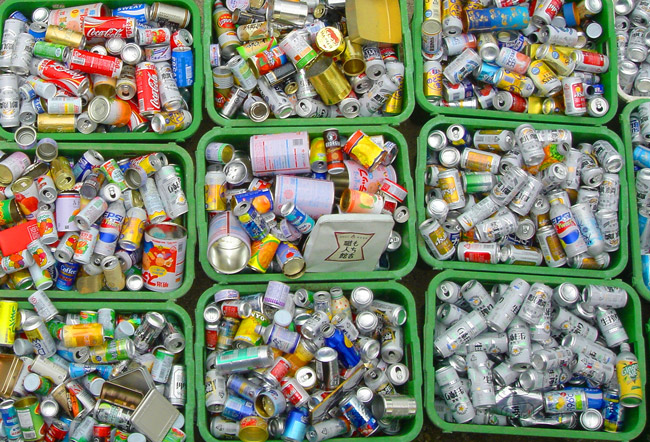 Palm Coast's proposed new 5-year contract with Waste Pro for garbage, yard waste, recycling and hazardous waste collection drew only one faint objection Tuesday morning when the city council opened the floor to public comment on the $38 million deal. If the council approves the contract when it's finalized in early February, residents will see a roughly $1.20 decline in their monthly bills, to less than $19 a month, assuming the price of fuel doesn't increase much.
Residents currently pay $20.32 a month, including a 50 cents fuel surcharge. Waste Pro won the bidding on base price for the new contract when its bid came in at $18.47, lowest of four bidders. That price includes fuel. Advanced Disposal Services of Jacksonville came in second at $20.45.
Council members want a few requirements added to the contract: having Waste Pro convert to compressed natural gas vehicles, which would somehow deduct 70 cents from the base price, but also require the construction of a compressed natural gas fueling facility, which would add 55 cents to the contract, for a net saving of 15 cents. Council members also wanted a curbside hazardous waste pick-up option. They had two choices on that one: either let Waste Pro charge a flat fee of $60 per pick-up, or have a 30 cents monthly charge applied to all residents, who could then dispose of their hazardous waste at any time without incurring the $60 charge. Council members went for the 30-cent universal monthly charge.
Total monthly cost per resident: $18.62, a $1.70 monthly saving, or $20.40 less for the year.
Fuel costs could still change that. The $18.62 is based on the current cost of fuel, as set quarterly by the U.S. Department of Energy. Should fuel prices go up 5 percent or down 5 percent, there would be no change in the garbage pick-up price. Should fuel costs fluctuate by more than 5 percent either way, in any given quarter, then Waste Pro gets to add a surcharge (or deduct a charge, if prices fall). Should Waste Pro go with natural gas, the city is requiring Waste Pro to negotiate with its natural gas supplier one price for the duration of the five-year contract, eliminating fluctuations in fuel prices.
Council members didn't go for a waste-to-energy option, which would have converted Palm Coast's garbage into energy. That would have added $2.75 a month to residents' bills. Nor did council members go for a once-a-week pick-up schedule, which would have deducted $1.25. So pick-ups will remain twice a week for common garbage, with a once-a-week pick up of recycling, though residents will no longer have to separate their recycling bins between plastics, metals and paper; and there will still be once a week yard waste pick-up.
For all the controversy the garbage-contract issue kicked up when the city administration first attempted to renew it with Waste Pro without going through the bidding process, hardly anyone objected to the proposed agreement once the council opened the floor for comments Tuesday morning. Joe Cunnane the perennial candidate for one political office or another, had the only real objection: he didn't want the 30-cent charge levied on all residents for hazardous waste. "We have people in this town that they will not ever use this service," he said, adding that residents should be discouraged from changing their own motor oil, for example, and doing other jobs on their property that may result in generating hazardous waste.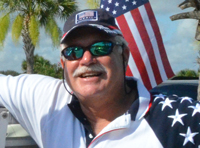 That drew a sharp objection from council member Frank Meeker. "If there's anybody on this council that doesn't like to see government further intrude beyond his driveway, I'm probably one of them," Meeker said. "And for the government to step forward and tell me that I can't change the oil on my mower, on my leaf-blower, that I can't properly handle 12-volt batteries, that I can't handle used oil, that I can't handle latex paints or oil-based paints, I think this is an invasion of my personal private property rights and I'm not in favor. What I am in favor of is good stewardship of those materials, and if it was so easy to do right now then I wouldn't have so much of this stuff discarded behind homes as I do currently. So therefore in order to make it easier to dispose of it, I think it's worth the 30 cents a month, which totals to $3.60 a year, which is far less than the cost of a Big Mac at McDonald's right now, to make sure that I can take Ni-Cad batteries and cell phone batteries and battery-back-up batteries and the oil-based paints, and if I decide to pull the coolant out of a lawnmower or something—whatever. There is a large stream of hazardous waste that's not being addressed now and needs to be addressed. I think it's an extremely cheap and efficient way to do it."
Charlie Ericksen, last year's candidate for the mayorship, asked if the city took in revenue from the waste contract. It does: 10 percent of the value of the contract, which, of course, is also part of the fee charged residents, and which nets the city about $500,000 a year—a form of taxation that masks the true total of residents' total taxes.
Another resident wanted the city to change its ordinance and allow people rifle through garbage once it's set out. "We used to make a living at this," the resident said. City Manager Jim Landon said that's not likely to happen for two reasons: people don't like their garbage being rifled through, and it could create a mess, which would not be Waste Pro's responsibility to clean up.
Palm Coast's ordinance may be at odds with a 1988 U.S. Supreme Court ruling that allows police to search people's and businesses' garbage without a warrant. People have no "subjective expectation of privacy" in their garbage "that society accepts as objectively reasonable," the court ruled. "It is common knowledge that plastic garbage bags left on or at the side of a public street are readily accessible to animals, children, scavengers, snoops and other members of the public." (The ruling drew a strong dissent from only two of the eight justices taking part in the decision: "Scrutiny of another's trash is contrary to commonly accepted notions of civilized behavior," the dissenters wrote.)
The council did not vote on the contract. "First Tuesday in February we anticipate bringing this back to you for final action," Landon said.
Palm Coast Mayor Jon Netts was not at the meeting. He's on vacation. The meeting was chaired by vice-mayor Bill Lewis, who needed coaching on several occasions from Landon to abide by the meeting's formalities.