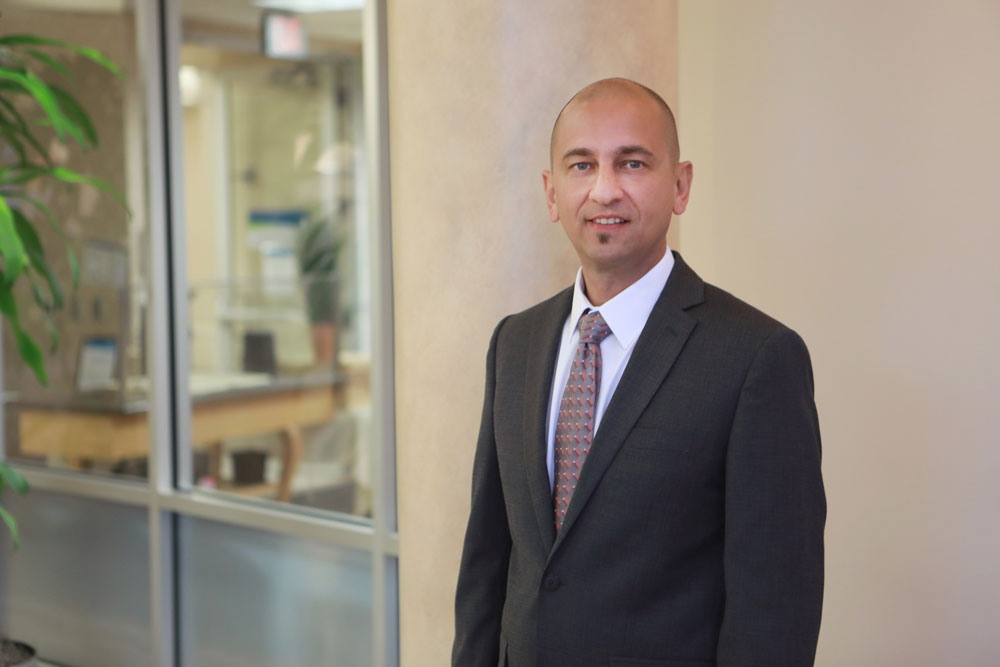 AdventHealth today named Wally De Aquino president and CEO for AdventHealth Palm Coast Parkway. The 100-bed, four-story hospital on Palm Coast Parkway set to open in August, alongside a new medical office building. It will be a 158,000-square foot, $167 million facility.
De Aquino led the planning and construction of AdventHealth Palm Coast Parkway in his role as chief operating officer at AdventHealth Palm Coast, a role he's held many years.




He'll assume leadership on May 7, 2023. He will continue to report to Denyse Bales-Chubb, president/CEO for AdventHealth Palm Coast and the Flagler/St. Johns market.
"Wally is well known and respected among our leaders, team members and local community members in Palm Coast," said Bales-Chubb. "I'm pleased to see him step into this leadership role for a facility he has been instrumental in building for the residents of Flagler County."
De Aquino was the local hospital's most public face during the Covid pandemic, frequently appearing with Bob Snyder, the Flagler County Health Department chief, and Dr. Stephen Bickel, the department's medical director, on WNZF's weekly Friday Covid update.
De Aquino in that role provided candid, lucid insights into the pandemic's handling at the hospital. He also used to take part in the former chamber of commerce's Common Ground breakfasts before the pandemic, providing a human angle to the hospital's operations in an accessible, conversational style.




"We are thrilled that Wally was promoted," Snyder said. "Wally has been an excellent community partner representing the hospital whether during Covid times or as a Flagler Cares board member." Flagler Cares was founded in part with the hospital's support several years ago as a countywide partnership of health and social service agencies, and as a coordinating non-profit.
"We were very excited to learn that Wally was appointed as CEO," Carrie Baird, Flagler Cares' CEO, said. "He is incredibly involved in Flagler Cares and has been supportive of our efforts to bring new services and programs to Flagler County–especially the new initiatives focused on mental health and substance use disorder. Wally understands how important hospital involvement is in community-led projects and has rallied the entire AdventHealth team any time we have asked for their involvement. Wally is very down to earth and approachable and is personally and professionally dedicated to the health of Flagler County residents."
De Aquino's other accomplishments include establishing a partnership with the Flagler County School District with a focus on sports, career opportunities and mental health, as well as building the first simulation lab in the Central Florida Division – North Region, which serves current team members and students from the University of North Florida and Jacksonville University. Both universities have a presence in Palm Coast's Town Center.
"AdventHealth is committed to expanding our reach in order to care for patients and consumers closer to home," said Audrey Gregory, PhD, president/CEO for the Central Florida Division – North Region of AdventHealth. "Under the leadership of Wally, AdventHealth Palm Coast Parkway will become another access point for healing and wholeness in this market."




De Aquino began his career with AdventHealth in 2009 as a business development manager at AdventHealth Palm Coast. He has served in various operational and financial roles throughout his career, including as senior director of operations in the Central Florida Division – South Region, where he provided leadership of several outpatient services.
AdventHealth takes its name from its affiliation with the Seventh-day Adventist Church.
"I'm grateful for the opportunities God has given me to serve our mission of Extending the Healing Ministry of Christ, and for the many colleagues and mentors who have contributed to my growth in this organization," De Aquino said in a release the company issued this morning. "I look forward to partnering with a talented group of team members and physicians to provide high-quality, whole-person care to the north Flagler community."
De Aquino received an MBA in health care administration from Regis University and a bachelor's degree in finance from the University of Massachusetts. Aside from his service on Flagler Cares, he is a volunteer at his local church. He has been a resident of Flagler County since 2005. He enjoys spending time with his wife and kids and playing multiple sports.