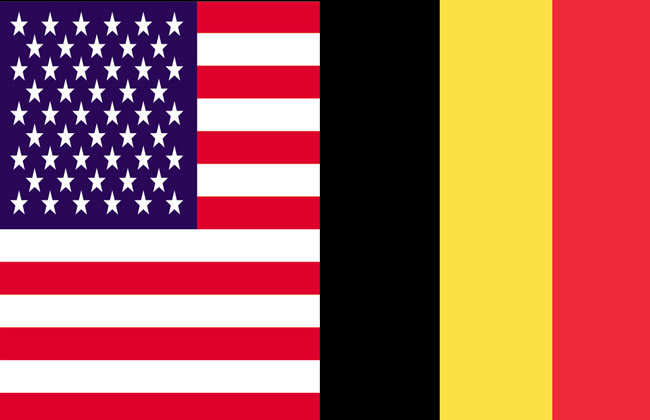 Arena Fonte Nova, Salvador, 4 p.m., ESPN
[Live-blogging is below the preview.]
Last Saturday marked the 100th anniversary of the beginning of World War I. But June 28 was the day of the assassination of Austria's Archduke Ferdinand in Sarajevo, a sinister man whose ironic end as a hunted prey–he was himself a mad hunter who killed more game for sport than there were inhabitants in most of his empire's towns–warranted a funeral but not a conflagration that remade the world for the next hundred years. But history is made of pretexts, not reason.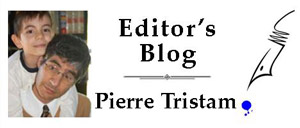 The real start of World War I took place at dawn on Aug. 4, when German troops, not long after taking Luxembourg's Three Virgins (Les trois vierges: faith, hope and charity) in one of the war's typically crude ironies, crossed into Belgium 70 miles east of Brussels on their way to Lieges as farmers looked up from their fields and the Uhlans, as the Belgians referred to the Huns, sang "Deutschland über Alles," "Die Wacht am Rhein," and "Heil dir im Siegeskranz"–Germany's equivalent of our own warmongering, bombastic "Battle Cry of Freedom." Germany's Kaiser William did not expect the Belgians to put up a fight. Belgium was ostensibly neutral. Violating its neutrality would immediatly bring England and France into the war, but the Kaiser thought he'd have free rein and a direct shot to Paris by invading through Belgium. He had an army of 1.6 million. The Belgians could barely field 150,000.
World Cup 2014
---
Goals So far: 150

Matches: 55

Average: 2.78 (2010: 2.27)
Brazil 1, Chile 1 (Brazil on PKs) | USA 0, Germany 1: Small Loss for a Big Win | USA 2, Portugal 2 | USA 2, Ghana 1 | France 3, Honduras 0 | England 1, Italy 2 | Costa Rica 3, Uruguay 1 | Colombia 3, Greece 0 | Chile 3, Australia 1 | Spain 1, Netherlands 5 | Mexico 1, Cameroon 0| Brazil 3, Croatia 1

But the Belgians had King Albert, a man every bit as noble as his predecessor, the genocidal Leopold, was a blight. The Kaiser had sent Albert an unveiled warning to stand down or be wiped out. "What does he take me for?" was Albert's answer. And on Aug. 2, with the king presiding over his council of state in late evening, he gave his answer to the Germans: "Our answer must be 'No,' whatever the consequences. Our duty is to defend our territorial integrity. In this we must not fail."
And Belgium was wiped out, suffering disproportionately to its small territory and population over the next four years, but somehow surviving.
All this to say that it is never a good idea to underestimate the Belgians. Not in war. Not in beers. Certainly not in football. The Belgians have the best football team they've assembled in what may be their history. It is a dark horse of this tournament. It is not incapable of making it to the final. It is certainly capable, and expected, to beat the Americans today. An opposite result would be equivalent to the Americans pulling off an upset over any of the European or Latin American powers.
Let's be frank. The American run at the group stage was inspiring, but it was by no means a smashing success. Defeating Ghana had all the elements of a dramatic rise that was also undermined by the very real fact that the Ghanians dominated the match almost start to finish, the more so after American striker Jozy Altiodore was injured and forced to sit out the rest of the group matches. But Altidore will be back today. The rest of the American attackers have not lived up to expectations, and the defense has been porous. Their best match was against Portugal, which ended in a 20-2 draw, but Portugal is not a great power. It is a team of one–Cristiano Ronaldo–surrounded by 10 supporting cast members. The match against Germany was disappointing. And uninspiring. Tournament statistics show that the Americans put together all of 72 attacks in three games, making them the worst team in the tournament but one in that regard. That's not how they'll beat Belgium, even though the Belgians haven't lived up to their potential.
Lucky break for the US: Belgium will play without midfielder Steven Defour, who's been banned for a match because of a brutal challenge in Belgium's match against South Korea. Vincent Kompany, who captains Manchester City, may be injured. Defender Anthony Vanden Borre is out. Belgian star Romelu Lukaku, who plays for Chelsea, may not even start because he's been a non-issue in three previous games, and his substitute Divock Origi did the damage against Russia. Still, that leaves a line-up of brilliant Belgians, almost all of whom play in the English Premier League (Eden Hazard: Chelsea, goalkeeper Simon Mignolet: Liverpool, defender Thomas Vermaelin: Arsenal, defender Jan Vertonghen, Tottenham, strikers Kevin Mirallas: Everton, Christian Benteke: Aston Villa, and of course midfielder Marouane Fellaini: Manchester United).
If the Americans play the match of their life, they can beat an under-par Belgian side and make it to the quarterfinals, where they'll face Argentina (who beat Switzerland three minutes from the end of extra time today, 1-0, on an Angel di Maria goal). But it'll have to be a memorable performance worthy of the fan support they've been getting. Get this: for all the myths about football not having caught on in the United States, more tickets were sold to American fans traveling to Brazil for the matches–200,000!–than to any other nation's fans except Brazil. And some 25 million people watched the US-Portugal match in the United States. "That's more than what the NBA finals or the baseball World Series averaged," CNN tells us.
The sport caught on long ago in the United States. Certain fans of other sports just haven't noticed, for the same reason that those same fans react to football with nativist scorn. They remind me of die-hard white Evangelicals not realizing that the days of majority-white America will be over in a little more than a generation, when whites will merely be the nation's largest minority. By then it's just as likely that football fans will outnumber the NBAs and the NFL's, combined. Certain things are inevitable. An American win today could accelerate the trend.
Unless Belgium reminds the Americans of the memory of Flanders Field. Minus, presumably, the blood. This we know: there will be goals.

The match, live-blogged:
121′: It's been great fun. It was a great match. It's too bad Tim Howard's men had to be at the losing end. Look to 2018 in Russia. Just as in 2010.
118′: If the US had played in the first two halves the way they've played since the second Belgian goal, they'd have had their way. But they came alive too late, and their chances are running out.
113′: AGAIN a wonderful follow up from a free-kick that should have resulted in a goal for the US, but Howard isn't the only magician on the field.
111′: The Belgians are wasting time now, trying to break what has been an incredible run of American momentum, creating out of nowhere the impression that they can make this happen.
109′: And Dempsey almost equalized!
GOAL USA GOAL USA GOAL USA THE SUB JULIAN GREEN! 2-1!
104′: "Je t'aime papa!" cried Lukaku into the camera, kissing the lens. Lukaku, the great Lukaku, Everton's and Chelsea's Lukaku, substituted in, has just scored the end of the line for the US, giving Belgium a 2-0 lead with a wonderful shot. Watch:
93′: Goal Belgium. It was bound to be. Three minutes into overtime, De Bruyne, the redheaded stranger who'd been looking for his goal all game, finally got it. He stole a ball from a defender's miscue, rolled it around the defense, shot at an impossible angle, and finally beat Howard:
OVERTIME
93′: And yes, in the 93rd minute, the Americans had a gift handed to them on a Belgian chocolate platter, and they squandered it before a virtually open goal.
91′: Hand it to the Americans: no team in any match in this tournament has withstood that sustained an assault and managed to keep a clean sheet after 90 minutes. Make that 92. But there is one left in regulation. And all things happen in that last minute.
88′: It's now tit for tat, one attack at one end, another at the other. It's a wide open game.
87′: But can the Americans bring the ball out of their half more convincingly than to pay the Belgian defense a social call? Apparently not: they win a corner, only to squander it in a poor kick to nether lands.
85′: You can forget about the last 85 minutes. If the half ends with a draw, it's a new game entirely, and the only difference will be nerves, but the Belgians are making Tim Howard pay (yet another save in the 85th minute, his 11th or 12th of the game), and they want this match over before overtime. The resilience of their attacks has been something else.
78′: A terrible ankle-twist for the US' Gonzales, who is ushered off the field but seems to be running OK. Not a good time to be down a man. And the astounding Tim Howard does it again, saving what should have been Belgium's seventh goal.
76′: Great signs of life from the Americans, who've managed a string of attacks but were just replied with another close call had it not been for Tim Howard's boot.
70′: A brief, thankful lull in the action as we hit the 70 minute mark but only for the Belgians to resume their onslaught on the overworked Howard, who makes yet another lunging save: how long can the Americans hold out? This is beginning to resemble the Brazil-Chile match of a few days ago, though the Chileans put on a more convincing performance than their American cousins have done here. Where is Altidore?
65′: They just flashed a telling graphic: Tim Howard, who's made seven saves tonight, has had to make the most saves of any goalie in the World Cup. American defenses haven't been so porous since George W. Bush was reading "My Pet Goat."
61′: We've gone to Belgian control in the first half to Belgian dominance in the second. But miracles have happened in this World Cup.
59′: Belgians smell blood, their attacks are relentless, the Americans are rattled, Howard sees the ball hitting the crossbar, hitting his leg, hitting his box way too much, while the Belgian keeper has been able to have tea and crumpets so far this half–until one break-away American attack that, once again, fizzled to nothing, the ball gently ending up cradled in the sleepy Belgian keeper's arms.
55′: A perfect Belgian cross from the left wing into the American box, two onrushing Belgians at the seven-yard line, one swings and misses, another swings and misses, and another Belgian opportunity for a lead evaporates. A minute later, a Belgian header hits the crossbar.
50′: Not much relief for the Americans after the half as Belgium continue their repeated advances and American attempts fizzle before reaching goal. The pattern is unchanged, which means this favors the Belgians by a wide margin.
HALFTIME
All in all, not quite an even game: the American attacks have been less organized and less accurate than Belgium's, managing shots but not on goal. Belgium's strikers seem less rattled by the occasion, coming at the Americans with more machine-like precision and relentlessness. Keeping them scoreless counts for a lot, but the Americans are going to have to find a way to break down the so-far unimpressed (and impressive) Belgium defenses, while relying less on miraculous saves by Beasley or Howard. It's Belgium's game to lose. The pressure builds on an American side that will get progressively more nervous in the second half, absent a goal, though even then, as the US found out from that last-second stunner from Portugal (equalizing the game), it's never over until the passports are stamped.
46′: Tim Howard forced to make another brilliant save, and face another corner.
40′: "Americans. Like if you'd heard of Belgium before today."–Ricky Gervais on his Facebook page. American attacks are quick, improvised, reliant on Belgian errors. Belgian attacks are slow to build, deliberate, wily, but so far neither side has managed to make the other pay. It's great, attacking football either way. Can't ask for better. Except for An American goal. Or four. The only surprise in this game is to have gone this long without a score.
35′: Can't say the Americans haven't been trying, with sustained attempts around, and now in, the box, but the Belgian ability to foil every attack is deflating.
31′: The goals are coming. It's a matter of minutes, not halves. Fabien Johnson is being carted off the field. Bad news for the US. Yedlin is being substituted in. Yedlin?
27′: Momentum has shifted since that Belgian attack, it's been all Belgium for four minutes and would have been 1-0 Belgium had it not been for a perfectly timed save by… Beasley, not Howard.
23′: Four strong minutes of American momentum, two attacks, two great shots on goal, ended by a Belgian counter-strike that skirted Tim Howard's far goal post. Thrilling stuff from both sides.
18′: The US's Cameron just got a yellow, but it doesn't really matter: after this round all cards are wiped out–unless of course he gets another yellow in the match, which would earn him an ejection.
14′: In previous games this stadium has averaged 5 goals per. We should see some, but there's an inexplicable delay on the field for 90 seconds now.
12′: Very nice touch on the Belgian jerseys: the joint Belgian and US flags stitched together. No such comity on American jerseys. But the Belgians are leaving all comity behind as they manage yet another penetration in the American box, yet another corner, forcing the clearance. A relatively even game so far. Belgium's star striker Origi was down for a minute. The crowd here wants more fervid action.
7′: No, not quite the slow American start we've been used to, after those two Belgian attacks we're seeing good signs of life from the US but also too many turnovers well inside the Belgian half, and not enough invention around the Belgian box. The US pressure is building on the Belgian defense.
1′: Before we have time to catch our breath from the anthem, the Belgians unleash an attack and a shot on Tim Howard, who saves it with his right foot. Less than 60 seconds later, yet another Belgian offensive down the middle, and another Belgian corner. They've come out meaning business. Another slow start by the Americans?
K Minus1′: They're chanting here, "I Believe That We Will Win, I Believe That We Will Win," and "USA! USA!"
K minus 30: At Houligan's, where every booth and table is already taken, with our good friend Jack Howell at one table, our good councilman Jason DeLorenzo at another, and the Americans, taking the field, getting a respectful, tentative round of applause from the not-yet-inebriated-enough crowd. I've never seen this place so blessedly NFL-free. County Commissioner Frank Meeker just walked in. He's the genuine football fan, dresses the part too.

Le soldat belge (Chanson du Roi Albert)