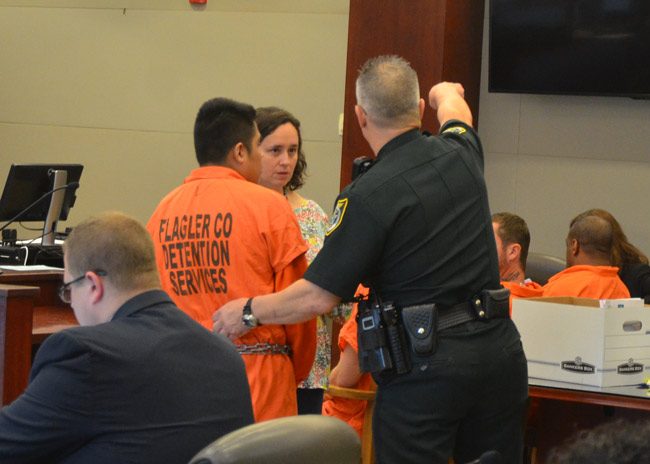 Palm Coast resident Filipino Francisco Justo was standing in front of Circuit Court Judge Dennis Craig with his attorney, Bill Bookhammer, ready to plead no contest to an assault charge in exchange of serving 180 days at the local jail. He'd already served 114 days.
But after the defense and the prosecution laid out the agreed plea to the judge Tuesday morning, the deal fell apart once Craig began addressing Francisco directly, through an interpreter, and it was revealed to Francisco that he would be deported if he was found guilty. So while both prosecution and defense appeared eager to resolve the case, it will now resume its trajectory toward trial, incurring further costs, including additional costs of incarceration, and may yet add still more costs depending on the outcome of the case, underscoring how the potential for deportation increases rather than decreases burdens on the judicial and penal systems.
Francisco is from southern Mexico, but Spanish is his second language. He speaks Chatino, a dialect spoken by fewer than 50,000 people, for which an interpreter was not available. When the judge asked him how well he understood the proceedings, Francisco said: "I understood some."
"So you don't understand everything?" the judge said.
"In our state where we are from, we speak just a dialect," Francisco said.
"Tell him I need to be sure that he understands what you're telling him," Craig said. "When he says some, that's not good enough. I need him to understand it all."
"Yes I did understand, but for me to be able to speak it back, not as much," Francisco said through his interpreter.
That seemed to end the confusion at that point, but not entirely. There'd also been confusion as to what the court could and could not do regarding his status as a non-citizen.
"Is he a U.S. citizen?" Craig had asked his attorney.
"I don't believe the court can ask him that and I'm not required to answer it," Bookhammer said.
"I want to be clear that he understand that if he is not a U.S. citizen it could subject him to deportation in these proceedings.," Craig said.
"Your honor I would ask that the court rephrases that this plea will subject him" to deportation, Assistant State Prosecutor Mark Lewis said. "It's my understanding that he's not a U.S. citizen, that there's already a hold on him." Immigration and Customs Enforcement, the federal agency, places "holds" on individuals it deems deportable.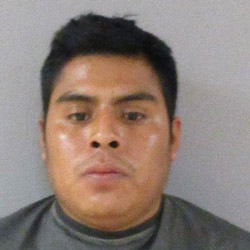 Bookhammer then said he'd have to discuss with Francisco the consequences of potential deportation. But Bookhammer said Francisco had accepted the negotiated deal, with an guilty plea, in exchange for 180 days in jail, having already served 114 days in jail. The state offered probation in addition to the sentence, but the defense asked for the straight 180 days.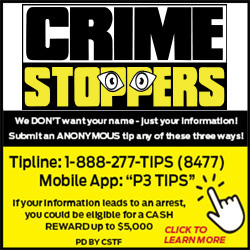 The judge asked the state if it agreed with the plea. It did. But once Craig laid out the consequences to Francisco, Francisco went on a long tirade about the incident, pleading innocence, and saying what he'd told cops last October when they'd come to his P-Section home in response to a complaint called into 911 by his roommate: that Francisco hadn't done any of the things his roommate had alleged. Craig listened, a patient smile on his face, then said: "Tell Mr. Francisco I don't take pleas when you say you didn't do it."
The incident took place on Oct. 23 at 82 Port Royal Drive in Palm Coast. Francisco, 24, lived with two other men at that address. That early morning he'd returned home with one of his roommates, Onesimo Francisco, but according to the third roommate the two Franciscos were being loud. Their roommate asked them to be quiet or else he'd call police.
When he did so, Francisco got agitated, according to his arrest report. According to the roommate, Francisco "barged in his bedroom," put his head in a headlock, constricted his airways, and allegedly held a large kitchen knife in his other hand, claiming to be a "sicario," or hitman, back in Mexico, and that he would cut his roommate's throat. The roommate told deputies he managed to grab Francisco's arm that held the knife, twisted it, and got away. He then called 911.
When a Spanish-speaking deputy spoke with the men, Francisco said nothing had happened and he didn't know why his roommate had called police. Onesimo Francisco said the same. The roommate appeared to have swelling on his face and dried blood on his lower lip, but no marks on his neck that would have indicated any attempt at strangling. Frequently in such situations, deputies don't make an arrest because of the inconclusive evidence of a he-said-he-said situation.
But deputies noticed what looked like a pot joint on Francisco's person, and a baggie, possibly of meth, on the kitchen counter. Francisco—and Francisco alone—was arrested for aggravated battery, aggravated assault with a deadly weapon and possession of marijuana under 20 grams. He's been held at the county jail since, on $7,000 bond.
The outcome of Tuesday's non-plea was that the case will now revert back onto a course for trial, which would be scheduled later this year—a trial that would not have the makings of a strong case for the prosecution, and that would also depend on finding the sort of interpreter who would be able to translate Francisco accurately, in his dialect. Craig said he would agree to an interpreter who only interprets Spanish for pre-trials, but for trial, he'd insist on a precise interpreter.
If found guilty at trial, Francisco could face up to seven years in prison. He could also be exonerated. Either way, deportation would not be immediate: a prosecutor said that depending on how Immigrations and Customs Enforcement handles particular cases, even if Francisco were found guilty, he would generally be required to serve out his prison sentence in the state, and only then be deported.