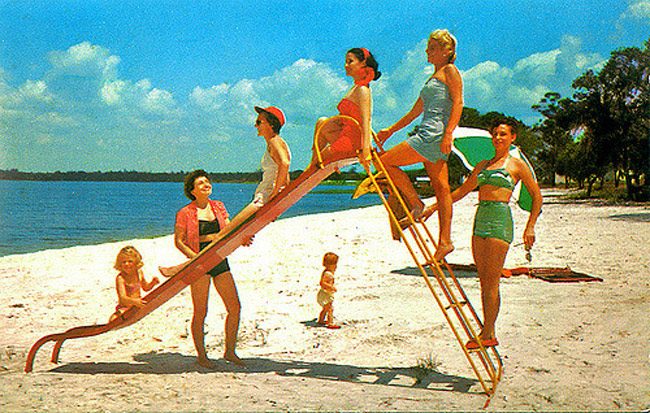 Gov. Rick Scott, embroiled in a fight with House leaders over the future of the state's tourism-marketing agency, said Thursday that Florida hit record tourism numbers in 2016.
The surge in visitors came despite reports during the past year of toxic algae blooms in Florida waterways, the spread of the mosquito-borne Zika virus, damage from a pair of hurricanes and a terrorist-related attack at an Orlando nightclub.
Scott went to the Brevard Zoo in Melbourne to announce that the Sunshine State attracted 112.8 million tourists in 2016. He credited the 5.86 percent increase from the prior year to Visit Florida, one of the agencies House Speaker Richard Corcoran has targeted to dismantle.
"I don't understand how anyone can look at Florida's booming tourism industry, and the more than 1.4 million jobs it supports, and vote to kill it," Scott said in a prepared statement. "The legislation the Florida House is pushing puts more than 1.4 million jobs at risk and we cannot let that happen."
Corcoran told The News Service of Florida on Thursday the governor must prove to lawmakers that tourism spending is directly tied to the increase in tourists.
"Show me how Pitbull's video brought more millennials to the state of Florida? You just can't do it," Corcoran said, referring to a controversial $1 million contract Visit Florida inked with Miami hip-hop artist Armando Christian Perez, better known as Pitbull. "We're in la la land."
Corcoran has also questioned the agency's sponsorship deals with the London-based Fulham Football Club and an IMSA racing team.
Scott and Corcoran have been locked in a battle about the future of Visit Florida and the economic-development agency Enterprise Florida. House members, led by Corcoran, have started moving forward with a bill that would abolish the agencies.
On Thursday, the speaker's office sent out a video highlighting failed business incentive packages. The video had been previewed the night before during a gathering of House members at The Edison restaurant in Tallahassee.
Meanwhile, Scott has been traveling the state this week, holding events to drum up support for the agencies and his requests for $85 million in state money for business-recruitment incentives and $76 million for tourism marketing.
Visit Florida received $78 million from lawmakers for the current fiscal year that ends June 30.
Scott maintains such money is needed to attract businesses and jobs to Florida and has helped the state's economy grow the past six years.
He has also used the appearances to criticize local state representatives who have voted against maintaining Visit Florida or Enterprise Florida.
The measure (HB 7005) to abolish the public-private Enterprise Florida and Visit Florida will be heard by the House Appropriations Committee on Tuesday.
–Jim Turner, News Service of Florida