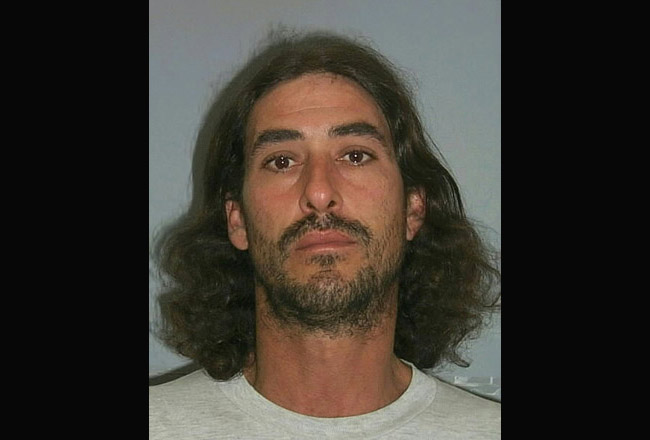 Thomas J. Loncala, 47, of Orlando, was arrested late Wednesday on drug-possession, assault and fleeing and eluding charges after leading police on a chase through five counties, including Flagler. He was finally stopped in St. Johns County.
Loncala, of 4600 Oakridge Road in Orlando, has been arrested more than half a dozen times in Volusia and Polk counties, most recently–in Polk–on a resisting an officer charge.
Undercover Drug Enforcement Administration agents were also at the scene, wearing ski masks and carrying AR-15 rifles.
According to a Flagler County Sheriff's release, local authorities were told of the pursuit in at 10:53 p.m. Wednesday, when Loncala was on I-95 near LPGA Boulevard in Holly Hill. The pursuit had begun in Orlando, crossing from Orange into Seminole counties, then Volusia. Loncala was at the wheel of a Silver BMW. A woman was in the passenger seat.
Loncala then went north on U.S. 1, crossing into Flagler County and spotted there by a Bunnell police officer. Loncala continued north at speeds estimated to be between 30 and 100 miles per hour. Deputies from the Flagler County Sheriff's Office joined in on the pursuit on U.S. 1, deplying stop sticks at three locations on the highway, puncturing and deflating three of the BMW's tires.
Loncala continued north on U.S. 1 as the BMW rode on its three, entering a construction zone in the vicinity of Matanzas Woods Parkway. The BMW nearly collided with a construction vehicle and its operator there and continued north on into St. Johns County, where deputies from St. Johns County Sheriff's Office joined the pursuit.
Around the 7600 block of U.S. 1, Flagler County deputies conducted a pit maneuver–Precision Immobilization Technique, where a car being chased is suddenly forced to make a sharp turn, causing it to lose control. The BMW spun into a ditch and rolled onto its roof. The Sheriff's Office says the BMW was traveling at less than 30 mph at that point. Orlando's Channel 6 News, however, reports that Florida Highway Patrol troopers conducted the final maneuver that stopped the car.
Loncala and the woman in the car were removed and secured. The Florida Highway Patrol responded and conducted a crash investigation. Loncala was charged by Flagler County deputies with Aggravated Fleeing and Eluding, Aggravated Assault with a Deadly Weapon and Trafficking in Methamphetamine with a Firearm.
Deputies seized $3,396 in U.S. currency, a .25 caliber Raven semi‐automatic handgun, 5 ounces of crystal meth and 5.8 grams of marijuana.
Loncala was taken to Flagler Hospital in St. Augustine after complaining of shoulder pain. Once released, Loncala was to be transport to the St. Johns County Jail to await arraignment on Flagler County charges. No charges were filed on the woman passenger who was released at the scene.