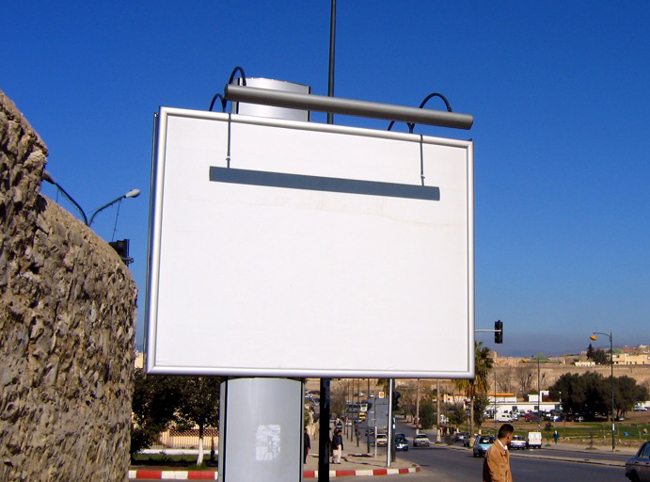 Last month, Peggy Heiser, who directs the county's Tourist Development Council, asked—and was granted—a 7.7 percent raise for herself and a 6 percent raise for her two staffers. The council voted 6-1 to grant the request, raising Heiser's salary to $70,000. The council's vote was only advisory, however. It had to be approved by the Flagler County Commission.
Just before today's meeting of the commission, County Administrator Craig Coffey said, "tourism staff" pulled the requested salary increase from consideration. It was a pre-emptive move that anticipated a lot more resistance to the raises on the commission than on the council, given that the commission had not approved any raises for its own staff for the past three years.
The commission, after a half-hour discussion that focused on matters other than salaries, unanimously approved the TDC's proposed $800,000 marketing budget, minus the $9,300 that would have gone to raises.
On the tourism council, just one member, Bob DeVore, had raised objections to the raises, but also to spending an additional $27,600 on a market research study and another $12,500 on a new strategic plan for tourism in the county. County Commissioner Barbara Revels raised the same objections. "My biggest concern is that it's an awful lot of money," Revels said. "I would like to see those dollars go more into a promotional area." Even if the contracts were awarded, she was not happy about them not being bid out. "There may be companies that are in Flagler County that may have a shot at doing this kind of work," Revels said. Heiser said she'd happily bid out the contracts.
Milissa Holland, who chairs the TDC and is Heiser's biggest supporter, defended the spending on studies and planning as forcefully as she has on the council, citing the changing nature of the local economy. "This is an essential component for us and the continued success of tourism in Flagler County," Holland said, "and I understand that although it might seem that it's unnecessary to some, I would think that we would be taking a step backwards if we did not create a new strategic plan moving forward with the different dynamic that I spoke of."
County Commission Chairman Alan Peterson couldn't understand why the TDC would conduct a new strategic plan concurrent with a market analysis. "Why wouldn't you want to do the strategic plan after you have the study's results?" he asked. The answer: the strategic plan is in its final year, and its new version will have the benefit of up to eight months' worth of the study results before it's written.
Peterson had other concerns. "I'm disappointed that in this budget that's increased by 25 percent that we're still holding special grant events, the sum of money of $60,000," Peterson said. Those are the sort of grants awarded in various amounts to organizations that hold events that bring visitors to the county—with proven stays in local hotel and motel rooms. "When I was on the tourist development council we had $100,000 provided. Since that time you've tightened up the requirements considerably, but you've split the $60,000 in two pieces," Person continued, suggesting that not enough special events grants were being awarded—or that the criteria for awarding them could be eased in order to benefit local organizations as well. The split pot does included so-called "quality of life" grants, which are smaller but devoted to local organizations whose events don't necessarily have to prove that they've filled hotel rooms. Peterson would like to see the two pots merged.
"I would like you to discuss the issue with the Tourist Development Council," Peterson said, "as far as consolidating, if you feel you don't want to increase the amount, because you have not spent it in the past—the various organizations that provide functions that can be used not only by the tourists but by the residents of Flagler County, that the $60,000 be considered as one lump sum."
Holland said she'd bring up the discussion item at the next tourism council meeting.

Proposed Tourist Development Council Marketing Fund Budget for 2012
Total Marketing Fund

2011 Budget

$650,000

Approved 2012 Budget
$790,700

(*)
Salaries
$211,508
$229,300 (*)
Special Events Grants
$60,000
$60,000
Paid Advertising
$304,686 / 46.9%
$362,210 / 45.3%
Online
$80,000
$108,000
Print
$80,000
$103,500
VF Coop
$41,500
$49,000
FFCG
$35,800
$33,600
Outdoors
$35,000
$26,100
TV
$20,025
$$27,010
Radio
$12,000
$14,500
Product Development/Tourism Asset Education
$15,140 / 2.3%
$11,790 / 1.5%
Tradeshows
$7,500
$8,590
Media
$9,024
Media/PR $3,200
Research
$3,785 / 1%
$31,400 / 6%
Research Resource
$3,800
Marketing and Economic Impact Study
$27,600
Multi Media Development and Production
$54,881 / 8.4%
$96,000 / 12%
Web Resources
$21,872
$43,000
Graphic Design, paid to the Chamber of Commerce
$3,000
$3,500
Print Materials
$29,379
$17,750
Video Production Brochure Distribution
$572
$1,850
Video Productions
$12,000
Strategic Planning
$12,500
Book Direct Engine
$5,400
(*) Both figures had been $9,300 higher, a reflection of the initial proposal to award Peggy Heiser a 7.7 percent raise and her two staffers 6 percent raises. The Tourist Council approved those raises in August. The Flagler County Commission rejected them on Sept. 7, approving the slightly smaller overall budget of $790,700.