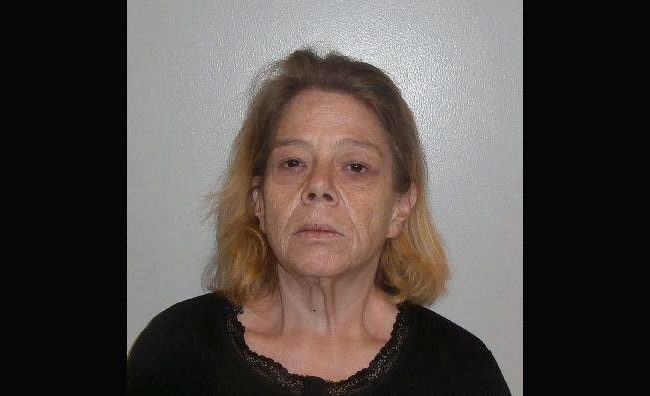 Swip Swap, the free, Facebook version of a classified ad community board where gossip, neighborhood news and other items of immediate and local interest are also swapped among members, was instrumental in leading to the arrest of a 57-year-old Palm Coast woman involved in an alleged hit-and-run crash on Florida Park Drive. She faces a felony count and two misdemeanors.
The crash took place at midday last Sept. 22 at Florida Park Drive and Forest Hill Drive in Palm Coast. Joyce Ramirez was at the wheel of a 2005 Dodge Neon, driving southbound on Florida Park when she rear-ended Steven Lamoureaux, who was in a 1994 Dodge. Lamoureaux had stopped so northbound traffic could pass a stopped mail truck.
Initially the two Dodge vehicles stopped as if both occupants were going to evaluate the crash. But then the Dodge Neon made a U-turn and left the scene, according to Ramirez's arrest report. The driver did not leave any information or render aid to Lamoureaux, who had been injured. Leaving the scene of an accident is a crime, and a felony when an injury is involved. Flagler County Sheriff's deputies responded, but all the information they had was that the fleeing vehicle was black and had front-end damage.
Lamoureaux, a 37-year-old resident of the B Section, was hospitalized and released. His wife went on Swip Swap, described the circumstances of the crash, the location, and the vehicle that struck her husband's car. Before long she got information "stating that the other driver was possibly Joyce Ramirez," the sheriff's report states.
Deputies went to Ramirez's house on Fallwood Lane the day after the crash. She did not come to the door. But looking through the garage windows, deputies could see a black Dodge Neon, and a driver's license check returned Ramirez as the vehicle owner. The next day, deputies were able to speak with Ramirez. She admitted to having been at the wheel of the car at the time of the crash, her arrest report states, saying she'd been on the way to the hospital when she struck Lamoureaux's vehicle. She left the scene of the crash, she told authorities, because she was scared: her car was unregistered, and she had no insurance. She is also a convicted felon.
She was charged with leaving the scene of a crash with injuries, operating an unregistered vehicle and careless driving. But she was not booked at the county jail until this morning, and readily bonded out.
Five years ago Ramirez was found guilty of retail theft, her third such charge (the first time it was dropped, the second time adjudication was withheld), and was sentenced to probation. The following year she was found guilty of grand theft, a felony, and served three months in jail.