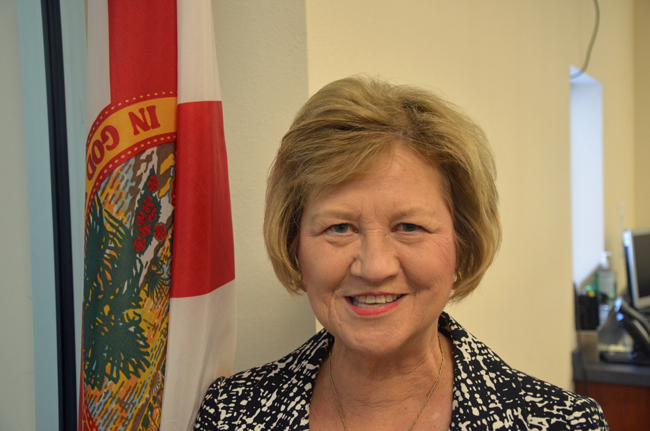 Flagler County drivers who've had their license revoked have had until now to find a way to travel to Volusia County to have an administratiove hearing and attempt to have a hardship driver's license so they can at least drive to and from work.
No longer.
Flagler County Tax Collector Suzanne Johnston is opening a hardship-hearing office within her offices at the Government Services Building in Bunnell, starting Jan. 7.
"I believe that government should serve the people," Mrs. Johnston said. "This will make it much easier for people who have had their license revoked to get a hearing before a State Hearing Officer."
Johnston is working with the state's Administrative Review Office to launch the service at her office. The service will be available every Tuesday (and only on Tuesdays), from 9:30 a.m. to noon and from 1 to 3:30 p.m.
The hearing officer will review drivers' situation and possibly make a determination to issue a hardship license to residents whose license has been revoked. Once approved, individuals would then be able to drive to and from work or to medical appointments, but the remainder of their driving rights would still be suspended.
For more information, call Johntson's office at 313-4160 during regular business hours.