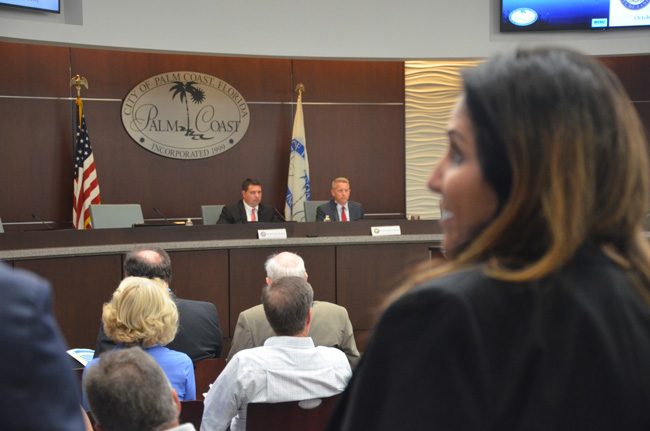 In March the Palm Coast City Council voiced its strong opposition to a bill co-sponsored by Rep. Paul Renner, who represents Flagler County, that would have expanded the use of surgical recovery centers. The expansion was opposed by hospitals, including Florida Hospital Flagler. Hospitals claim the standards would be less exigent in recovery centers. The bill later died.
As it has year after year, the bill has again come back from the dead. And Renner is its co-sponsor.
Ambulatory surgical centers could treat patients overnight under a bill approved unanimously Tuesday by the Senate Health Policy Committee. Bill sponsor Sen. Greg Steube, R-Sarasota, told the committee that ambulatory surgical centers are already "performing surgeries all day, every day" but patients usually have to schedule surgeries very early because they are required under current law to leave the same day.
"It's allowing them (centers) to see more patients and keep them for that 24-hour period of time," he said of the bill, noting that more than 30 states authorize ambulatory surgical centers to keep patients overnight. Proponents also say ambulatory surgical centers help reduce health-care costs.
Before approving the bill (SB 250), the committee agreed to an amendment that would require the state Agency for Health Care Administration to work with state medical boards on adopting rules to ensure safe and effective delivery of surgical care to children in ambulatory surgical centers. No patient under age 18 could be kept at an ambulatory surgical center past midnight if the rules aren't in effect, under the amendment.
The Senate bill is similar to a House version (HB 23), which is authored by Renner and is ready to go to the House floor after the 2018 legislative session starts next month. The House bill doesn't include the restrictions on providing health care to children and would allow so-called "recovery care centers." Such centers would be able to provide post-surgical and post-diagnostic care to patients for up to three days.
Recovery care centers would not be authorized to provide intensive care services, coronary care services, or critical care services. The Senate in the past has opposed the creation of recovery care centers. Steube on Tuesday assured the committee that his focus is only on the ambulatory surgical center issue. "It's my intention to not take the House bill," he said. "It's my intention just to get the 24-hour piece done."
–FlaglerLive and News Service of Florida