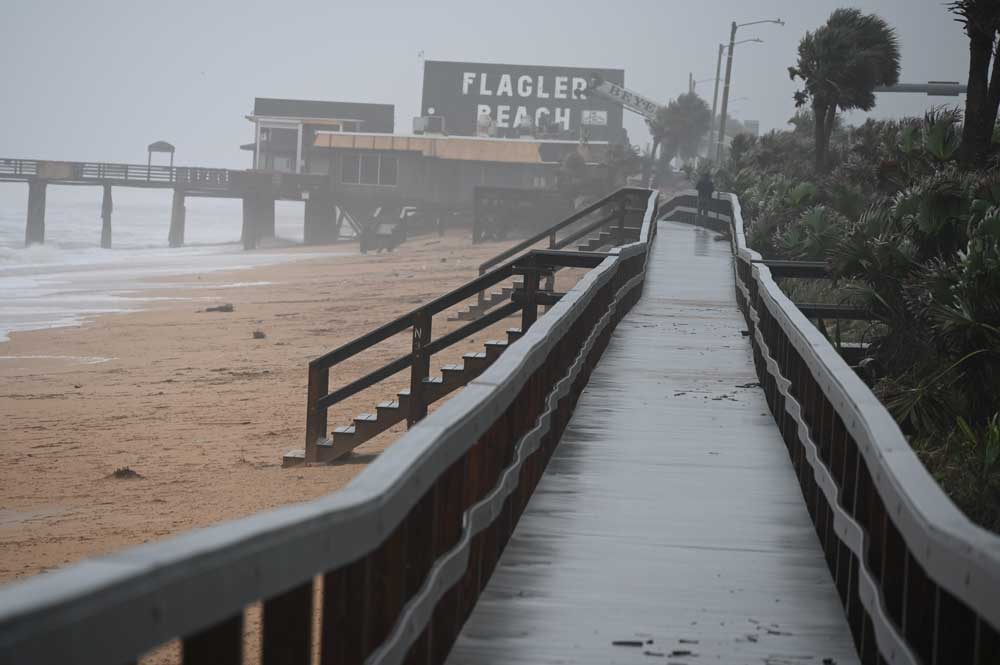 The National Weather Service in Jacksonville is cautioning that strong north-northeasterly winds will develop in the wake of a cold front tonight and Sunday at coastal locations including all of Flagler County's, with strong winds continuing through Monday.
Moderate coastal flooding will be possible along the Atlantic coast during times of high tide from Sunday evening through Monday night. Breaker heights in excess of 10 feet at area beaches will likely result in significant beach erosion on Sunday and Monday, especially during times of high tide.




Saturday afternoon was a busy time for lifeguards in Flagler Beach, with several rescues of swimmers in distress in rip currents and heavy surf.
"A cold front will cross our region this evening, accompanied by a few strong thunderstorms late this afternoon across northeast and north central" Florida, the National Weather Service said in an advisory today. "Strong high pressure wedging down the southeastern seaboard in the wake of this frontal passage will result in strengthening north-northeasterly winds later tonight and especially on Easter Sunday."
Wind will be accompanied by periods of rain or showers Sunday, when the chance of rain will be 70, with cooler temperatures.
A Wind Advisory will likely be required for Northeast Florida, where winds will frequently gust upwards of 35-45 mph. "This long duration of strong onshore winds will eventually result in minor to possibly moderate coastal flooding during times of high tide along the Atlantic coast from Sunday evening through Monday night, with minor coastal flooding expected to begin within the St. Johns River basin around times of high tide on Monday," the advisory states.
Gale conditions on the coastal waters will prevail, with 10-foot breakers likely creating significant beach erosion–a special concern in Flagler County, where most beaches remain exposed, with little to no dune height left, except for stretches at the north end of the county, where county government has been rebuilding some dunes.